Munnar Tourist Guide
Munnar is one of the most visited tourist destinations and romantic honeymoon destinations in Kerala. Read more about the most important tourist attractions in and around Munnar.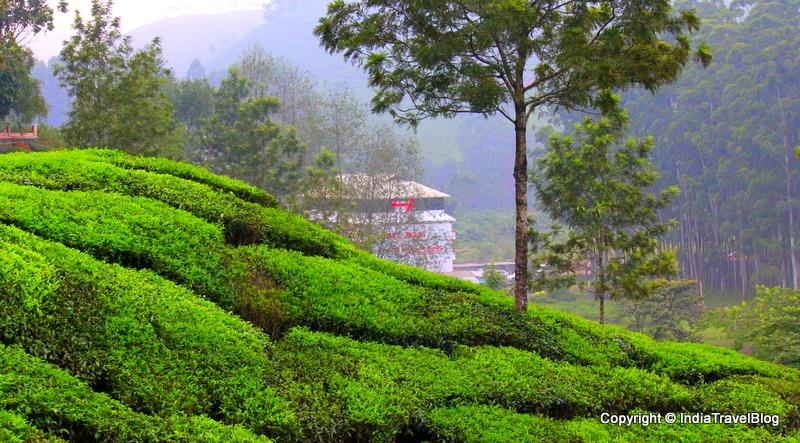 Natural beauty of Munnar

You know you have reached Munnar when you smell tea in the air! There are small and large hillocks everywhere, covered with beautifully cropped tea plants all over.

Munnar is one of the most visited tourist destinations in Kerala. Situated in the Western Ghats, this hill town attracts thousands of tourists from all over the world.

Book your tickets online for Rajamala to avoid long queue in the destination.
Travel Tips
During winter, the weather can go pretty chilling. Carry winter clothes if you are travelling during December to February.
Monsoon is pretty strong in Kerala and June - July is peak monsoon season. Many tourists avoid this season since it will be difficult to go out during heavy rains. But there are a lot of tourists who come to Kerala to enjoy the greenery during and after the monsoon. It is indeed a great experience to sit and watch the rains from the comforts of a good resort or hotel.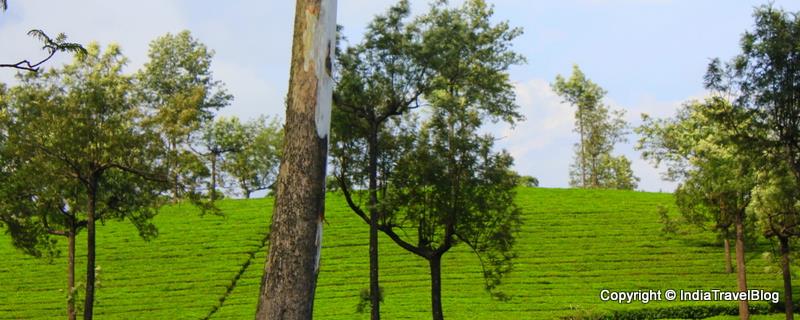 Picturesque view of Munnar hill stations
How to Reach
From Kochi International Airport:
Munnar is about 125 km far from Kochi International Airport. If you hire a one-way taxi, it may cost you about Rs 3,500. Your best option may be to hire a car for your entire trip in Munnar. Read more about
taxi rates from airport to Munnar
.
From Railway station:
Aluva and Angamaly are the nearest railway stations at a distance of 135 km. Even though Angamaly may be 1 or 2 km closer, Aluva being a bigger town would be a better option since more trains stop there and also it would be easier to hire a taxi or get a bus from Aluva. If you need to stay overnight, Aluva has more hotels.
Buses to Munnar:
There are public transport buses to Munnar from all nearby towns including Aluva, Ernakulam and Kottayam. Read more about
buses to Munnar
. There are some
low floor AC buses to Munnar
which are very comfortable and you can enjoy the travel.
Activities
If you are on a honeymoon, Munnar is an ideal place for the most enjoyable time in your life. Find a romantic resort and enjoy your time.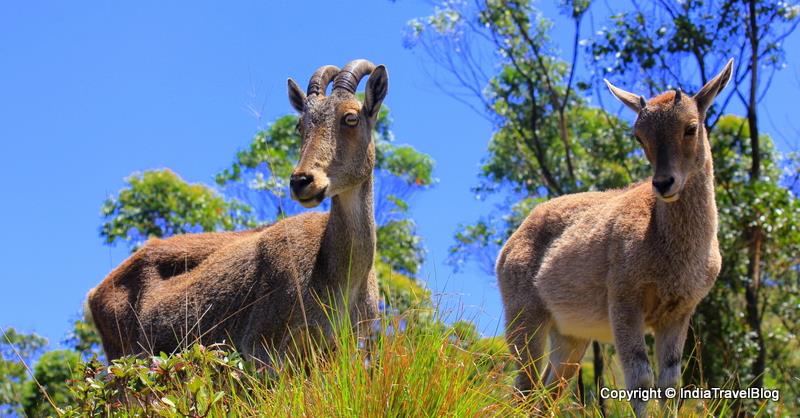 Nilgiri Tahr
There are few places that no one wants to miss in Munnar. Eravikulam National Park, Tata Tea Museum, Boating, Kolukkumalai Tea Estate, Top Station, Kundala Lake etc are some of them. It may be tiring to visit all of them, so try to pick the best destinations according to your interest. If you are in Munnar to enjoy the natural beauty and be with nature, don't miss the Eravikulam National Park (Rajamala).
Timings & Season
Munnar has a mild and pleasing climate throughout the year, which makes this charming hill station one of the best tourist destinations in south India. The temperature in Munnar can go to the freezing levels sometimes during winter.
Even though it's never too hot in Munnar, it is better to have an idea of the month wise breakup of the weather.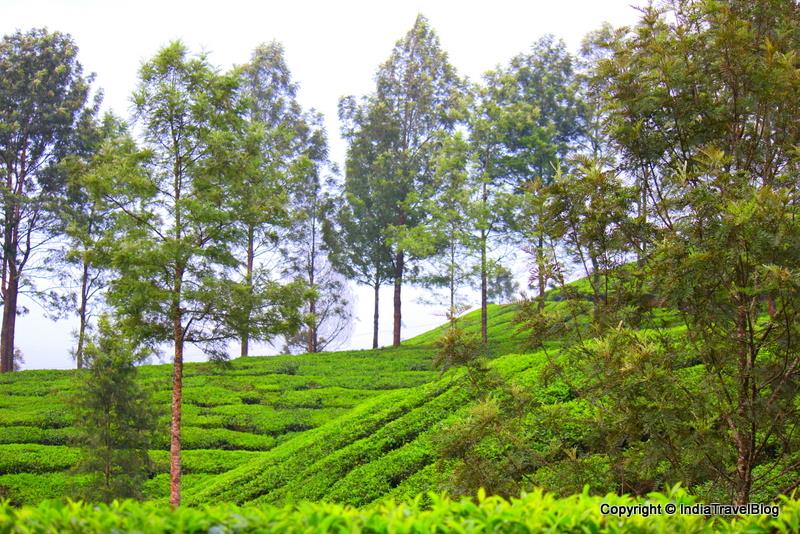 Munnar tea estates
Munnar experiences 3 seasons:
1. Winter - November to February:
Winter starts by mid of November and that's when a lot of tourists prefer to visit Munnar. During winter, most of the hotels and resorts will be fully booked, thanks to the awesome weather
During winter, the weather is very pleasant and chilling. In the recent years, the temperature has fallen below freezing level occasionally during nights. Normally, the night time average temperature during winter is 10C and the daytime average is 20C. Winter is considered to be the best time to visit Munnar since the weather is very pleasant. Winter in Munnar is considered to be the best choice for the honeymoon. Also, this is the best time for adventure activities like rock climbing, paragliding and trekking.
Don't forget to carry your winter dress like woolen coats since the temperature can go down pretty low during the night.
2. Summer - March to May:
Summer in Munnar begins by mid of March. Even though the weather remains pleasant even during the summer, the daytime temperature can go a bit high. Temperature range between 20 degrees Celsius and 35 degrees Celsius during summer. It's a perfect time to go for sightseeing and outdoor activities.
If you are planning a lot of outdoor activities, carry light cotton dress for sunny days. Also, sometimes there are occasional rains during summer, so you may carry an umbrella with you.
3. Monsoon - June to September:
All parts of Kerala, especially the hilly regions including Munnar experience heavy rains during monsoon. Landslides are common in the high ranges. For the same reason, many tourists avoid visiting Munnar during monsoon. However, if you are looking for a quite vacation or want to enjoy the honeymoon without much distraction from the crowd, the monsoon is a perfect time.
Since the rains in monsoon are pretty heavy, umbrellas may not be much useful but you should definitely carry one with you since it may be helpful for a short walk from your cottage to the restaurant or lobby of your hotel.
There is another reason to visit Munnar during monsoon - since this is considered off-season, you can get the best bargains for hotels and resorts. Rates are the lowest during monsoon and you can further negotiate for a better price.