Varanasi a famous tourist destination in India

Why is Varanasi so important destination for tourists? Varanasi is a famous place from time immemorial, an ancient city and it is an aggregation of culture, tradition, religion, market, education and of enchanting beauty of the place. Why don't you visit once the Varanasi city and enhance your knowledge & experience on Vedic and modern culture? Varanasi is in the state of Uttar Pradesh and is connected well with all means of travels.


Varanasi at a Glance

Varanasi city is located in the state of Uttar Pradesh which is 282 kilometres away from the capital city Lucknow. This city is earlier called as Banaras. Varanasi is the place that lies at the confluence of two rivers Varuna and Assi. These two rivers join in the river Ganges and possibly from of the names of the two rivers the name Varanasi was derived. The oldest name of the place is Kashi according to Rigveda and which has been a place of mythological importance for Hindus. It is the reflection of ancient civilization that centred learning, literature and culture. The meaning of Kashi itself is "luminous one".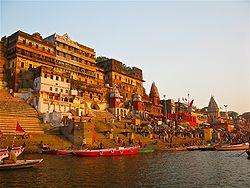 Major attractions of Varanasi for Tourists

The unique culture of Varanasi has made it as a major tourist destination for tourists from across the world. Some importances of the place are noted down.
1. Varanasi is the centre for silk weaving and Brassware manufacture
2. Markets for indigenous silk saris, silk fabrics, glassware, woodcrafts, carpets, yam shade masks of Hindu & Buddhist deities.



3. Modern & ancient teachings
a) Banaras Hindu University, b) Samparumad Sanskrit University, c) Mahatma Gandhi Kashi Vidyapeeth, d) Imania Arabic College e) Cultural Institute of Higher Tibetan Studies
4. One of the holiest cities for Hindus. Pilgrimage to the city is a routine phenomenon.
5. Varanasi as a place of interest for various religions
a) Hinduism - one of the seven holy places for Hindus, b) Islam – Weaving in Varanasi of famous Varanasi saris is a part of Muslim culture. The Muslims belong to the weaver caste is called "Ansari". c) Buddhism – Buddhist pilgrimage to Saranath, the place where Buddha gave the first sermon about Buddhism. Buddhism is marked by the Dhamek Stupa. d) Jainism – Pilgrimage sites for Jains – Digamber Jain temple is situated at Bhelupur, Varanasi.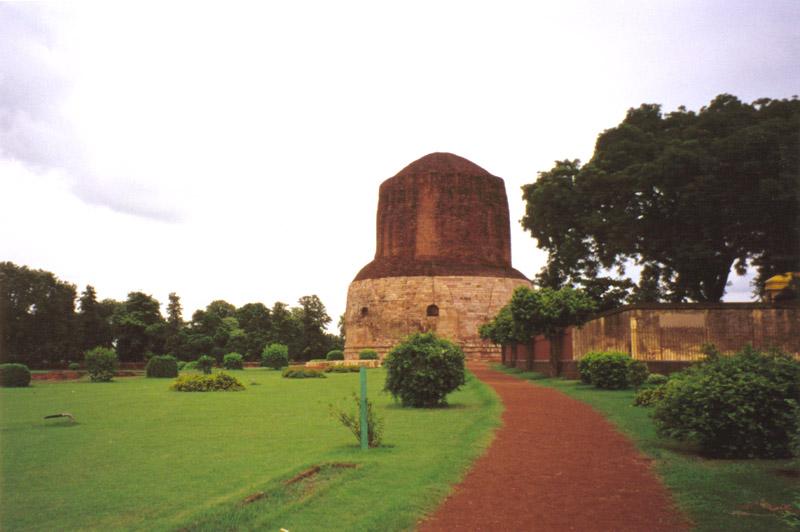 How to Reach

By Air
Lal Bahadur Sharstri International Airport or Varanasi Airport – 22 km from the city.
By Train
Varanashi Junction & Mugal Sarai Junction are the major railway station within the city limit.
By Road
NH – 2 Delhi Kolkata passes through the city and NH-7 that connect Varanashi city with Jabalpur, Nagpur, Hyderabad, Bangalore, Salem, Madurai and Kanyakumari.


Accommodation

Some of important hotels for comfortable stay at Varanasi
1.The Gateway Hotel Ganges
Nadasar Palace Ground,
Varanasi-221 002
Uttar Pradesh

2. Hotel Alka, Varanasi
D. 3/23/, Meer Ghat
Tel: 0091-542-2398445, 2401681
Fax: 0091-542-2400046
E-mail: hotelalka@hotmail.com

For reservation of hotel/lodge/guest house of your choice
Kapil Tours & Travels Pvt Ltd
28/21, LGF, Old Rajinder Nagar,
New Delhi - 110060
Tel: 91-11-25713346, 25823346, 25823347
Fax: 91-11-25763346
E-mail: kapiltravels1@gmail.com


Contact for General Information

Directorate of Tourism, UP
Rajarshi Purshottam Das Tandon Paryatan Bhavan,
C-13, Vipin Khand, Gomti Nagar,
Tel: 91-522-2308916, 230801Fax: 91-522-2308937
E-mail: upstdc@up-tourism.com
upstdc@bsnl.in
yatrup@bsnl.in