Children's Science Park, Kalamassery, Kochi
The Children's Science Park in Kochi is an interesting place for relaxing, playing and also exploring various science theories. This is a perfect local picnic area, which combines science, learning and entertainment in a single destination.
Children's Science Park is located near the Government Medical College, Kalamassery, Spread across about 5.25 acres of land, this place has a lot to offer for the children as well as parents.

One of the primary attractions at the Children's Science Park is, there are plenty of place for children to run around. The entire park is very well maintained and the beautiful green lawns give a clean and nature-friendly ambience to the park. Other than the Subhash Park at Kochi, there are no other parks in Ernakulam district that offer so many play structures for children.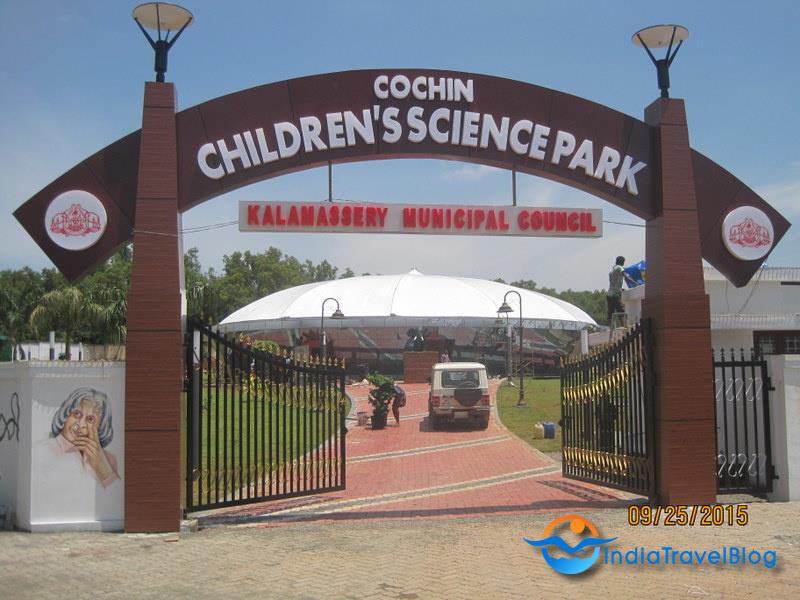 Travel Tips
As of now the park is open only during the evenings in the week days. On week-ends and public holidays, they are open from 10AM.
Other than a couple of small shops and ice-cream sellers outside the park, there is no provision for any food or water inside the park. If you have little children with you, buy enough snacks and drinks before you enter the park.
How to Reach
There is no regular bus service to the park area. From Kalamassery area, there are few buses that run up to the medical college. From there, the park is about 2 km distance. You can board an auto from the medical college area to the park, which will cost about Rs 25. Since the buses to the medical college are not frequent, your best option may be to catch an auto from HMT junction.
If you have your own car, you can easily reach the park. If you are coming from Aluva or Ernakulam side, turn towards HMT at HMT junction. Drive past HMT company and go towards the medical college. Pass the medical college and go about 1 km further. You need to turn left for the park. There is a small board that reads "Children's Science Park" but there is a good chance that you will miss this board.
If you are coming from Kakkanad or Tripunithura region, drive towards Kalamassery in Seaport - Airport road and turn towards HMT company where the current Seaport-Airport road ends.
Activities
This a big park with lot of play structures. Children will never get bored. If they are tired with the play structures, they can run around the park and play hide and seek!
There is a music fountain, with a couple of shows after evening. It is a lot of fun to watch the music fountain, which is a kind of dance of water sprayed from the fountains rhythmically, in tune with the loud music.
The best attraction for children is the 8D movie, which has a couple of shows every day in the evening. They play different film for each show, so, some children may want to watch multiple shows.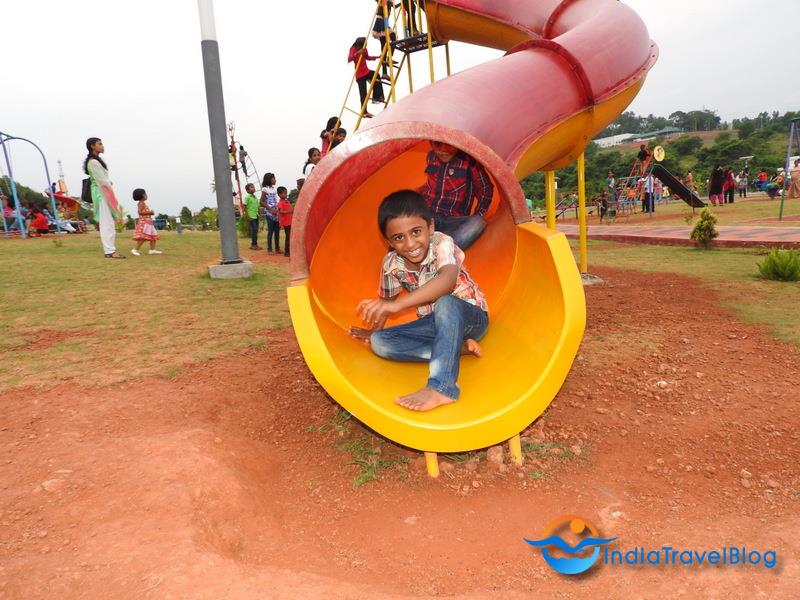 Timings & Season
Park is open from 4 pm to 9 pm on week days. On week-ends and national holidays, the park is open from 10am onwards.