Gobindgarh Fort
Are you looking for more Information about Gobindgarh Fort Punjab? This Guide will provide you the details about Gobindgarh Fort, Gobindgarh Fort Photos, Visiting Time, etc
Standing as the symbol of bravery, security and centuries of devotion, the Gobindgarh Fort, Amritsar was built by Gujjar Singh Bhangi in the 18th Century. Armed with 5 cannons of which two were the famous Zamzama cannons. The main purpose of the fort construction was to save the city and Harminder Sahib from the invaders. The fort has been the honoured house for the world-famous Koh-i-noor as well. Loaded with rich history of the land of brave soldiers and devout followers, Gobindgarh Fort is one of the famous tourist destinations of Amritsar.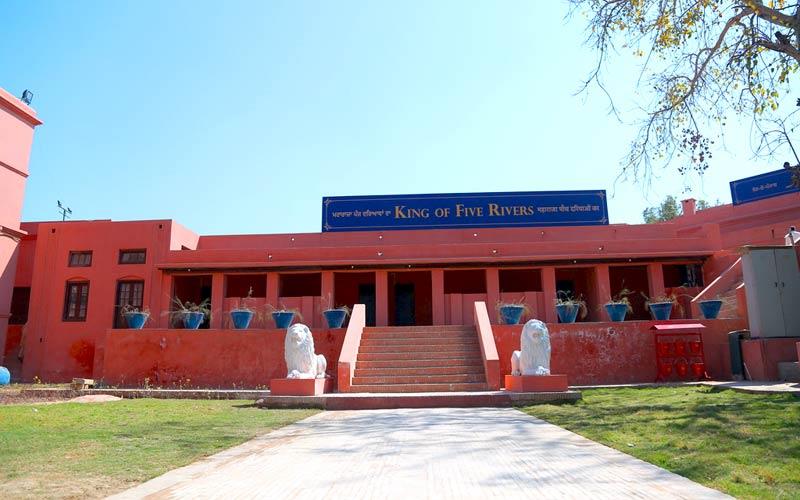 Inspired by the French military fortress and security plans of that time, the fort was guarded with moats and gates and was built using the initial mud foundations. In 1849, the fort was captured by the British and was modified and changed as per the standards of that period.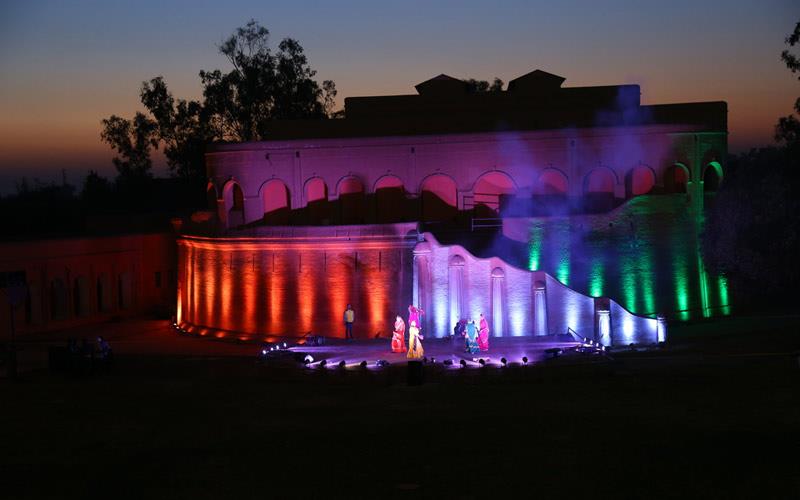 The fort has been modified and renovated of late and a lot of attractions have been added to Gobindgarh Fort. Sher-e-Punjab is the name of the main entrance and Toshakhana or the Coin Museum was initially used to house the Kohinoor diamond. The round structure of the roof of Toshakhana has been built using the original Nanakshahi bricks and is a marvellous sight. The old Anglo-Sikh bungalow has been converted to the ancient warfare museum and is another attraction for the visitors.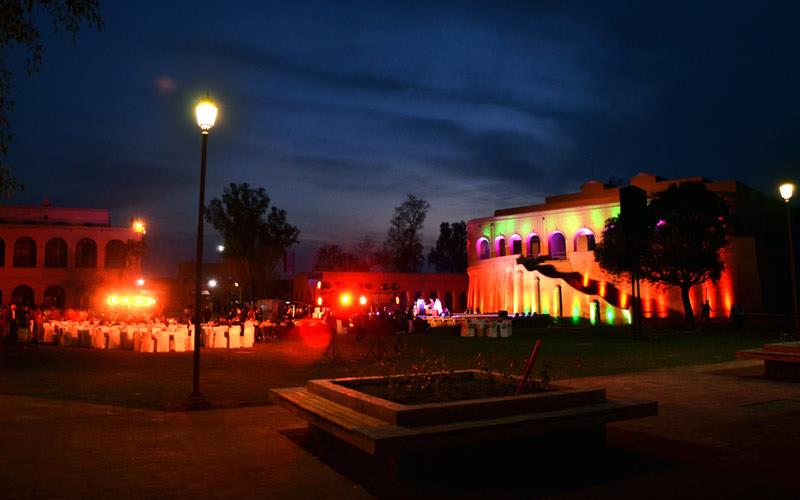 There is a stage which is alive all day with the performances of gatka, gidda, bhangra, comedy, games etc. There are number of food stalls offering different lip-smacking delicacies of Punjab.
There is a Haat Bazaar loaded with handicrafts such as juttis, shawls, phulkaris and antiques which can be bought as the best souvenir for the typical Punjabi Trip. Whispering Walls aka Kanda Boldiyan Ne is a light and sound show organized using state of the art projection technologies and is a reminder of the ancient times the fort has witnessed and lived.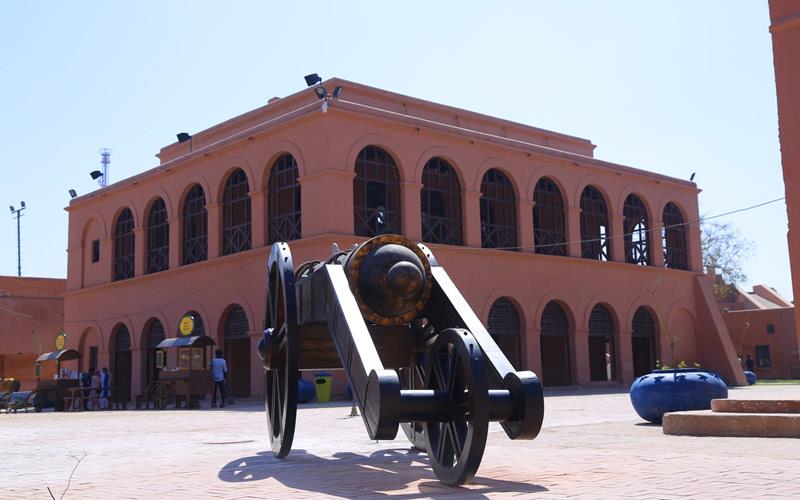 All in all, Gobindgarh Fort, Amritsar is a perfect one day trip destination or a weekend getaway with loads of entertainment, history and culture in every single bit.