Parassinikadavu Sree Muthappan Temple
Sri Muthappan Temple is located at Parassinikadavu 20 kms from Kannur Town. Muthappan Theyyam is the main attraction of the Parasinikkadavu Muthappan Temple.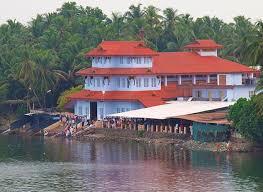 Located in Kannur, Parassinikadavu Sri Muthappan Temple is one of the popular destinations for travelers and pilgrims. This temple is located 20 km away from Kannur, on the banks of Valapatnam River. Its impeccable architecture, serene environment and unique style of worship grabs the attention of plenty of tourists every year. Rituals of the temple are unique and do not follow satvik (simple) form of worship. The main mode of worship is a ritual enactment of both characters of Muthappan, through a traditional dance known as Muthappan Theyyam.
Travel Tips
If you really wish to explore the holy shrines of South Indian region then Parassinikadavu Sri Muthappan Temple should be on your list. Its serene location and peaceful environment make this place worth visiting. The annual festival of temple is usually organized on 1 December of every year. This festival is a special occasion for pilgrims to throng this temple.
How to Reach
Parassinikadavu Sri Muthappan Temple is well – connected by all means of transport. One can reach this temple either from Kannur railway station which is almost 20 KM away from this place or from Calicut international airport, Kozikode. This airport is around 136 KM away from this holy shrine.
Activities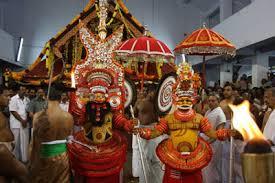 This is the holy shrine and here the visitors can get explore their inner selves and find peace in the tranquil and spiritual environment, enjoy the annual festival of the temple and spend some quite time in its surroundings. Apart from this, one can also discover the tourist spots of the nearby region.
Timings & Season
Parassinikadavu Sri Muthappan Temple generally remains open in all seasons of the year but the best time to visit this place is December (due to the annual festival).