Vismaya Infotainment Centre - Water theme Park in Kannur
Are you Planning to visit Water theme park in Kannur? Vismaya Water theme Park is one of the best water theme parks in Kerala. Read this article to know more about Vismaya Water theme Park.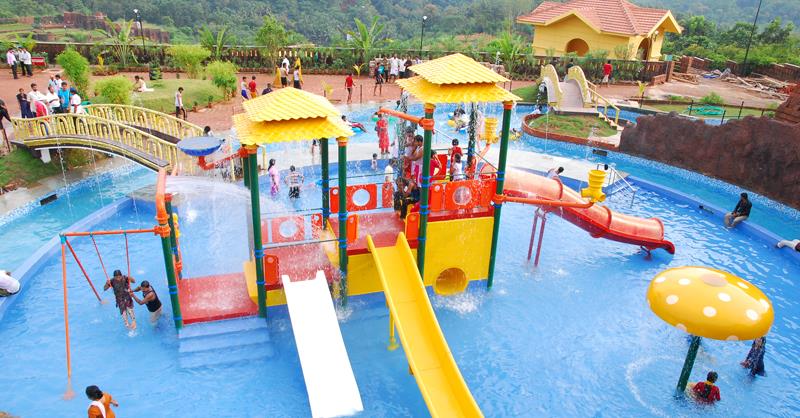 Located at Parassinikkadavu, Vismaya Infotainment Centre is one of the best water theme parks in Kerala. It is undoubtedly one of the best water parks in the country. This water park is spread over 30 acres of land and has lots of thrilling rides and water sports. It attracts the tourists of all ages and interests. It has a beautiful blend of exquisite nature and the latest technology. This water park offers enjoyable and memorable experience to the entire family especially kids. It is a unit of Malabar Pleasures Pvt. Ltd and promoted by Malabar tourism Cooperative Ltd.
Travel Tips
Vismaya Infotainment Centre offers endless opportunities to the visitors. The travelers can enjoy a plenty of water – related sports and other amusement activities such as thrill rides, water rides, dry rides, kids rides and a lot more. The visitors will have to pay a nominal entry fee i.e. Rs 500 for adults, Rs 400 for kids, and Rs 200 for seniors. This is one of the finest places to visit which can add flavor tour trip.
How to Reach
Vismaya Infotainment Centre is well connected by the nearby cities. This place can be easily reached by Kannur railway station which is situated about 13 KM away from this thrilling place. Also, the visitors can reach this place from Calicut international airport which is nearly 135 KM away from this water and amusement park.
Activities
Here, the visitors can enjoy variety of water –related sports, spend some good time with their loved ones, enjoy the hospitality and lip – smacking food of Vismaya restaurant, relax in its dormitory, and explore the nearby tourist spots as well.
Timings & Season
The timings of Vismaya Infotainment Centre are 11:00 am to 6:00 pm from Monday to Friday and 10:30 am to 6:00 pm on Saturday, Sunday and holidays.
This water and amusement park remains open in all seasons of the year.