Sree Subrahmanya Swamy Temple Payyanur
Sree Subrahmanya Swamy Temple Payyanur also known as Subhramanya Temple Payyannur is located in heart of Payyanur. This temple is unique both in rites and customs.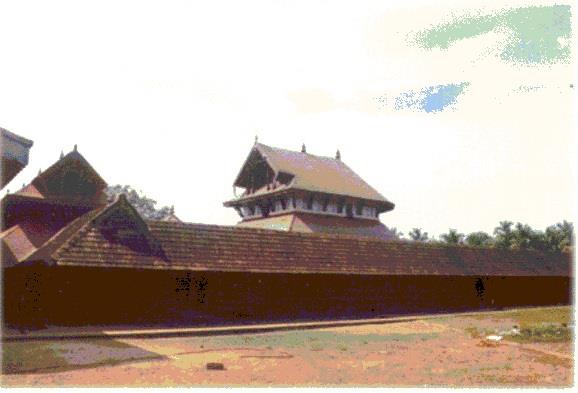 Located in Payynur, this temple is the well – known tourist destination of this region. It is believed that this temple was constructed by Lord Parasurama. It is located half kilometer southwest of Payyanur bus stand and 750 m south of post office junction and 1 KM east of railway junction. This holy shrine is one of the renowned destinations for travelers and pilgrims. This temple is unique both in rites and customs. The height of the idol is 1.8 m, therefore, the priest has to stand and perform the puja of the idol.
Travel Tips
Spread over 3.5 acres of land, this temple is beautifully built and prominent for its outstanding exterior. The main festival of the temple does not have the usual pomp with caparisoned elephants, fireworks etc. instead of this, the thitamb of the deity is always taken in procession on the head of the priest. Sree – Bali is one of the festival occasions which may sometimes take even four hours.
How to Reach
As it is located in the heart of Payannur, therefore, it can be easily reached by the visitors. One can easily reach this temple either from Payannur railway station (1 KM from this place) or from Calicut international airport (153 KM away from this temple). Also, this place is just half km away from Payannur bus stand.
Activities
Here, the visitors can enjoy the unique and interesting festive style of the temple, get an eternal peace of mind and soul and explore the serene beauty of the temple. Apart from this, the tourists can also visit the nearby destinations as well.
Timings & Season
The temple remains open from 4:00 am to 12:00 noon and then from 5:00 pm to 9:00 pm. Also, one can plan the trip to Payyanur Subhramania Temple in any season of the year as per his or her convenience.