Odathil Palli Mosque
Odathil Juma Masjid is located in Thalassery. It is a 200-year old Mosque in South India. The holy shrine was built by an Arab merchant in a typical Hindu style with teak wood.
Located in Thalassery town, Odathil Palli Mosque is one of the beautiful mosques in this region. It is a well – known tourist destination and among the prominent mosques of North – Malabar. The holy shrine was built by an Arab merchant in a typical Hindu style with teak wood. Non – Muslims are not allowed in this mosque. It was built in the year 1806 and now it is about 200 years old. Its serene beauty and secluded environment make this place worth for visiting. The wood used in the interior of this mosque is beautifully carved by the architecture.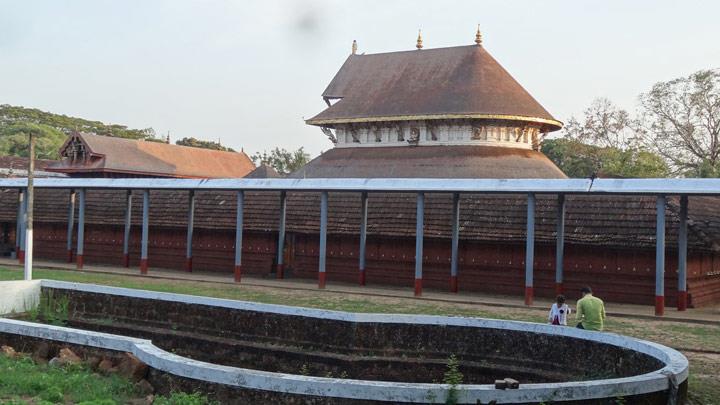 Travel Tips
This holy shrine is a must – visit destination and an ideal location for those who love to explore the spiritual places. It is engrossing that this mosque has no domes and minarets. Its beautiful exterior always attracts several tourists but this place is not open to the non – Muslims. This mosque is still used for worship today. This place has nearly three entrance points. The first is through the main gate which is near the bus – stand. The second one through Logans road and the last one is from the backyard of the building.
How to Reach
Odathil Palli Mosque is located in the heart of Thalassery and, therefore it can be easily accessible. Thalassery railway station is the nearest one. The station is nearly a half kilometer from this mosque. Calicut international airport is the nearest one which is about 96 km away from this holy shrine.
Activities
Here, the visitors can spend some alone and peaceful moments in the spiritual environment, enjoy the beauty of exterior and interior of the mosque and explore the tourist spots of the nearby region.
Timings & Season
This place remains open on all the weekdays and in all seasons of the year. Therefore, the visitor can plan his trip to Odathil Palli Mosque any time as per his convenience.