Peralassery Subramanya Temple ( Snake Temple)
Peralassery Subramanya Temple also known as Naga Temple ( Snake temple) located 15 kms from Kannur town and is an important Subhramaniya temples in Kerala.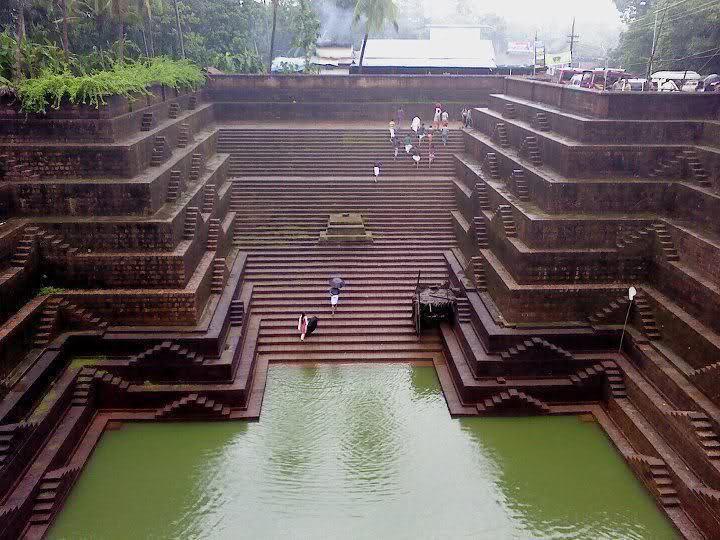 Peralassery Subramania Temple is one of the beautiful holy shrines of Kannur district. It is believed that this is the temple where Lord Rama and Lakshamana halted when they were on the way to Lanka. This temple is situated 15 KM from Kannur district. This temple is well – known for its stepped pool which is undoubtedly the magnificent structure. Lord Subramania, the son of Lord Shiva, is the presiding deity of this temple. Peralassery Subramania Temple also has a shrine for Serpent God has a plenty of bronze and copper idols of snake.
Travel Tips
If you are on the way to explore the holy shrines of Kannur district then Peralassery Subramania Temple is one of the must visit places. The tourists can enjoy the annual festival of the temple which is celebrated for eight days and falls in the month of December every year. Kathakali, Ottanthullal, Parayan Thullal, Seethankan Thullal, and Chakyarkoothu are the main art – forms that are performed during the festival. Another important performance during the festival is Thidampunritham which is performed by preist.
How to Reach
Peralassery Subramania Temple can be easily visited from the nearest railway station i.e. Kannur junction. This station is around 15 KM away from this place. Also, if airways are the priority then Calicut international airport is the nearest one which is nearly 110 KM away from this holy shrine.
Activities
Here, the tourists can get an eternal peace in the secluded environment of the temple, enjoy the annual festival and various art – forms and spend some good time in the vicinity of temple.
Timings & Season
The Peralassery Subramania Temple remains open from 4:00 am to 4:00 pm. The tourists can visit this holy shrine in any season of the year but the best time to visit this place is December (due to the annual festival).