Rajarajeswara Temple-Taliparamba
Rajarajeswara Temple Taliparamba is one of the important Shiva temples in Kannur Women are allowed to enter this temple only after 8:00 pm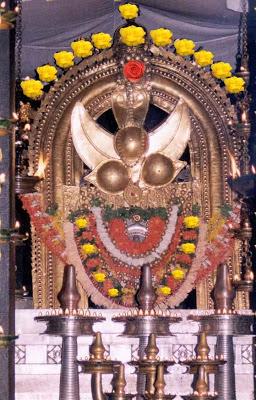 Located at Taliparamba, Raja Rajeswara Temple is one of the ancient Shiva temples of the region. It is believed that after eight in the evening, Lord Shiva is present in the temple with goddess Parvathi, and during this time, they grant the wishes of women devotees. Hence, the women are allowed to enter this temple only after 8:00 pm. This temple is undoubtedly one of the most beautiful Shiva temples. The massive walls and two – tiered pyramidal roof structure will surely capture your attention instantly when you reach the temple.
Travel Tips
This is one of the must – visit tourist destinations and an ideal location for the spiritual persons. According to the traditions, the devotees will have to first worship Lord Krishna at the shrine of Vasudevapuram. Performances of traditional art – forms such as Koodiyaatam and Chakyarkoothu are held here on the regular basis. The holy shrine is a good place to visit and is equally enjoyable with family and friends.
How to Reach
Raja Rajeswara Temple is properly linked with the nearby cities and, therefore, it is easily accessible. The nearest railway station is Pazhayangadi which is just 15 KM away from this temple. Calicut international airport is the nearest one and is located about 139 KM away from this place.
Activities
This is a holy shrine and the visitors can worship here, spend some good time in its lush green surroundings, enjoy the traditional art – forms and explore the nearby tourist sites as well.
Timings & Season
Raja Rajeswara Temple generally remains open all round the year, therefore, the visitors can plan their trip to this holy shrine at any time or in any season as per their convenience.