Vagamon Tourist Guide
Vagamon is a hill station in the eastern border of Kottayam district famous for it's misty meadows, pine forests and tea plantations. It is a less crowded hill station.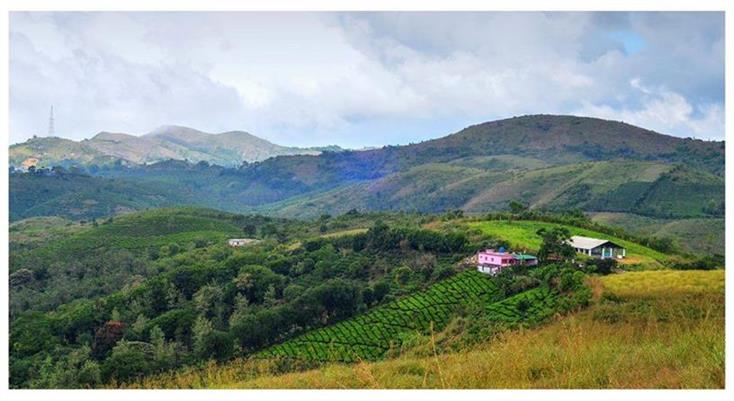 Vagamon Meadows. Photo credits: Toms Philip Thomas, Kottarakkara Vagamon, the popular hill station is located in the eastern parts of Kottayam district in Kerala. This place stretches up to parts of Idukki district also. This hill station lies at an average altitude of 1100 meters above mean sea level. Vagamon is famous for it's cool climate that is persistent across the year, sticking to 23°C to 10°C. Fogy and misty meadows and pine forests, Tea plantations are what Vagamon's topography looks like. Between the meadows, there is an artificial lake which has boating facility available. Vagamon has three hills that stand across the region viz., Thangal hill, Kurisumala and Murugan hill. Kurisumala Ashram is a Christian monastry. Indo-Swiss dairy farm project is another famous project run by Kurisumala monks. Thangal Para also has a Dargah which is visited by many devotees. Murugan Mala has a temple devoted to Lord Murugan. Besides these attractions, there are many small and medium waterfalls across this area. Another famous tourist spot is Moon hill which gives a panoramic view of the Vagamon meadows and valleys. Peerumade, Kuttikkanam are other hill stations near to Vagamon. Overall, this is a great destination for those who loves a peaceful stay in a hill station enjoying fresh air and cool climate. It is only an hour travel from Erattupetta town, from where the journey to Vagamon starts through hilly road made through large rocks.
Travel Tips
Always carry winter clothing. In the nights, temperature can plunge down to as low as 12°C. While driving to Vagamon through the ghat highway, always be alert and careful driving is needed, as the roads are narrow.
How to Reach
Wagamon is around 43 kms from Thodupuzha through Pullikkanam-Kanjar-Muttom road which is useful for people coming from northern side. While, there is the main road from Erattupetta-Theekoy-Vagamon which is the road to be used when coming from Kottayam and Alappuzha. Nearest city is Kottayam at a distance of 65 kms.
Railway station nearest to this hill station is Kottayam. There are moffusil buses plying every half an hour to Erattupetta and to Vagamon from Kottayam. International airport at Nedumbassery (CIAL) is the nearest airport.
Activities
Recently, Vagamon is getting famous as a adventure tourism spot for activities like Paragliding, Trekking and rock climbing. Pine forests are a great scenery offering a place to relax in a serene location. Tourists can visit Indo-Swiss dairy farm at Kurisumala with prior permission sought. There are organized Jeep Safaris through the hills to explore the region. Boating through the artificial lake opens up the canopy to the visitors. While boating through the lake across the forest region, wildlife like elephants, gaurs etc can be seen. Cycling through mountains is another interesting activity.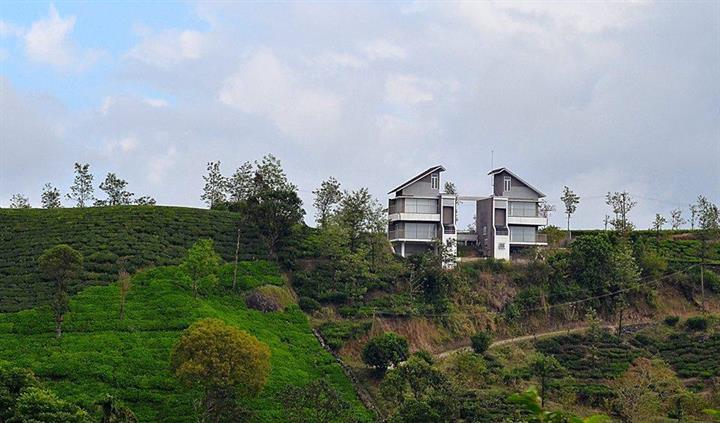 Constructions in Wagamon hills are destroying the beauty and accelerates environmental degradation in this hill station. Photo credits: Toms Philip Thomas, Kottarakkara
Tourists can visit tea factories in the region to explore how tea is being made and can buy retail packs from the factories too. Every year, International Paragliding festival is celebrated in Vagamon by Kerala tourism department and Adventure Sports and Sustainable Tourism Academy (AASTA).
Timings & Season
Vagamon is not a seasonal tourist destination and can be visited through out during a year. Though, the time from August to May is the best time to visit, since the monsoon will be over by that time. From October end to February the temperature goes down to as low as 10°C .
Destinations & Attractions in Vagamon