Moon Hill, Vagamon
Moon Hill is a newly opened trekking destination in the Vagamon hills of Kerala. Learn more about this trekking place & view point that offers stunning scenic beauty.
Moon Hill at Vagamon is a place filled with breathtaking scenic beauty. This place has been the favourite choice of many local trekkers since long time, however, access to this place was restricted for tourists.

In December 2015, the tourism department of Kerala, under the initiative of DTPC, officially opened Moon Hill for trekking to the tourists. Since then, this place has been attracting a lot of trekkers and tourists.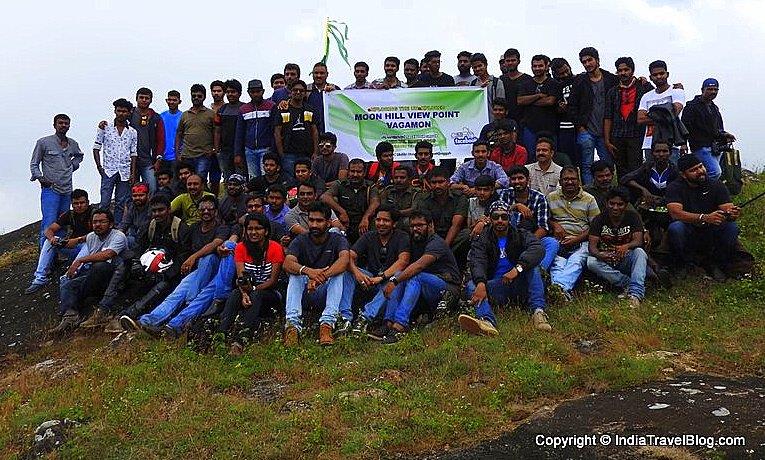 Travel Tips
Special permission from the DTPC office at Vagamon Meadows is required to access the trekking routes to Moon Hills. This is for your safety while trekking at this lonely, remote hill.
The weather is pretty chilling. Carry sweaters unless you can take the chilling climate. Make sure you have trekking boots. Carry food and water since there will be no shops there on top of the hill.
Avoid staying on top of the hill when there is lightning. There were few causalities reported due to lightning strike on top of the hill.
How to Reach
Vagamon is located in Idukki district of Kerala and you can reach here by bus, car or bike from the near by towns like Idukky, Kottayam, Erattupetta, Ernakulam.
Nearest Railway station: Kottayam
Nearest Airport: Kochi
Distance chart:
Thodupuzha: 39 km
Pala: 33 km
Kottayam: 65 km
Idukki: 70 km
From Vagamon town, go to Vagamon old market, which is about 400 metres from the town. Take a left from the old market through the small tar road. Drive about 1.5 km enjoying the tea plantation on both sides and you will reach the base of the Moon hill.
Activities
Trekking itself is the primary experience here. You can spend some time on top of the hill walking around or sit and relax with the nature. When you reach almost top of the hill, it splits into 2 paths. At this point, there is a small man made pond. Most trekkers stop at this place and spend time around the pond. If you have a lot more energy remaining, you may choose of the two paths and climb further to the peak.
The peak of the hill has an amazing view point from where you can see full locality of Vagamon, one side of Idukki dam, some part of Munnar etc.
Timings & Season
You may want to avoid trekking during rain and monsoon for obvious reasons. Also, it may be dangerous to stay in the hill after dark. Local villagers would advise you to return before sunset.