Kuzhupilly Beach, one of the best beaches in Kochi
Kuzhupilly beach is one of the quite beaches around Kochi where you won't hit another person when you stretch you hands. Read more about this serene beach.
Kuzhupilly is a small village in the Vypeen islands of Kerala. The beach in Kuzhupilly is relatively less crowded compared to other beaches like Cherai beach and Fort Kochi beach.

One of the best attractions of Kuzhupilly beach is the scenic route to the beach. Once you turn to the village road from the main road, you will start feeling the real beauty of Kochi backwaters. The narrow strip of road goes through scenic backwaters on both sides. The roads are narrow, so if you spot a car in the other direction, look for a place to give way.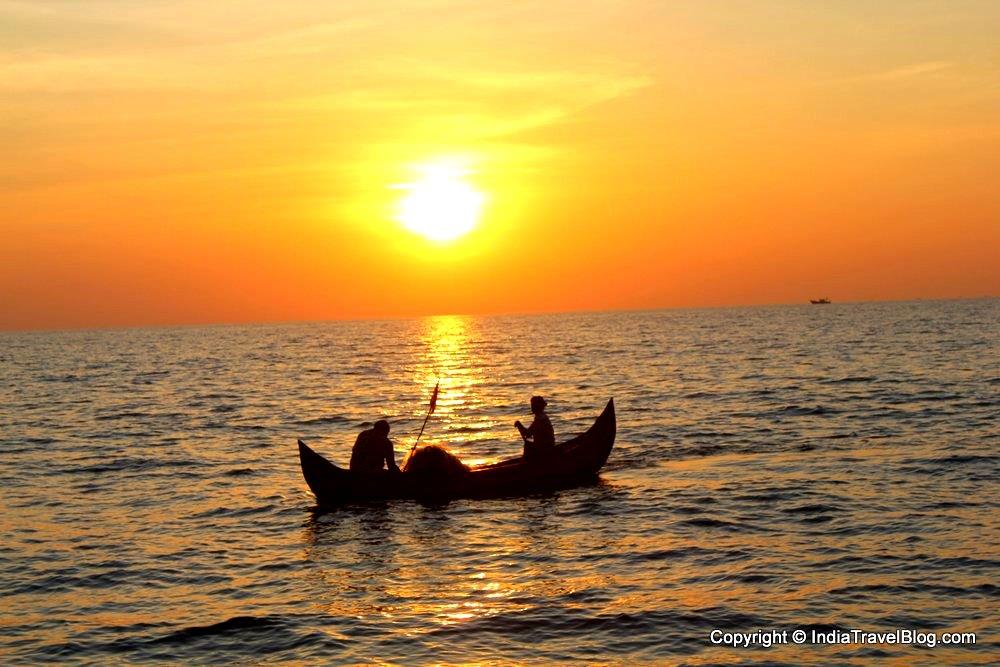 Travel Tips
There are no shops other than usual small tea shops where you can get just tea, coffee and snacks. Carry your own food unless you can wait until you hit the nearby towns like Cherai.
Come to the beach before sunset. The sunset view here is really excellent.
Don't forget the camera. You can see a lot of fishing boats passing by and it is fun to watch the fishermen doing their job in the sea.
Any season except monsoon are good to visit the beaches.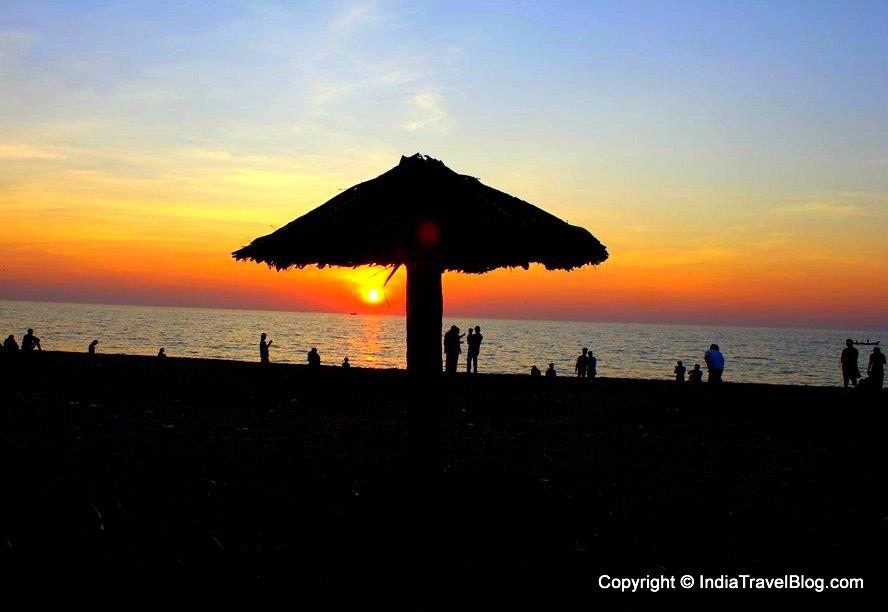 Activities
It's nothing but a beach and don't expect a lot of party or other activities. Just sit or lay down and relax.
If you like to try some of the typical Kerala seafood, head north towards Cherai beach, which is at 4 km from here. You will find a lot of country style restaurants there.
There are few churches and temples in this small village. If you like to explore them, just check with the local people and they will guide you.
Prawn farming is an interesting career of the locals here. However, you won't be able to walk into those places. Check with your tour operator or hotel's travel department. They may be able to arrange a prawn farm visit.
History
Ernakulam District Tourism Promotion Council (DTPC) recently identified Kuzhupilly beach as one of the potential tourist places to promote as part of a tourism circuit connecting Kuzhuppilly, Cherai and Munambam.
Kerala Kite Festival is organized in this beach since year 2000.