Rock Springs Country Club Cochin Review & Location Information

If you are looking for information on Country Club Kochi, known as Rock Springs, read this review. This is my first visit to any of their club locations in India and I have provided a comprehensive review of this mid-range resort.


After we bought the Country Vacations package, which came with life time Club membership, I decided to go and explore various Club locations. I was in Kerala during the summer 2012 and kids were getting bored at home. I searched and found the nearest Country Club: Country Club Rock Springs, Kochi and took the kids for a day outing. I had to search a bit to find the exact address and location of this place.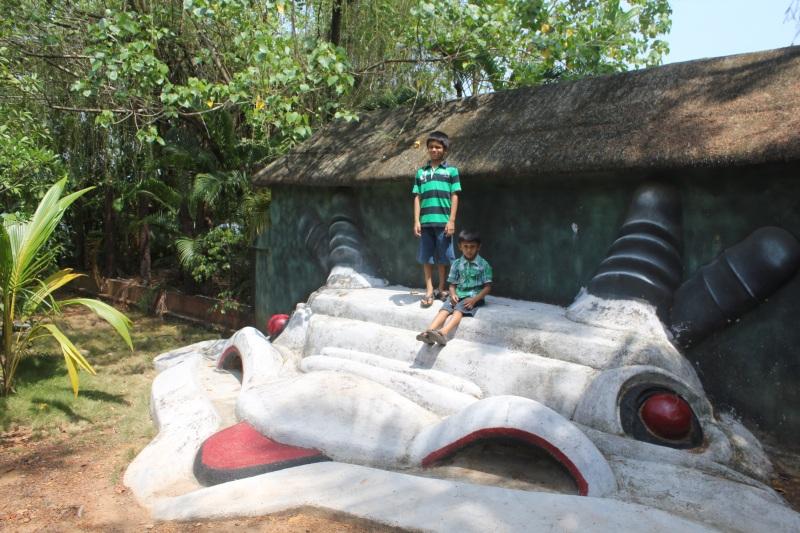 Image Credits:Mikko Koponen CC BY-SA 2.0

The Country Club of Kochi, known as "Rock Springs" is located about 20 km away from the Kochi/Ernakulam city. You really have to travel away from the city limits and reach the Vypin area, which is well known for its backwaters to reach Rock Springs Country Club. If you are not familiar with the places, you may want to travel in the day time since it is hard to locate. After reaching Njarackal town, you have to go through small roads to reach the resort. Most people in the locality wouldn't even know the name "Country Club", so, you may have to just ask for "resort". I think there are no other resorts in that small village/town, so people would guide you if you ask for "The Resort".


Address of Country Club Cochin





Manjanakadu
Narakkal P.O
Vypeen
Kochi (Cochin) 682505
India



My review of Country Club Cochin

This is a medium scale resort, located on the shore of backwaters near Vypin area. We went on a day trip and did not stay there but explored the cottages and rooms.

Also check out: Kumarakom or Alappuzha - which is better for houseboat cruises?


Before I talk about what I did not like there, let me mention the good things:

1. The resort was reasonably well maintained.

2. The place is away from the crowd and mess of the city. It is located in a village away from Kochi

3. Excellent location. If you like to sit on the shore of the lakes and watch the boats passing by, this is an excellent location.

4. Good food. They had very limited choices, but the quality of food was good.

5. Lot of good and well maintained lawns and gardens.

6. Swimming pool is decent if not great.

7. Staff was courteous and friendly.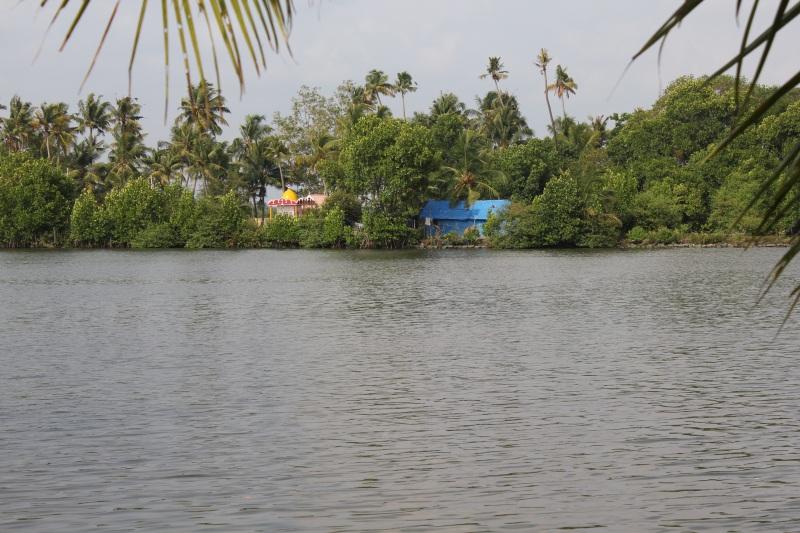 Here is what I did not like at this Country Club Cochin

- Ducks and turkeys are roaming around causing the lawn a bit dirty and uncomfortable to sit. It is fun to watch the ducks and turkeys and kids enjoyed running after them. But they are free roaming birds and no place is spared from their poop!

- The bathrooms near swimming pool were not usable. No shower and no flush for toilets, which make those toilets useless.

- The water in the washbasins were very salty and not clean. My son (who is very picky on clean food and water) could not stop spitting after he washed his face in that water.

- Absolutely no cement benches or chairs to sit on! We could not locate anything to sit on, except the chairs in the dining area. They have beautiful lawns, gardens and swimming pools, but failed to provide anything to just sit and relax. You can't even find some cement benches or chairs outside. We had to sit on lawns or rocks, but felt uncomfortable because the lawns were made dirty with the poop of the ducks and turkeys.

- Most of the items in the food menu were not available. The available items were limited to Fried rice, Chicken and Chappathi.

- They have a small volleyball court, located near the pond. They had no clue where to find a ball. I located a ball near the dining area, but it had low air pressure. I asked for a hand pump to fill air and they did not have one.

- I found few Badminton rackets near the dining area, but they were broken and unusable.

- Most area was well maintained, but some backyard area was dirty and smelly.

- Water in the pond was dirty. The pond is connected to the backwaters, so we can't really expect better quality water in the pond than the dirty water in the backwater lake.

- There was supposed to be a Pedal boat in the pond, but it wasn't there when we went.


When we hear the name "Country Club", I expected a much more active place. Since there are no other Country Clubs in Kochi/Ernakulam, I was expecting a crowded place where people from the city get together everyday and have fun. But surprisingly, the Country Club Hot Springs was located in an isolated place and there were no more people other than us and the staff.

Even though I have written many negative points, I still loved the place and I would definitely visit again for day trips.

There are many beaches and other tourist attractions in Western parts of Kochi - like Vypin island. Cherai beach is one among them.