Mahabaleshwar Hill Station: Places to visit in Mahabaleshwar, Accommodation & Location Information

Mahabaleshwar is a hill station in Maharashtra state lying close to Mumbai and Pune. There are a lot of viewpoints and other tourist places in Mahabaleshwar that are explained in the article apart from accommodation and location details.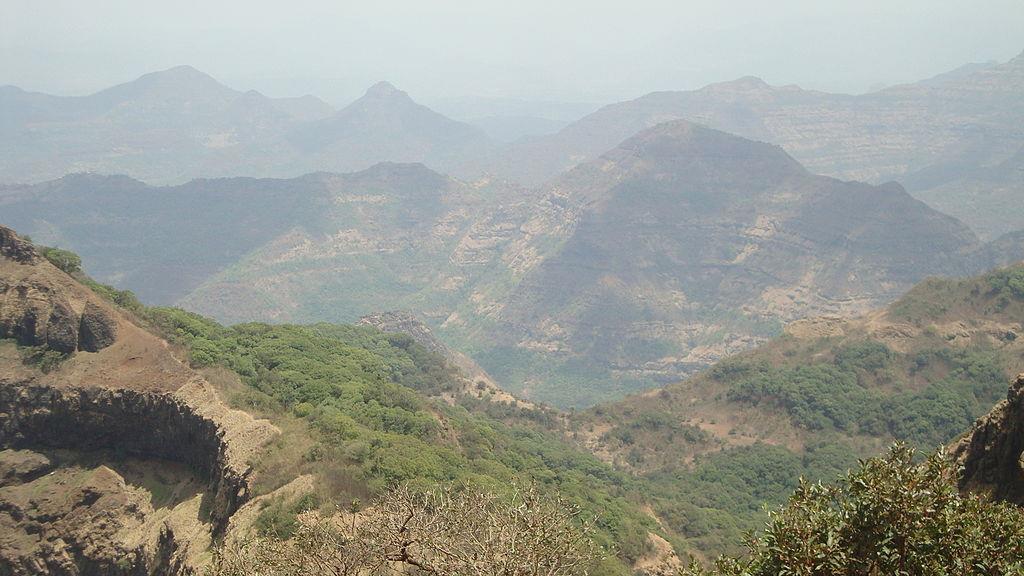 Image Credits:Divyays5 at Wikimedia CC BY-SA 3.0

Visiting Mahabaleshwar in India is a popular trip among the tourists from different parts of the world. I think people of north Indian states are more familiar with the place Mahabaleshwar. This famous hill station is located in Maharashtra state, India. Moreover it is a city as well as municipal council in Satara district of Maharashtra state, India.
Do you know how this hill resort got the name? This hill resort derived its name from the God Mahabali and here you can see a temple which is dedicated to Lord Mahabali in the name as old Mahabaleshwar Temple. Raj Bhavan, the summer residence of Governor of Maharashtra is located in Mahabaleshwar city, Maharashtra state, India.

For people who want to know more about the location of Mahabaleshwar hill station, remember that Mahabaleshwar is a place located in the Western Ghats range. This vast plateau is bounded by valleys on all sides. If you are trying to reach this hill station from Pune or Mumbai, remember that it is located at a distance of 285km from Mumbai and 120km southwest of Pune. If you get a chance to visit Mahabaleshwar, don't miss your chance to see the
queen of all hill stations located in Maharashtra state. So now without wasting both of our time, I am going into the details of Mahabaleshwar hill station, which is one of the best hill stations in Maharashtra.

Also check out Best Sights of Panchgani and Mahabaleshwar


Mahabaleshwar hill station

I hope by reading the above mentioned points, you got some information of Mahabaleshwar. We Indians are always familiar with the name Krishna River. It's interesting to note that children as well as adults know the importance of Krishna River. This Krishna River is considered to be the fourth largest river in India after Godavari, Ganges and Narmada and also note that it is one of the longest river in central-southern India. Now may be thinking how this Krishna River is related to Mahabaleshwar hill station? I will clear your doubt. This Mahabaleshwar is considered to be the important source of the Krishna River. Also we know that there are different states in our country, but this Krishna River mainly flows through Andhra Pradesh, Karnataka and Maharashtra.


It should be noted that this is a popular holiday resort, honeymoon spot as well as a site for Mahabaleshwar temple. Apart from enjoying the scenic beauty of Mahabaleshwar, one can really enjoy the taste of strawberries and mulberries cultivated here. Mahabaleshwar strawberries are very famous in the markets of Maharashtra state. Some places are ideal for the growth of fruits and flowers and same is the case with Mahabaleshwar strawberries also. The climate of this hill station is suitable for the growth of the above mentioned fruits. The best time to visit mahabaleshwar is from October to June. So by hearing all the interesting facts of mahabaleshwar, you may be ready for a trip to this hill station. But how can we reach there? Check the following points which may help you to reach Mahabaleshwar very easily.


How to reach Mahabaleshwar?

Before planning a trip to Mahabaleshwar, remember that this hill station is located 4500 feet above sea level and is easily accessible only by road. Mahabaleshwar is located at a distance of 120km from Pune, 787km from Bangalore, 55km from Satara, 176km from Sangli, 32km from Wai respectively. But if you are coming from Mumbai to Mahabaleshwar, it will take 270km via Pune and 225km via Panvel-Pen-Mahad-Poladpur. The nearest national highway to reach Mahabaleshwar is the national highway NH4 and you can prefer MSRTC or private luxury buses to reach this hill station. If you are trying to reach this hill station by motor bike from Pune, then it takes at least 3 hours.


The nearest railway stations to Mahabaleshwar are Sangli 165km, Satara 58km, Pune 120km and Miraj 169km. But you have to take a cab or private car from these stations so as to reach Mahabaleshwar. Another possibility is by taking a flight. The nearest airports are Pune and Mumbai located at a distance of 126km and 226km respectively. Keep in mind that you have to travel a lot from these airports by means of roadways so as to reach Mahabaleshwar. After reaching Mahabaleshwar, you need not worry regarding the transportation facilities as rickshaws, bicycles; taxis as well as horses are available there. People often look for good accommodations when they plan a trip. So when you reach Mahabaleshwar, you probably check for hotels in Mahabaleshwar. Go through the following post to find the hotels.


Mahabaleshwar hotels

I am providing you some important Mahabaleshwar hotels / resorts for your convenience.



Citrus Chambers Mahabaleshwar,
L C Dsouza road,
Mahabaleshwar 412806
Maharashtra state, India


Saket Plaza,
Old Band Road,
Mahabaleshwar 412806
Maharashtra state, India


Brightland Holiday Village,
Kates Point Road,
Mahabaleshwar 412806
Maharashtra state, India


Evershine-A Keys Resort
Gautam Road, Satara
Mahabaleshwar 412806
Maharashtra state, India


Hotel Gautam,
Gautam Road,
Mahabaleshwar 412806
Maharashtra state, India



I forgot to inform you about the mahabaleshwar sites. Planning a trip to Mahabaleshwar won't be a loss as you can enjoy the whole place.


Mahabaleshwar India hill station

The Mahabaleshwar sites include an Old Mahabaleshwar Temple, Lodwick Point, Arthur's Seat, Wilson Point, Kate's Point, Lingamala Falls, Elephant's head point, Bombay point, Babington point, Watching sunrise and sunset, Horse riding, Trekking, Boating, Tapola, Venna Lake and many more. The Mahabaleshwar climate is cool and offers you pleasant walks. I hope after reading this article, Mahabaleshwar will be your next tourist destination.

There are many popular hill stations in Maharashtra like Matheran hill station, Kamshet hill station, Lonavala. Almost all of them lies on the Sahyadri region.