Raja Kelkar Museum Pune: Features and Timings for Visitors

Raja Dinkar Kelkar Museum or commonly Raja Kelkar Museum in Pune is the collection of rare items and artefacts by Dr. Kelkar in memory of his son Raja. Learn about the interesting features of this museum in this article.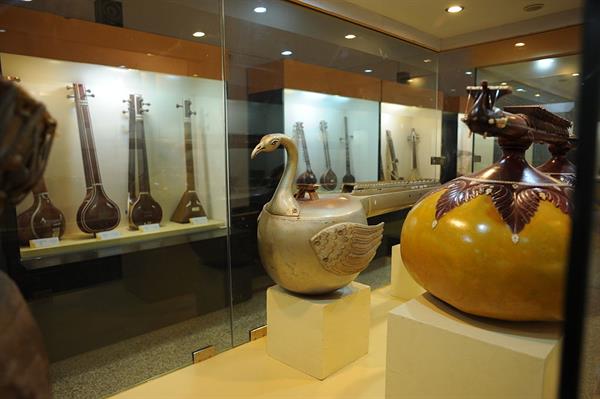 Image Credits: Miteshbhodia at Wikimedia CC BY-SA 3.0

Pune is a land of museums. Not only Pune, you can also see museums anywhere in the world. Pune city is one among the beautiful cities of India located in Maharashtra state, India. Among the different types of museums present in Pune, I have already mentioned about the National War Museum located there. But this article gives you information regarding the Raja Kelkar Museum located in Pune city, Maharashtra state, India. The founder of Raja Kelkar Museum is Padmashree Late Dr Dinkar G Kelkar. He constructed this museum in memory of his only son Raja, who had a tragic death. Dr kelkar traveled extensively across India and collected rare items. The correct location of Raja Kelkar Museum Pune is at Bajirao Road, Shukrawar Peth. The museum will be closed on 26th January, 15th August and Anant Chaturdashi.
Raja Kelkar Museum Timings

Timing of Raja Dinkar Kelkar Museum Pune: 9:30 AM- 5:30 PM

Contact Raja Kelkar Museum Pune:
Raja Dinkar Kelkar Museum,
1377-78, Natu Baug
Off.Bajirao Road,
Shukrawar Peth,
Pune 411002,
Maharashtra state, India
Email: sudhanva@rajakelkarmuseum.com
Tel: +91 20 2446 1556 / +91 20 2447 4466 / +91 20 2448 2101

Raja Dinkar Kelkar Museum Entry Fees
•For children below 12 years : Rs 5.00
•For adults above 12 years: Rs 20.00
•For foreigners(adults): Rs 200.00
•For foreigners(children): Rs 50.00
•For blind and disabled persons: Free entry


Raja Dinkar Kelkar Museum Pune & its features
While entering the Raja Dinkar Kelkar Museum in Pune city, you are introduced into a world of wonders. You will be entering a world where you will find artifacts that mirror the everyday life of India. Different sections on musical instruments, kitchen utensils, arms and armors, lamps, wooden objects, leather puppets, mastani mahal, beautyculture objects, toys, terracota, bronzes, coins, paintings, dabado, nutcrackers, earthenware, sculptures, writing implements, statues of lord Shiva, lord Ganesha, goddess Parvati and many more items will be available there. Those were the collections of Dr Kelkar who was a person fond of art. After seeing those priceless treasures in this museum, you will remember the efforts made by Dr Kelkar in it. It should be noted that this museum is managed by the board of management of Raja Dinkar Kelkar Museum Pune which mainly aims for the growth and development of the museum. The board of management of this museum consists of:

•President: Chief Secretary-Maharashtra Government
•Vice-President: Divisional Commissioner(Pune division)

While the other members of board of management of Raja Dinkar Kelkar Museum are Surendra Hari Ranade, Sudarshan Hari Ranade, Sanjiv Anant Sathe, Smt Rekha Hari Ranade, Dr G. B. Deglurkar, vice-chancellor(university of Pune), secretary(tourism and cultural, Maharashtra government), commissioner(Pune municipal commissioner) and Sudhanva Hari Ranade respectively.

After reading this article, I hope most of you are planning a trip to Pune in future to visit the Raja Dinkar Kelkar Museum in Pune city. Another museum to be visited when in Pune is, Mahatma Phule Museum. There are various other interesting tourist destinations around pune like Aga Khan Palace, Bedse Caves, Lal Mahal in Shaniwarpeth,