Baga beach, an exotic beach Goa near the Calangute beach

Baga Beach is a part of the 30 kilometer long stretch of the coast line along the west coast of the Arabian Sea in the state of Goa in India. Baga Beach is an extension of the calangute beach about 10 kilometers west of the city of Mapusa.


About Baga beach in Goa

The Baga beach lies in the rocky wooded headland and the main difference between the Calangute beach at the far end and the Baga beach is that, the scenery of the beach is varied, beautiful and unspoiled.

Baga Beach is the choice for the tourists and other local visitors who would like some time for themselves and their families , or some time in solitude and wants to be away from the hustle and bustle of the crowds found on the other popular beaches of Goa. Baga Beach is the best place to spend some time in solitude, some quiet moments alone with your own thoughts etc.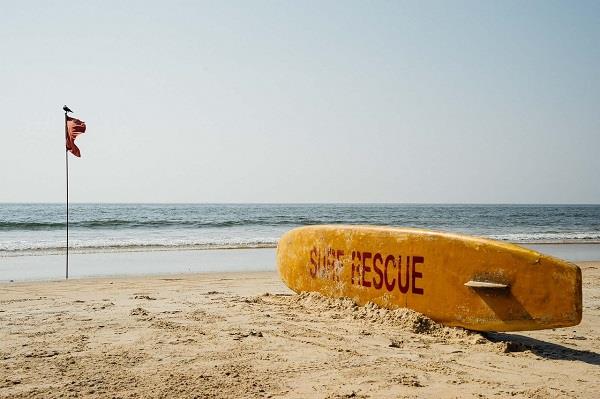 What is there for tourists

Baga Beach is more than a fishing beach or village that many tourists from all over come in here for the big catch. Baga river flows on one side of the beach allowing the kids who would love to play in the water but are afraid to put their feet in the moving waves. They can play safely in the river water. You can see black rocks near the area where the sea and the river meet together.

Check out: Fishing experience in Goa


What makes Baga Beach the favorite destinations for tourists

Baga Beach is the favorite of the tourists who wish to use it as a base for fishing and the water sports activities in the area. Baga's night life is very lively with live bands playing at most of the restaurant outlets. You can find various beach shacks at the beach, selling pizzas to terrace cafes serving Espresso coffee. The tourists can also opt for candle light dinners on the sands by the beach side or you can have traditional food at the shacks and the restaurants on the beach. You can also have continental food as well as traditional seafood cooked in Goan style.

Also read When and where to visit at Goa?


How to Reach

The nearest airport, if you are travelling by air, is Dabolim airport of Goa. Dabolim is about 29 kilometers from Baga Beach.

The nearest railway station is Panaji, if you are travelling by rail. Panaji is 11 kilometers away from the Baga Beach. Panaji is just half an hour's drive away from Calangute .

There are frequent buses travelling from Mapusa to Panaji and vice versa. Most buses from Panaji terminate at Calangute and a few comes further to Baga. Mapusa is just about 10 minutes drive from Baga and you can also get auto rickshaws as well as cabs.