Mandu City, Madhya Pradesh - Travel information

Apart from the Famous Ruins of the Mandu Fort at the Mandu City in Madhya Pradesh, there are many places that tourists can visit in and around this City. This article refers to few of the most prominent attractions which one could visit in and around this city


Tourists Attractions Nearby
Here's a list of tourist attractions which are worth visiting and are located in and around Mandu City in Madhya Pradesh.

Also Read: Ruins of Mandu city and categorization - A Guide


The Ruins of the Mandu Fort: This forms an major attraction among tourists and visitors who visit this place. One of the strongest and oldest forts in India, this Fort has many structures inside which are in ruins. But still, The Ruins of this Fort fascinates the tourists who wish to witness the ancient history. There are many historical monuments and landscapes which are worth seeing inside the Fort, which includes the Jahaz Mahal, Pavilion of Rani Roopmati, Jama Masjid and Ashrafi Mahal to name a few. Additionally there is an Indian Archaeological Antiquity Museum which is worth seeing.

Delphic Oracle : Delphic Oracle is a Echo Point located near the Fort. Delphic Oracle is a popular spot among tourists where one gets to enjoy a clear and resounding echo of his shout. The Delphic Oracle is located on a scenic hill next to the Fort and is a must-visit places in this City.


Bagh Caves: This form a great sight of attraction located 50 km from this city in Madhya Pradesh. This is a name given to a group of 9 such rock cut caves which form one of the greatest monuments located within the Vindhya Ranges of Dhar District. The Bagh Caves is a fine example of India Rock-Cut Architecture and were excavated by master craftsmen from a perpendicular sand-stone of a rocky hill. The Bagh Caves are been said to be the Buddhist Caves similar to those of the Ajanta in Aurangabad, Maharashtra. Out of the 9 caves, only 5 have survived and are strong witness of Buddhist inspiration. These Bagh Caves are said to belong from somewhere in 5th to 6th Century AD. Each of these caves adorns various beautiful paintings of Bodhisattva. Each of these caves is a Monastery comprising of a small chamber and a prayer hall.

The Bagh Caves are open for visitors from 7:00 am to 5:30 pm.

Entry Fees: Rs. 5/- per head for India Tourists and Rs. 100/- per head for Foreign Tourists.

Children below 15 years get a free entry.


Omkareshwar: This is one of the famous Jyotirlingas; one of the most sacred places of Hindus. It is located 85 km from this City and is easily accessible via Indore. Thousands of pilgrims visit here for offering their prayers to Lord Omkareshwar. This place is located at a scenic sight where Narmada River and Kaveri River meet together to form a sacred confluence. Many pilgrims take a dip in this confluence for the water is considered to be holy and sacred.

Also See: Reaching and accommodation at Omkareshwar, Madhya Pradesh

Maheshwar: This is a picturesque town located 65 km from the city. This place is located in the Khargone District right on the banks of Narmada River. It is also one of the historical towns in Madhya Pradesh which relate to the legendary queen Ahilyabai Holkar. The history of the Town is far more than 4000 years old. This town has lot more to see which includes:

Ahilyabai Holkar Fort

Maheshwar Temple

Navdotali – one of the famous archaeological sites

Dhar Fort: This is a historical monument located within the proximity of the city, roughly around 35 km. It was built by the Legendary King Raja Bhoj. This Fort had an important role to play during the 1857 uprising. It stands on a small hill and displays an mixed blend of architecture from Hindu, Muslim to Afghani style. The best part about visiting this fort is that it is maintained very well and offers panoramic view of the surrounding area.


Best Time to Visit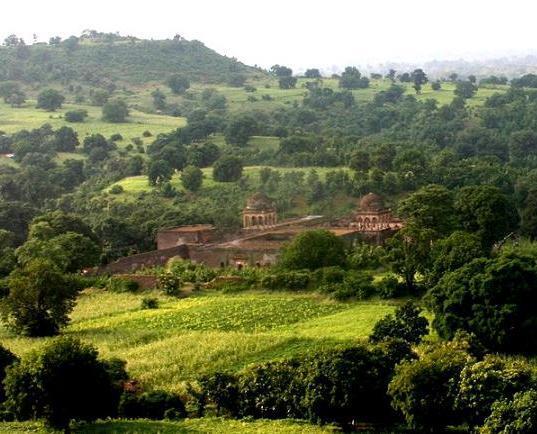 Unlike most of other to tourist places in Madhya Pradesh, this place is at its best during Monsoons. Hence it is the most visited places during Monsoon, as other places like the National Parks and historical places are not advisable to be visited in monsoons. But that is just not the case with this place. In fact, the city blossoms with beauty during monsoons. City comes to life with its lush greenery which grows out to add to the beauty of the city. The Narmada River flows joyfully with its high water level sweeping the banks with an additional serenity. The monsoons are pleasant and joyful. Many bird species flock within this area during monsoon to add to its beauty. Peacocks dance with their feathers to enjoy the rain and create magic within the ruins which comes to life with the first splash of monsoon.

Recommended: Reaching and accommodation at Mandu city

This place can also be visited post-monsoons when the surrounding area still manages to revive the glory created by the rains. Winters are chilling and beautiful with dense mist scattered all over the elevated plateau. Truly a Honeymoon Couple's Delight, The best time to visit is from Mid – June to Mid – February.


Shopping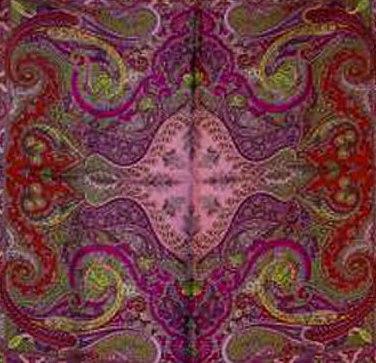 The City of Ruins has much to offer when it comes to shopping. This city is famous for its colourful textile fabrics which are famous in India. One can see these authentic fabrics in many exhibition and expo. But isn't it the best to buy these colourful fabrics right there in its original city . City has till date tried to revive its essence of old bazaars which offer a unique shopping experience. Bargaining is necessary as usual as the articles are charged double than its original cost. One can find a strong influence of tribal art on the colourful fabrics which gave it a unique presence.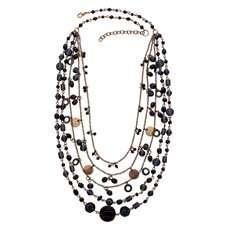 In the similar fashion, this place is also famous for its artefacts and hand crafted materials like the Home Décor items and the Gift items which include wall pieces, attractive wall hangings, photo frames, collection of pictures of Rani Roopmati, show pieces and hand painted coasters and other ethic items. These artefacts show a stronger influence of History of the city. Other than these the Gypsy Tribals who live in the city also exhibit various hand crafted items made by them. Shopping for such gift articles at these cheap rates can come extremely handy, especially for gifting them out to others as a Souvenirs and remembrance of the City.

To add to this, one can also buy gold and silver ornaments in this place.


Entry Fees and Visiting Timings for the fort

One has to pay a nominal fee to visit these Ancient structures which fascinate tourists from all around the world. This nominal fee is used for the restoration work of the existing ruins of the Fort. Additionally there is a certain timings for few structures inside the Fort. Tourists can visit Fort and its structures only during the mentioned timings.

Entry Fees: Rs. 10/- for Indian Tourists

Entry Fees: Rs.500/- for Foreign Tourists

Not all but few of the structures inside the Fort have special timings for visitors. Mentioned below are the timings for these structures:

Jama Masjid in the Central Village Group: This in the Central Village Group is open from 8:30 am to 5:30 pm for its visitors.

Taveli Mahal in the Royal Enclave Group: This is revamped into an Archaeological Antiquity Gallery which is open for special timings.

Timings for the antiquity gallery: 9:30 am to 5:30 pm

Rests of the other structures are open throughout the day for public.

In fact Jahaz Mahal is worth visiting during nights especially in the Moon-lights when the Palace is said to shine with glitters.


Top 6 Reasons why one should visit
1. This place is a great showcase with some fine exhibits of medieval times. This City is a live example of the ancient history of India.
The Fort is a place where history has left its fine marks which can't be overlooked.

2. The City allows one to absolve within the most romantic places, which is a favourite destination among newly wed and couples who make it a point to visit the Roopmati Palace and the other monuments which are best viewed in Moonlights. Visit the City to find out why is this place one of the favourite Honeymoon Destinations in India.

3. For a great feel of Rich Muslim architecture, this city definitely should be visited. This place allows one to watch the finest examples of Muslim Architecture probably one of the oldest in India.

4. People who are in love with the one of the Seven Wonders of the World, Taj Mahal should definitely make it a point to visit this City which was the main source of inspiration for Taj Mahal. The dome of Hoshang's Tomb is the inspired Shah Jahan to construct in a similar fashion. That could be an enough reason why to visit the Fort.

5. Shop for some of the rarest artefacts created exclusively for a fine remembrance of visiting this City. One can shop for some of the best and exclusive hand crafted items in this City. The Gypsy Tribal living in the City are known for creating best tribal artefacts in the City.

And last but not the least:

6. This City finds itself listed on No. 10 among the Top 20 Abandoned Towns and Cities in the World. This could be one of the prime reasons for knowing why this City is been listed in this category.