Reaching and accommodation at Kanha National Park, Madhya Pradesh

Here you can read about how to reach Kanha National Park, Madhya Pradesh from other parts of the country as well as the various accommodation options including hotels, lodges available in this wild life sanctuary


Hotels and accommodation
1. The M.P Tourism Development Corporation ( MPSTDC) accommodations near this park include rooms in log huts and a youth hostel at Kisli and rooms at the Safari Lodge at Mukki.

About Kanha National Park: Kanha National Park, Madhya Pradesh

Contact Information:
The Managing Director
MPSTDC, 4th Floor, Gangotri
TT Nagar Bhopal, M.P.
Tel. 0755 - 2554340 Fax : 0755 -2552384
E-Mail : md@mptourism.com

2. The officials of the park also provide accommodations at Khatia (20 double bed rooms), at accommodations at Kusli (7 double bed rooms) and accommodations at Mukki (4 double bed rooms).

Contact Information:
The Conservator and Field Director
Kanha Tiger Reserve
Mandla, Madhya Pradesh - 481 661
Tel 07642 - 250760 Fax 07642 - 251266
E-Mail : cfkanhanpmal@mp.nic.in

3. Nearby Tuli Tiger Resort: 18 rooms with 24hrs. room service; Swimming pool and in-house restaurant serves Indian and Continental cuisine; Resort also arranges for an open-air barbeque and tribal dance; Indoors pool table; Slide shows on wildlife; Jeep safari and tiger spotting on elephants at the National Park. Ph: Toll Free No. 1800 209 9050.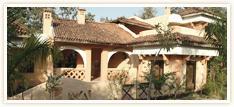 4. Wild Chalet Resort: Accommodation in cottages with modern amenities; In-house restaurant serves Indian, Chinese and Continental cuisine; Campfires at night; Jeep safari to the National Park. Tariff starts at Rs.2000/- (twin-sharing) for Indians / Rs.3100/- for foreigners.
Tel: 07649 – 277205 /Telefax: 07649 – 277203.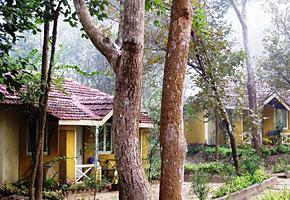 5. Kanha Jungle Lodge: 18 rooms with twin beds and modern amenities; Spacious dining room with thatched roof serves Indian and Continental cuisine; Lodge can arrange for special theme dinners on request; Large library stocked with wildlife books and videos; Indoor games; Nature walks and visits to local fairs arranged on request. Special packages starting at Rs.8,500/- for 2 nights/3 days.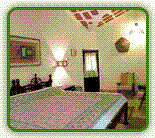 Kanha National Park Mandla is not located in some remote area of Madhya Pradesh, but is easily accessible from various towns and cities.


How to reach by Air
Mandla District, where the Park is located, does not have an airport. You need to board a plane flying to Nagpur Sonegaon Airport. From there, it is located 266kms away.


How to reach by Train
The nearest major railway station to the National Park is the Jabalpur railway station, Madhya Pradesh. Alternately, you can take a train to Satna, which is about 130kms away, but does not have major tourist attractions like Jabalpur.

At the Jabalpur railway station, there is a tourism office of the Madhya Pradesh State Tourism Development Corporation (MPSTDC), where you can arrange your trip to the Park and book accommodations.
Contact Information of MPSTDC at Jabalpur:
The Regional Manager MPSTDC
Railway Station Building
Jabalpur, M.P.
Ph: 0761-322111, 321490


How to reach by Road
It is accessible by road from major towns and cities. You are allowed to drive your own vehicle inside the Park, but only petrol driven cars and jeeps are allowed. You also have the option to hire a taxi from Jabalpur or Nagpur to drive you to this place, hire a jeep for the excursion inside and then return by taxi. Maruti Gypsy vehicles are also available on hire at Khatia and Mukki to take you on an excursion to the Park.

Distance between Jabalpur and National Park: 230kms (approx 5hrs. drive)
Distance between Khajuraho and National Park: 445kms (approx 9-10hrs. drive)
Distance between Nagpur and National Park: 266kms (approx 6-7hrs. drive)
Distance between Raipur and National Park: 219kms (approx 5hrs. drive)
Distance between Mukki and National Park: 25kms (less than an hour's drive)


How to reach by Bus
You can board a bus at the Jabalpur bus stand to the Park. There are regular buses plying between Jabalpur and the Park.

MPSRTC Jabalpur Bus Stand Phone Number: 2405147
Bus Timings from Jabalpur : 07.00a.m. and 11.00a.m. [please confirm before trip!] – this is of the Govt. bus which goes to the Park. Private bus services are also available.


Location
Geographically it is located in Mandla district, Madhya Pradesh. This place has a very interesting topographic location in a valley that resembles a horseshoe (considered a symbol of luck!). On each side are the forest covers of the Banjar and the Halon valleys. So the Park has got the best green carpets of both valleys!

What's more, the waters of the Surpan River has created spots of water bodies throughout the wide expanse of the 1,940sq-km Park. This ensures that there is plentiful flora and a large number of birds, not to mention watering holes for the denizens of the Park.

Postal address:
Kanha National Park
Mandla - 481 661
Madhya Pradesh
India


Map of Mandla District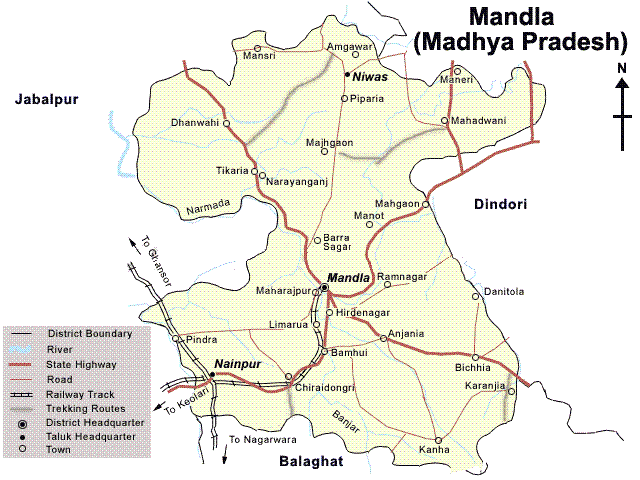 Contact information
Prior to planning your trip to this National Park, you may need to confirm certain details, such as Park timings and fees, where to stay, etc. For this information, you can contact:
The Conservator and Field Director
Kanha Tiger Reserve
Mandla, Madhya Pradesh - 481 661
Ph: 07642 - 250760
Fax: 07642 - 251266
E-Mail: cfkanhanpmal@mp.nic.in

You can also contact the local Madhya Pradesh Tourism office Bhopal for up-to-date information.
Madhya Pradesh State Tourism Development Corporation Ltd. Address
Paryatan Bhavan,
Bhadbhada Road,
Bhopal - 462 003
Madhya Pradesh
MPSTDC Phone Numbers:+91-755-2778383/2774340,42,44
Fax: +91-755-2779476/2774289.
MPSTDC Email Address: info@mptourism.com

Pench National Park is close to Kanha Tiger Reserve and also attracts lots of tourists. Check out more information about this national park here: Jungle Safari and tourist information for Pench National Park, Madhya Pradesh


Useful Emergency Phone Numbers for visitors to Kanha National Park Madhya Pradesh

Exploring the Kanha National Park in Madhya Pradesh makes for a wonderful trip but, God forbid, you may need to contact the local officials in case of an emergency you should note down the below-mentioned phone numbers.
1. Police Emergency Phone Number: 100

2. Mandla Police Control Room Phone Number: 250613


Hospitals near Kanha National Park

1. District Hospital Mandla [this is a Govt. Hospital]
Near Kamaniya Gate
Mandla - 481661
Madhya Pradesh
Ph: 07642 – 251096/252336

2. Katra Hospital Mandla [this is a private Hospital]
Katra P.O.
Mandla - 481 661
Madhya Pradesh
Ph: 07642 – 260363 /260078

Additional Information:
STD Code: 07642
Postal Pincode: 481 661