The peaceful picnic spot of Dimna Lake in Jamshedpur

Dimna lake in Jamshedpur, Jharkhand is an artificial lake built on the foot of Dalma hills. This lake, surrounded by a mix and match of sparse and dense forest creates a greenery and peaceful ambience attracting visitors, though not in large numbers.


Introduction
Jamshedpur, also known as Tatanagar, is a beautiful place to visit. It is really enjoyable if you go there for a picnic. We went there for a family tour. But you can also go there with a bunch of your friend s for a picnic. I guarantee that you will have a blast over there. It is a just like any other city. But unlike most metropolitan cities it has two sides of it. The one side is busy and bustling and the other side of it is quiet and peaceful.


How to reach your picnic spot?
Although there are many probable picnic spots in Jamshedpur, I am writing this article about touring Dimna lake or popular Dimna dam in Tatanagar. Those who are not from Bihar or Jharkhand residents must be thinking that Tatanagar is so far away. How could one go there for picnic? Yes it is true, that those who live in Chennai or Himachal Pradesh or Kashmir or Kanyakumari cannot think of going there for just a picnic. For them I would recommend a tour. I will mention details of that tour in another article. But right now, I am suggesting this picnic tour for people who stay in Howrah, Kolkata, Bardhaman and other towns in West Bengal and Bhuvaneshwar, Puri, Cuttack in Orissa. This is also suggested for residents of Jharkhand. From west Bengal it will take around 3 hours 30 min if you go by Janashatabdi train. This train is available on Sunday and is a superfast express. So a whole group of people can book a bogie and leave for Tatanagar. The trains are mostly in early morning like 6 A.M or so. From Bhuvaneshwar you have Purushottam express. The distance from Bhuvaneshwar to Tatanagar is greater than West Bengal. So it takes around 7 hours and 30 min. I would suggest that you book this Purushottam express on the day before your picnic. It leaves at 11:15pm. It reaches Tatanagar in the next morning at around 6. So you get the whole day to have fun. In fact you can tour entire Tatanagar and go back home. The train timings allow you to do so. You can stay there for one day. If you book the hotel as a big group, then you might get plausible discounts. There are so many good restaurants in the city of Tatanagar that you will feel at home there. From Cuttack to Tatanagar the distance is less and it takes around 4 and half hours to reach there. But mostly trains will reach Tatanagar in the evening. So you need some plans to stay there and go to your picnic spot the next day.

Now up until now, I discussed how to reach Tatanagar and what is the distance. But I did not mention how to reach Dimna Lake from Tatanagar. You will have to take a train to Tatanagar in order to reach quickly. So you need some vehicle that can connect you to Dimna Lake from the station. That means of transport is tempo. There are lots of tempos available. In fact you go by groups; the cost will be much lesser per person. One tempo can accommodate around 8-10 people. The distance is around 15 km and it would take around 20-25 min in a tempo to reach the dam.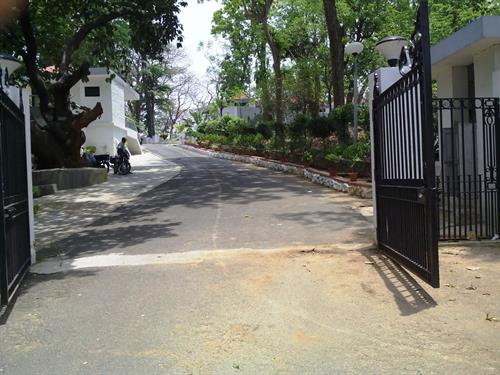 lntroduction to Dimna dam
It is an artificial lake built on the foot of Dalma hills. This lake or dam is the source of the drinking water of the entire city. Situated 15 km from the heart of the city this dam is surrounded by a mix and match of sparse and dense forest. There is a strong railing between the onlookers and the lake itself. It is a beautiful view from there. There is a statutory warning for onlookers, not to cross that any railing to go near the lake under any circumstances. You have cemented flatbeds for people to play some sports or have a nice chit chat, while basking in the sun on the dam. There are cemented benches for people to take rest. On one side of the dam there is a forest where you have open spaces to roam around, when you have come for picnic. There is also a TATA steel management development center. You can view it from outside only. In fact you are not allowed to roam around the area that is going downhill from this management center. This is because that entire area belongs to them.


Imbibing the fresh atmosphere of Dimna dam
When we went there the water gate was not opened yet. Our tempo was parked at the start point of Dimna dam like that of other tourists'.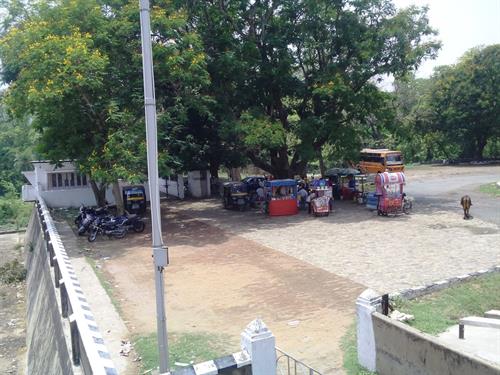 It took us less than an hour to reach Dimna lake. We wandered through the entire place and imbibed the calm and pleasant atmosphere over there. We took several pictures of the empty water gates of the dam.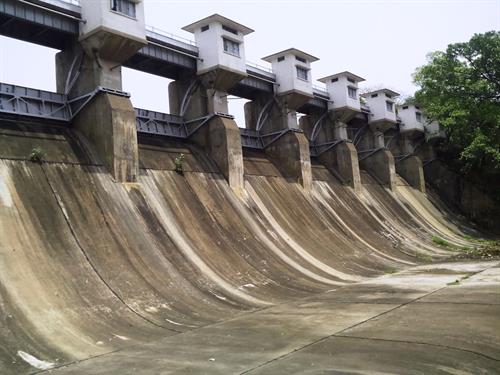 We walked from the water gate sides towards the TATA steel management center. We took pictures of the TATA steel management development center. The forest near the Tata center is not much dense but yet picturesque. You have some clear spaces which you can use to play Badminton. We tried this. It feels great. The surrounding beauty is eye catching. You have such a beautiful lake by the railings. You will see small island kind of landmasses here and there on the lake. We took some rest on the cement benches and again started walking.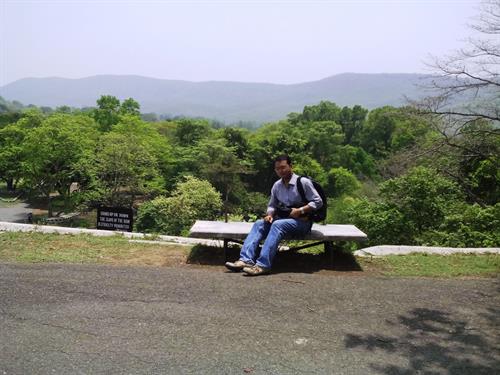 You will see tourists coming but it's not in huge numbers. That is why the peace and the serenity are maintained in that place. You will feel like staying there forever. Even we did not want to come back. But in the duration to visit this place is up till evening. Again you have to go home. So you need to make a move before evening. In fact those who have come there for picnic need to leave by afternoon to reach home on time.


Conclusion
Those who stay in Jharkhand, for them this will be a usual spot. But those who stay in West Bengal or Orissa, will love this place, trust me. The time to journey is also not much if you take the trains. So think about my suggestion.