A quick trip to Wat Kalayanamitr and Pak Khlong Talat in Bangkok, Thailand

Read this travelogue about a trip to Thailand. Wat Kalayanamitr, a Buddhist Temple and Pak Khlong Talat, a market, are the places in Bangkok visited by the author.


Introduction
Who doesn't love to tour places? I am sure all of us do. Sometimes we do get time to roam around. Sometimes we don't. Many of us love touring foreign countries. Few years back my close friends went to Wat Kalayanamitr and Pak Khlong Talat in Bangkok. Let me share about the places that they visited there.


How to reach Bangkok through cheap flights
You have a lot of daily flights to Bangkok. But mostly people prefer cheaper flights. In fact if you look up for cheap flights in google flights, you will find really cheap flights to Bangkok. Some of them might even cost less than Rs.10,000. Indigo and Spicejet offers few cheap flights. In fact Bangkok is a foreign country that is frequently visited by Indians now, due to the cheap flights available and due to its frequency. It is a two and half hours flight to Bangkok from any Indian metropolitan city. The name of the Bangkok airport is Suvarnabhumi airport.

This is the picture of the inside of Suvarnabhumi airport.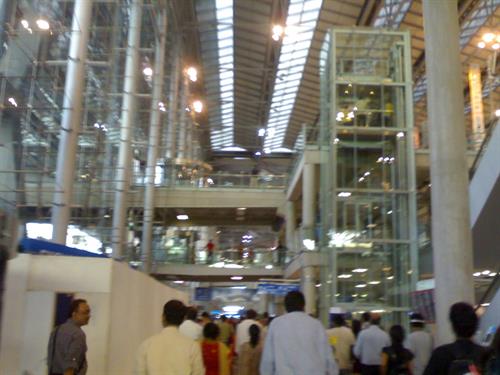 Tour packages of Bangkok
If you can invest more money then you will have tour packages of around Rs.36,000 per person. There are even cheaper packages in Bangkok. But since my friends went to see only two places, they took a three day cheap trip for that. One day to reach Bangkok and getting familiar with the nearby places. The second day was invested to visit these two important places- a) Wat Kalayanamitr and b) Pak Khlong Talat. The very next day, they took a flight back home. They took a flight on Saturday morning and came back to India by Monday afternoon. If you really have a packed up schedule or you do not have that much money to spend, then you can try this. If you have some more time and money to spend then you can go for 5day package tour in Bangkok.


Wat Kalayanamitr
Before discussing on this place I would like to show few pictures that my friends took from the tourist bus.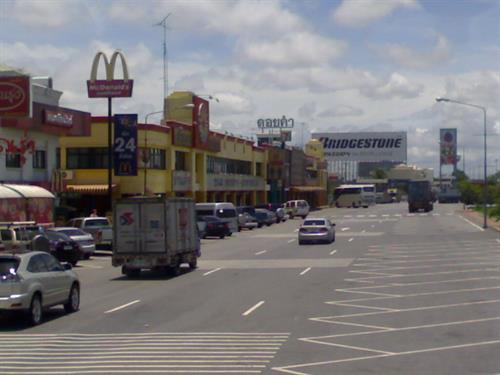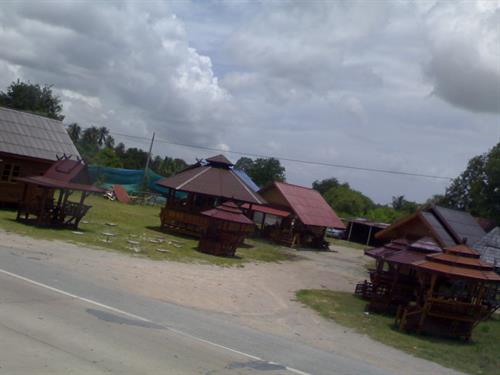 Wat Kalayanamitr is also known as Wat Kanlayanamit. This is basically a Buddhist temple. It falls in the Thonburi district of Thailand. It was established around 300 years back by Chaophraya Nikonbodin, who was a minister in the king's court. Thailand people worship Phra Phuttha Trai Rattana Nayok in this Wat Kanlayanamit. The Thai guide that my friends hired over there confirmed that Wat Kalayanamitr is the only place in Thailand where one of statues of Gautama Budhha is in a special seated position. The specialty of this seated position is that the left hand on the left knee is facing downwards while the right hand on the right knee is facing upwards. You can see the fresco paintings here and there depicting the livelihood of the Thai people at that time when this temple was built.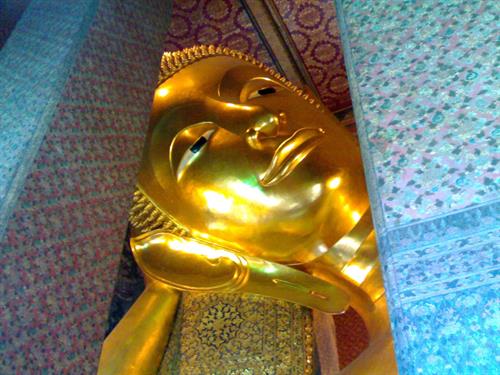 After the temple of Wat Kalayanamitr, my friends were led to exit of the temple and into the passageway of the dockyard. The passage is made of cement and slides down into the river Rattanakosin with the help of few shackles. You get yachts and cruises and boats for crossing this river.

These boats or cruises basically show you around the river and also take you to what is called Pak Khlong Talat. Pak Khlong Talat is a market selling flowers and groceries. You get all different sorts vegetables in that market. But let me warn you about one thing. The vegetables are very costly over there. Especially if they see someone from other country or someone who is not native to their place then they will charge you high prices. So don't fall for that. You will get the same product at a much lesser price from the street shops in Thailand. Let me discuss what you can buy from Thailand as souvenir from Thailand.


Laughing Buddhas
Key rings with pictures of Thai artwork
Nice bracelets, in fact if you have a sister at home, then you can buy silver bracelet for her. Silver bracelets are cheaper in Thailand than in India
Showpieces which depict the artwork of Thailand.


These will come within your budget and would be very appreciable to your near and dear ones.

After you have a boat ride of the river Rattanakosin, you will be able to have lunch in any restaurant at the bank of the river. There are few such restaurants and some of them are even Indian. You will have all kinds of north Indian dishes in the restaurant.

Come back to the hotel, take rest for the evening and have dinner over there. Next morning you got to catch the flight back to India. You will have the flight from the same Suvarnabhumi airport.


Final words
Today touring some of the foreign countries have become much more cheaper than touring Indian states. Bangkok trip and more specifically, a trip to Wat Kalayanamitr and Pak Khlong Talat on the river Rattanakosin are one of them. One little tip I would like to give you before I end my discussion. If you plan to go to these places, then try to get the air ticket booked before at least 4-5 months of your journey. That way, it will cost you much lesser.