Review of The Spring Hotel, Chennai

I recently stayed in The Spring Hotel in Chennai, near the US Consulate in Nungampakkam. Read this review to learn more about my experience at The Spring Hotel during my US Visa interviews in Chennai.


I'm not sure what exactly is meant by a "design hotel", but The Spring Hotel, which claims "first and only design hotel" in south India, disappointed me. Agreed, this is not a leisure hotel where you can feel home with all sorts of comforts but I am not referring to such leisure amenities. Before I list out of my complaints about this hotel, let me mention a few good things about it.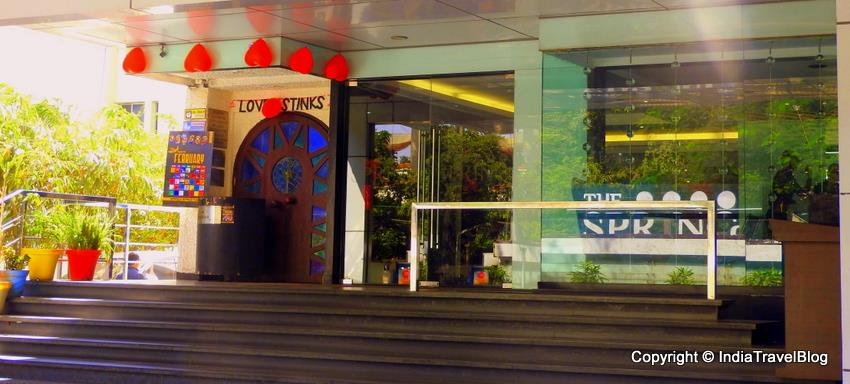 Entrance of Spring Hotel

Location:

The Spring Hotel is located along the busy Kodampakkam High Road, very close to US Visa Application Centre and US Consulate, Chennai. If you are visiting Chennai for US Visa processing, this is an excellent location since the hotel is midway between the Visa Application Centre (where you have to go for biometric fingerprint) and US Consulate (for the visa interview). The Visa Application Centre is located at 600 metres and consulate is about 300 metres from the hotel. During my visit to Chennai for my US visa interviews, I stayed here and was able to comfortably walk to both the interview locations from this hotel.


A complete view of Spring hotel

Since this is conveniently located along the Kodampakkam High Road, it is easy to access and locate from anywhere in the city and any time of day/night. Most cab drivers will drop you exactly in front of the hotel without roaming around looking for the place. I went to several places from the hotel for sight seeing and it was quite easy to give directions to get back to the place - ask for Gemini Flyover or US Consulate. Everyone knows those places and it is easy to locate the hotel from there.

Free breakfast:

They provide free breakfast and includes pretty good variety of choices including Idly, Dosa, Chutneys, Bread, Butter, Jam, Serials, Fruits, Tea, Milk, Juices, Eggs etc. I liked the taste of all the items I tried. They even made an egg omelette on my request.

They have no restaurant other than a dance bar, a Chinese restaurant (Mainland China) and a Grill house operated by private parties. They were really expensive. A buffet lunch or dinner in the Grill costs more than Rs 600/-. The Chinese restaurant was also very expensive with more than Rs 300/- for an average dish. A decent lunch or dinner would cost you a lot of money here. It's okay for a one time meal or if your company pays for it. But if you are here for a few days, you will need to find another budget restaurant nearby for your regular meals.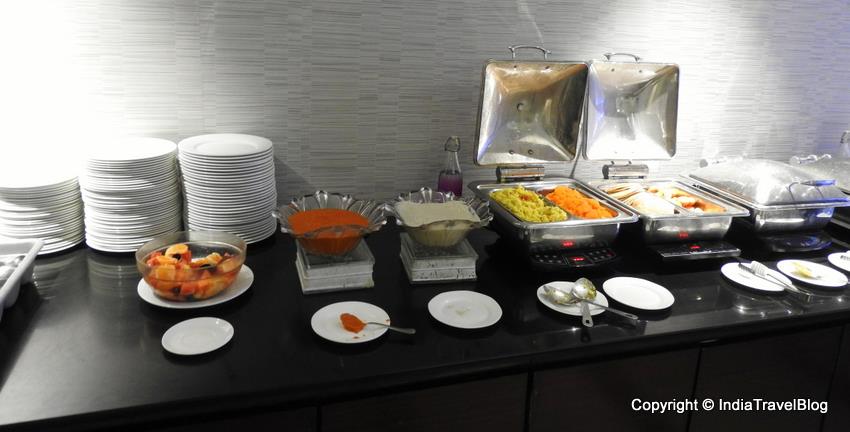 Breakfast at Spring hotel, Chennai

I stayed in The Spring Hotel for a few days since I had to do my fingerprints on a Sunday, then wait for 2 days for the visa interview and wait another day for collecting my visa/passport. I had my meals in the following adjacent restaurants:

1. Una Mas Mexican Grill (excellent food, expensive)

2. Anjappar non-veg restaurant - tasty non-veg food


Why am I unhappy with the hotel?

I was disappointed with the Spring Hotel for a few reasons:

A dancing chair:The revolving chair that was in the room require quite a bit of balance to sit on it. On the first attempt, I failed to balance correctly and I almost fell down. But I learnt how to use it in a few minutes and I was pretty comfortable with it on the second day onwards. However, on the third day, I requested for another chair and they happily replaced it for me.

Plug points: They claim to be a business hotel but none of the plug points have the US plug sockets. My laptop charger and camera charger - both are from US and it wouldn't fit into those plugs. Luckily, I had a universal charger with me and I was able to manage with it even though I could charge only one device at a time.

3 out of 5 plugs in the room won't work: They just don't work. The 4th one, which was used for the TV would work but only when it wants. That helped me avoid wasting my time in front of the TV and so I chose to use that free time to write this review!

On the second day, I called for support. The electrician arrived in half an hour. His magic touch solved the problems with the plug points. He went back saying everything is working and he was right! All he did was banging on one of the plugs and poking a pencil through another plug to slide/move the internal covering inside the plug when using the 2-pin plugs. (Those plugs have a safety feature that will allow the plug to work only if you use a 3-pin plug or use a pencil/like thing to cheat the plug when using 2-pin plugs.)

They have 2 adjustable bed lamps in the room and only one of them work. I really didn't care for it anyway.

Shower partition: half of the partition was missing. I could see the screw holes on the wall, so I was sure the full partition was there at some point and it was later removed or broken. They didn't care to replace it. When I take a shower, the water will spread all over the dry area of the bathroom and make a big mess.

Switches for bathroom lights won't work! But luckily, all the lights in the bathroom were in the ON position and they remain ON all the time. The electrician later showed me that the switches for the bathroom lights are hiding behind the TV and I just had to slide my hands behind the TV to find them!

In all other hotels I have stayed, as soon as you enter the room, you have to insert the access card (room key) to the specific card holder, otherwise all the lights will turn off in a minute. This would be useful when you leave the room to turn off all lights automatically. In my room in The Spring Hotel, there was no need to insert the access card to the card holder. The lights will remain ON if the switches are ON. So, every time when I leave the room, I had to manually switch off all lights/TV etc, which is something I do in my home every time. So, it sort of helped me feel home :-)

The bed was comfortable but was a bit shaky. When you turn around in the bed, it makes a quirky sound.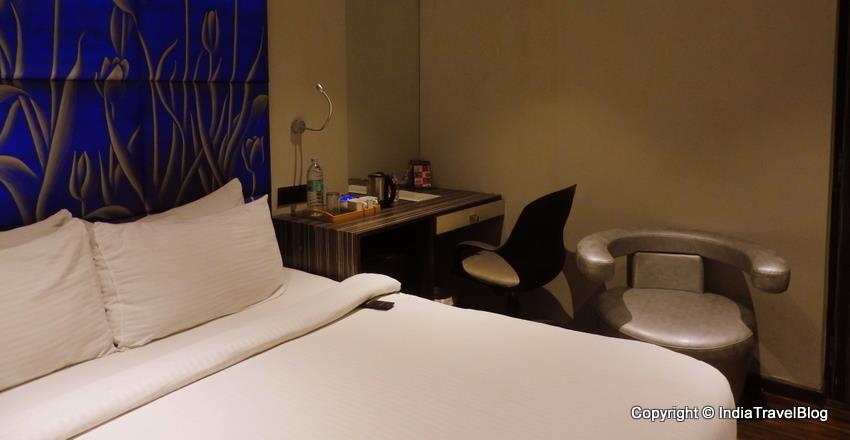 The room which I stayed in Spring Hotel

And last but the least, I was very unhappy with the receptionist. The lady never had any smile on her face. And she has no knowledge about the city. I asked her if she knows any places of attractions I could visit and she said she has no clue. When I insisted I need to find some information, she went inside and came back with a staff who helped me. It is quite natural that the receptionist in the hotels may not have local knowledge but what made me complain is the way she responded as if it is not her job to guide me. None of the other front desk staff I met in the remaining days was really friendly.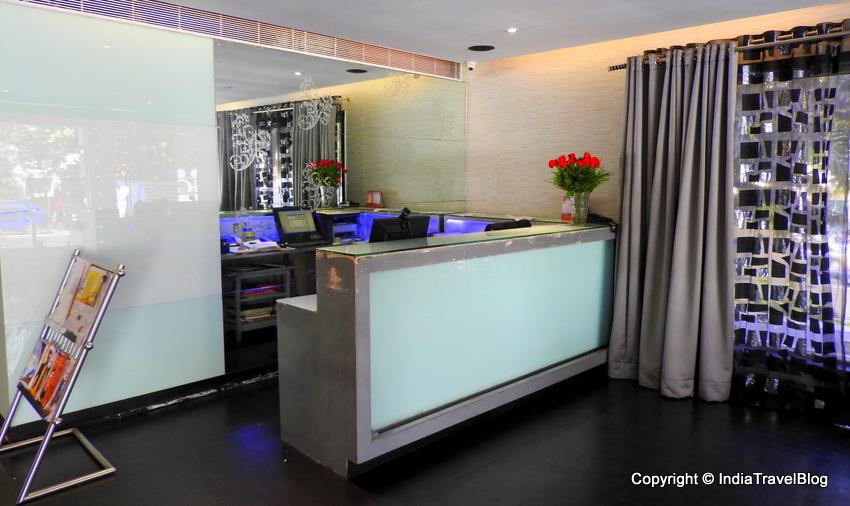 The reception of Spring hotel
My hotel booking was for 2 days but I had to extend for another day. My checkout time was 12 pm based on my arrival in the hotel. They didn't even wait for the 12 pm. At 11:45 pm, they called me and reminded me about the checkout. It was frustrating to get a hotel calling me to remind me about getting out of there. I told them my company will extend the booking for another day. After 30 minutes, they called me again and asked me to come and renew the booking. I promised I will do it shortly but couldn't it until I got the 3rd reminder after a few more minutes. I really got frustrated this every 30-minute reminder to renew the booking or else face extra day charges.


Overall review of The Spring Hotel

Many of the complaints I mentioned are small issues. If you are here just for an overnight stay, you may not even bother about any of these. Probably, if I had reported the plug issues or chair problem, they would have fixed or replaced them for me. If you are coming for business in this area, this is an average quality budget hotel in a convenient location. Good free breakfast and convenient location are the primary advantages.