Jim Corbett National Park Wildlife Adventure Tour

Jim Corbett National Park in the Nainital district of Uttarakhand is the perfect getaway to enjoy magical landscape and watching tigers in their natural habitat. Here we are with Corbett National park travel guide and beautiful pictures of Corbett National park.


Corbett National Park is part of Project Tiger, a wildlife protection initiative for protecting and conserving tiger population in the country. If you are a nature lover then Jim Corbett is the perfect destination for you as you can admire the beautiful landscape, rich flora fauna and can see the animals and birds in their natural habitat.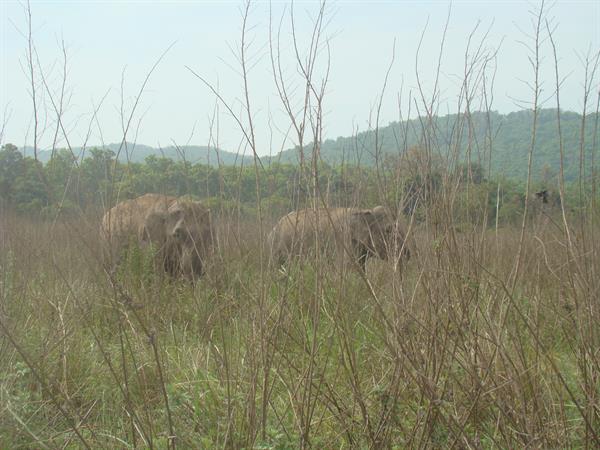 About Jim Corbett National Park

Jim Corbett National Park was established in the year 1936 as Hailey National Park to protect the endangered Bengal tiger. It the first place where Project Tiger was launched in 1973. It is an ecotourism destination contains 488 different species of plants and a diverse variety of fauna. It is spread in the area of 520 square kilometers. Corbett National Park is a paradise for bird watchers as it is a home of more than 650 species of residents and migratory birds. Corbett National Park is divided into five tourist zones where visitors can go for wildlife safari and watch the animals in their natural habitat.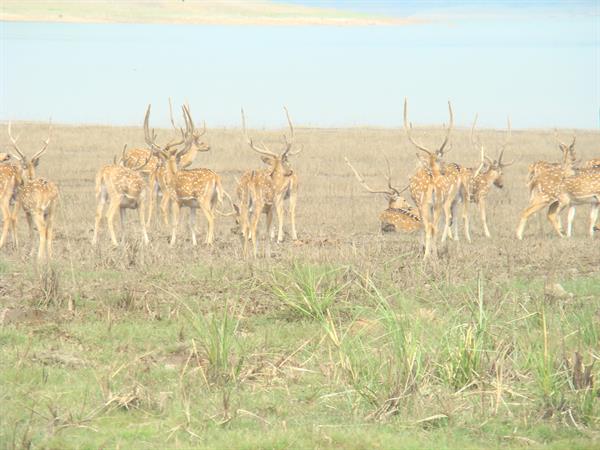 Bijrani Safari Zone is very popular tourist zone because of its beautiful open grasslands and rich flora fauna. It is located at a suitable distance from Ramnagar which makes it most convenient zone for tourist to visit as most of the resorts situated in Ramnagar near Bijrani Safari Zone.

Jhirna Safari Zone is also one of the important tourist zones in the Jim Corbett National park located at 16 km from Ramnagar city.It is the only zone which remains open for tourist round the year.

Dhela Safari Zone is a new eco-tourism zone opened in November 2014. Spread in the area of 521 sq km Dhela zone is the house of the endangered tigers, bears, elephants and leopards. It located at an approximate distance of 13 Km from Ramnagar City.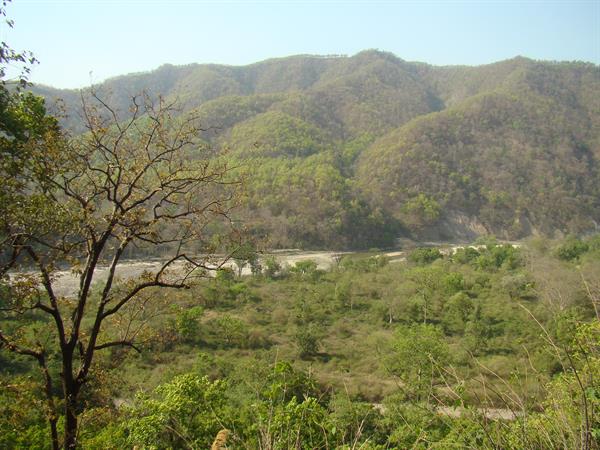 Dhikala Zone is largest and most popular tourist zone in Corbett. Situated 18 km away from Ramnagar city is the perfect location for the night stay for the hardcore wildlife lovers. It is a highly recommendable safari zone where one can easily find tigers, wild elephants, chital, hog deer and numerous grassland bird species and raptors.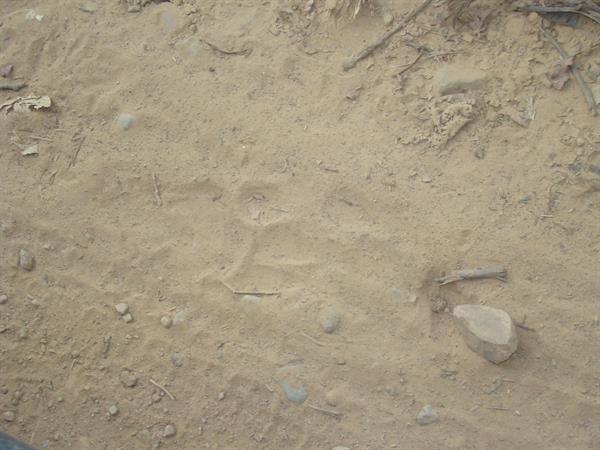 Durga Devi Zone is located 28 Kms from Ramnagar on the north-eastern boundary of the Jim Corbett National Park. One can witness the amazing wildlife beauty of the park in this zone. It is the best zone for Elephant safari lovers. One can spot are some rare species such as the gray-headed fishing eagle, crested laughing thrush, long-tailed broadbill, little forktail, and bar-tailed tree creeper.


Best time to visit Corbett National Park

One can visit Corbett National Park throughout the year as per its zones. Some zones like Jhirna Safari Zone, Sitabani or Sonanadi Zone can be visited in any month of the year. Dhikala Zone and Durgadevi Zone can be visited between 15th November till 15th June whereas Bijrani Zone remains open only from 1st October to 30th June. The park remains closed during monsoon season because the roads inside the park get washed away due to heavy rain.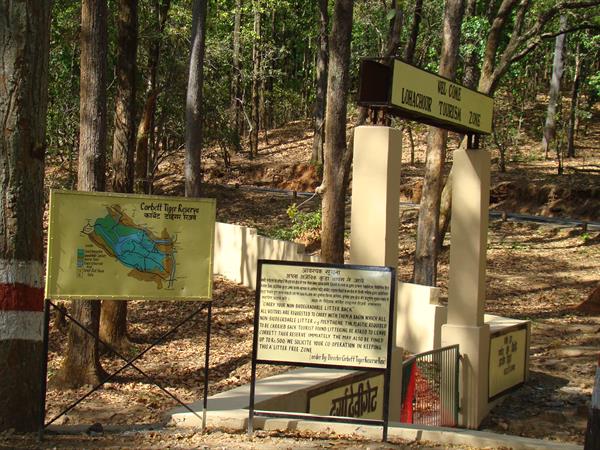 How to reach Corbett National Park

Corbett National Park is just 260 Kms from the National Capital Delhi which makes it a perfect weekend destination for Delhiites. But people from across India and world can reach the park very easily as it is well connected by road, rail, and air transport services.

Ramnagar is the nearest to town to Corbett National Park which is well connected via road with many cities such as Delhi, Lucknow, Nainital, Ranikhet, Haridwar and Dehradun. One can also use rail transport to reach the park, the closest railway station to Corbett National Park is Ramnagar, which is just 12 kms from the Park. Right now there are no air services are available to reach the park, one can visit the Delhi Airport than higher the taxi from there to reach the Park.


Places to See In Corbett National Park

There are many places to see in and around the corbett national park. Some of them must visits are as follows.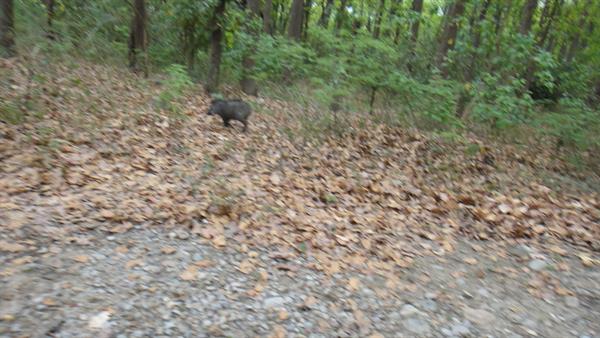 Dhikala Tourism Zone is the most popular tourist destination in Jim Corbett National Park. It is situated approximately at a distance of 35 km from Dhangarhi Gate. You can admire the beauty of nature and wildlife here the most. It is the favorite place of hardcore wild lifer that permits night to stay in the lap of nature.

Sitabani Forest Reserve is not the part of Corbett Park but a must have visited. Located at an approximate distance of 10 km from Ramnagar is a paradise for bird watchers and provide good chances to witness the wildlife including tigers, leopard, wild boars, barking deer, elephant and king cobra. This place also associated with the epic Ramayana, it is said that Sitabani is the place where Goddess Sita spent her days of expulsion.




Corbett Waterfall are at a distance of approx 25 km from Ramnagar City. It is the best picnic spot for the visitors offer a picturistic view and clean water. Tourists can enjoy swimming in the streams here.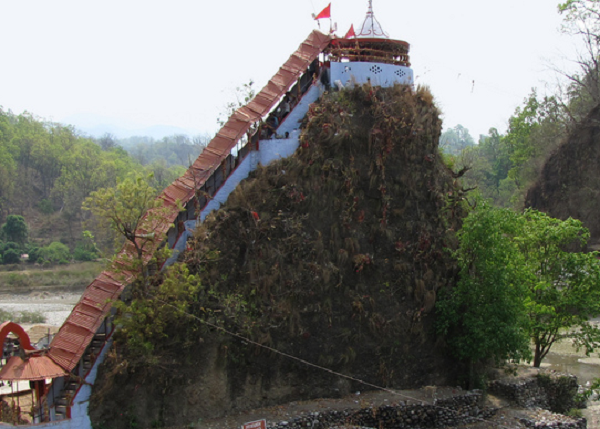 Garjia Devi Temple is located in Garjia village at an approximate distance of 14 km from Ramnagar city on the way to Ranikhet. Temple is in a form of large rock placed in the mid of river Kosi. Dedicated to Garjia Devi is must have visited for newlywed couples. Thousands of devotees from across the country come to visit the Garjia Devi Temple.

Dhangarhi Museum or Jim Corbett Museum is situated at Dhangarhi gate just 20 km away from Ramnagar railway station. The museum is dedicated to Mr. Jim Corbett. You can see the skeleton of the several animals like tigers and elephants in the glass boxes. It depicts the information about the land topography and wildlife species of the park.

Kosi River forms the eastern boundary of the Park. Though it does not enter the National Park but you can see many wild animals from the park come to the river for drinking water especially during dry season. It is a great place to sit and have a sip of your favorite drink or even to read your favorite book.


Where to stay at Corbett National Park

There are lots of budget and luxury accommodation available in and around the corbett park, you can choose any of them according to your budget and choice. There is some budget accommodation option also available inside the park like Bijrani Forest Rest House, Gairal Forest House, Dhikala Forest House to enjoy your stay in the mother nature's lap.