Weekend trip to Masinagudi near Ooty

Masiangudi is near to Ooty hillstation. Read the travelogue to experience the visit to Masinagudi in the Mudumalai Sanctuary.


The Journey

Our trip to Masinagudi located around 250 kms from Bangalore just beyond Mudumalai Sanctuary started on a cool Saturday morning just after rains began in the city. A friend had suggested us to book in De Rock Jungle Living (www.de-rock.com) instead of Jungle Lodges as the former is less crowded and closer to nature.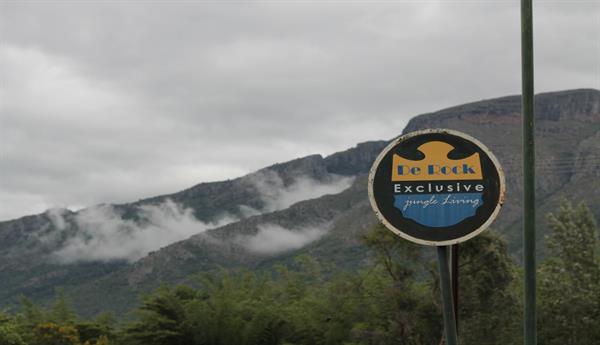 We started around 6 am and drove in two cars towards Mysore as the resort is located in the foothills of Ooty and we had to drive through Bandipur and Mudumalai sanctuaries and get to the resort before lunch. As traffic was minimal early in the morning we travelled more than 100 kms without much trouble and stopped at Kamat's for a scrumptious breakfast. Fortified we started our journey again and reached gates of Bandipur early afternoon. Though we looked around eagerly for a glimpse of large animals the only animals that greeted us were monkeys and deer. We reached our final destination around 3 pm and were asked to leave our cars at a parking lot a little distance from the main resort that was located in the midst of the jungle.


Hop into the jeep for a jungle trip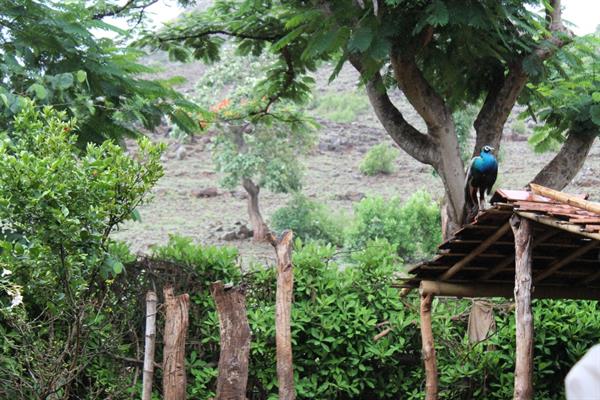 While we waited for our jeeps to arrive we were delighted to see a few colourful birds and a beautiful peacock enjoying the light drizzle of rain. After a short bone jarring jeep ride we reached the resort and were asked to come at the earliest as lunch time was almost over. After a light lunch we started exploring the resort which has rabbits, dogs and other pets to amuse children. It has a huge playground with swings and a farm house with barking deer next to it. Before we realised night was upon us and we were called for dinner and to enjoy bonfire next to the dining area.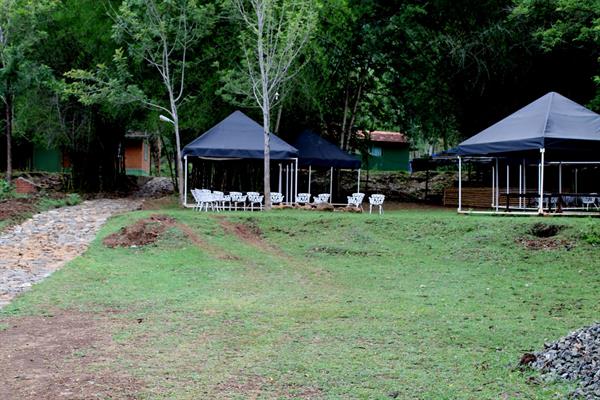 As the place was a little crowded we started walking back to our cottage after dinner little realizing the adventure that was in store. As we chatted away on the veranda enjoying the cool air we suddenly heard loud trumpeting of elephants and yells of people near the bonfire which was a little distance away.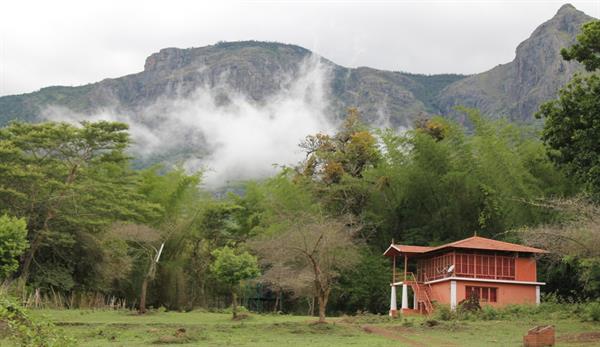 Before we could collect our wits all the lights around the resort were shut off and it became pitch dark. Just then we heard the deer call out in panic from the nearby farm and remembered that our resort manager had mentioned a leopard kill a couple of days ago. We ran inside our cottages and waited with bated breath half expecting a bunch of marauding elephants to come dashing through the walls. Thankfully nothing as dramatic as that happened and the night was spent without further disturbance.


Fishing by a brook
Next morning they took us to a beautiful stream nearby for fishing and we had a great time wading through the water to a small stone outcropping in the middle and click pictures.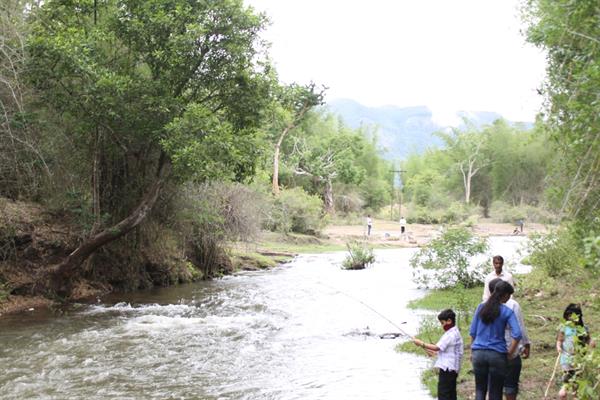 After a fruitful afternoon exploring the jungles close to the resort we started back post lunch. The drive through the sanctuaries was a little more exciting this time as we saw several elephants grazing around. The fun part was a wild buffalo that jumped across the road in three mighty leaps and disappeared into the jungle, nearly landing on a car in the process. All the cars after that nearly froze for a few minutes expecting a herd of buffalos to speed past as it was late evening when animals usually head home but there was utter silence so we all drove out in a hurry and headed home.