Best Tourist Places in Uttar Pradesh - Tourism in Uttar Pradesh

Uttar Pradesh, the heartland of India is credited with historical places and archaeological monuments. Read this travel article to know about Best Tourist Places in Uttar Pradesh


Credited with the loveliest archaeological monuments and historical places, the state of Uttar Pradesh is drenched in colors, style, cultural legacy, laden with a huge number of tourist places, fragrant with the Nawabi Cuisine, and is echoing with the terms of Awadhi and Urdu. Uttar Pradesh has been the center of every crucial activity in the history of India. Be it the freedom movement, the art and architecture advancement, British or Mughal Rule, the State of Uttar Pradesh has been an important part of the same. This has led to the intermingling of culture and lifestyle which has made Uttar Pradesh this much rich in its heritage.

We have brought the list of the Best Tourist Places in Uttar Pradesh and have thus made an effort to bring the best elements of the state to all our readers.

Agra

It goes without saying that the place is nevertheless the best tourist destination in the state as it is home to one of the 7 wonders of the modern world – The Taj Mahal. The white marble building is a manifestation of true love and art in its best form. Visited by thousands of tourists on every single day, the place is the very first thing every single visitor should visit on Day 1 in Uttar Pradesh.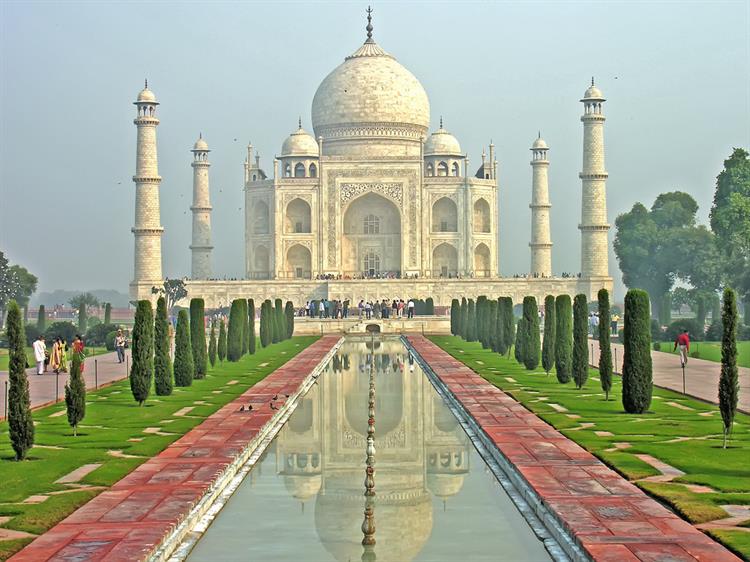 Image Credits: Dennis Jarvis


Places to visit in Agra, Uttar Pradesh


Agra Fort


Fatehpur Sikri


Tomb of Itmad-Ud-Daulah


Mehtab Bagh


Sheesh Mahal


Shah Burj


Jama Masjid


Guru ka Tal


Anguri Bagh

and few more places like the Maryamuzzamani Palace, Dayal Bagh, Birbal Bhawan, Wildlife SOS, Khas Mahal, Panch Mahal, Sikandra Fort and Agra Art Gallery.


Varanasi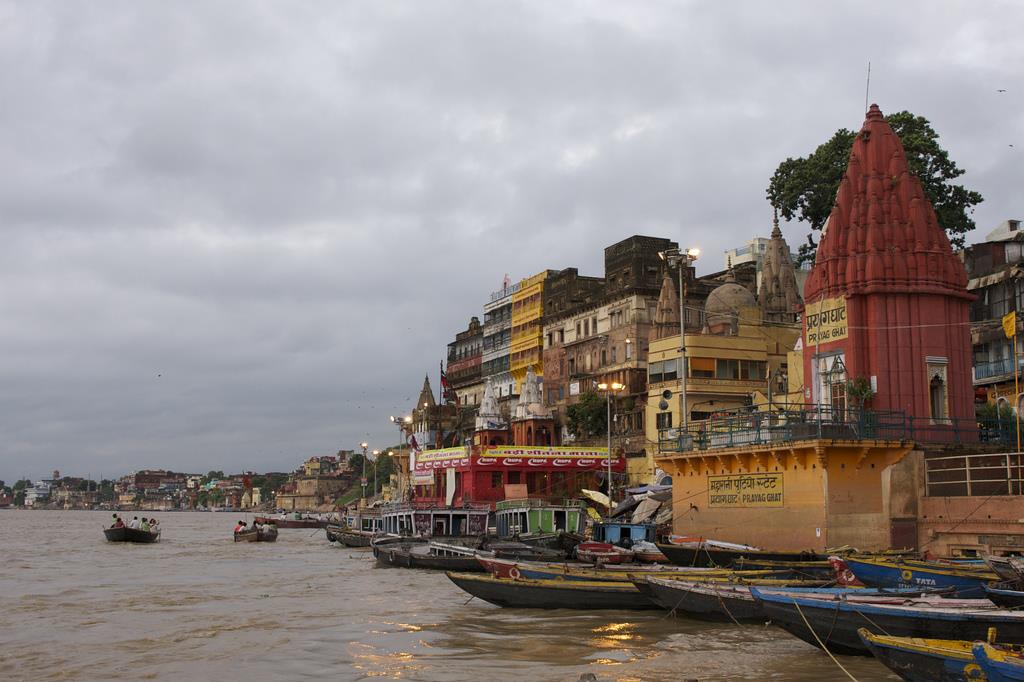 Image Credits: Alexandre Andre

Famous by the name of Banaras and known by its Banarasi Silk and Silk Sarees, the place has some of the finest temples and educational institutions in the nation.


Famous for the ghats and temples in Uttar Pradesh, one should visit
Ganga River


Dasasamedh Ghat


Ghats of Banaras


Assi Ghat


Sarnath


Dhamek Stupa


Manikarnika Ghat


New Vishwanath Temple


Archaeological Museum


and many more tourist places to visit like the Monkey Temple, Tulsi Manas Temple, Kedar Ghat, Ashoka Pillar, Bharat Mata Temple, Ramnagar Fort, Bharat Kala Bhawan, Harishchandra Ghat, and Chunar Fort that promote tourism in Uttar Pradesh.


Lucknow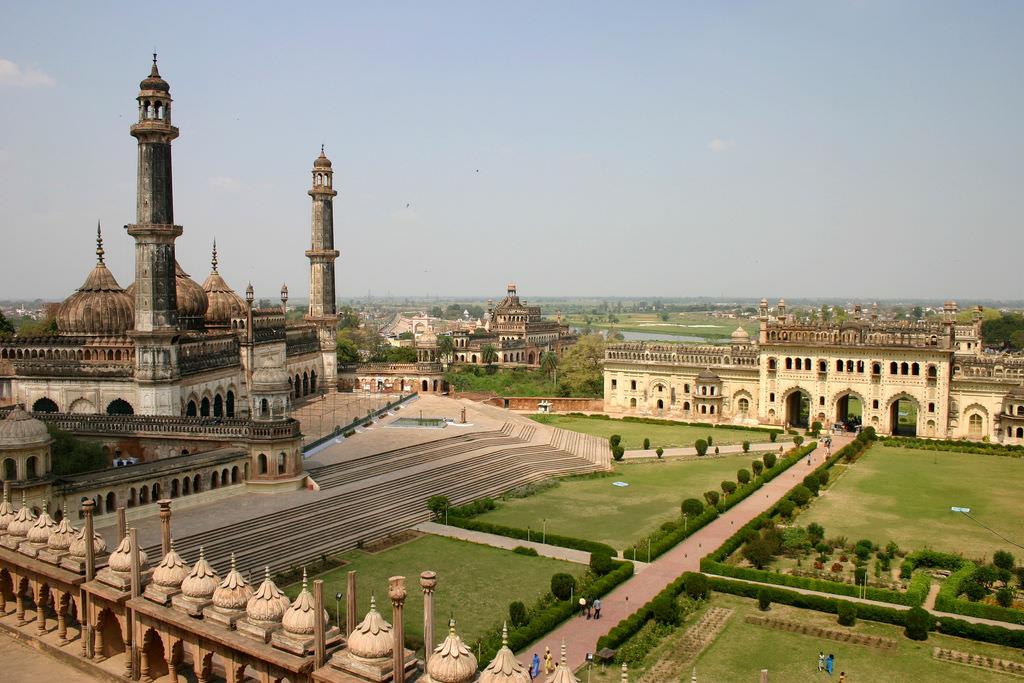 Image Credits: Tushar Dayal

Lucknow is called as the 'City of Nawabs'. It is famous for its Lakhnawi Kurta/Kurti, Lakhnawi Chicken, embroidered fabrics, exquisite jewelry and heavily decorated bags etc. Once upon a time, the place used to be the center of Kothas the place is rich in art and culture.


There are more attractions in Lucknow, Uttar Pradesh like
British Residency


Hazratganj


Bara Imambara


Rumi Darwaza


Lucknow Zoo


Chowk


Chhot Imambara


Aminabad


Dr. Ambedkar Park


Vidhan Sabha Bhawan Council House


and more places like the Moti Mahal, Constantia House, Kukrail Forest Reserve, Shah Najaf Imambara, Dilkusha Kothi Palace, Husainabad Clock Tower, Parijaat Tree, Chakra Teerth Temple, Begum Hazrat Mahal Park, Juma Masjid and Gautam Budhha Park.


Mathura and Vrindavan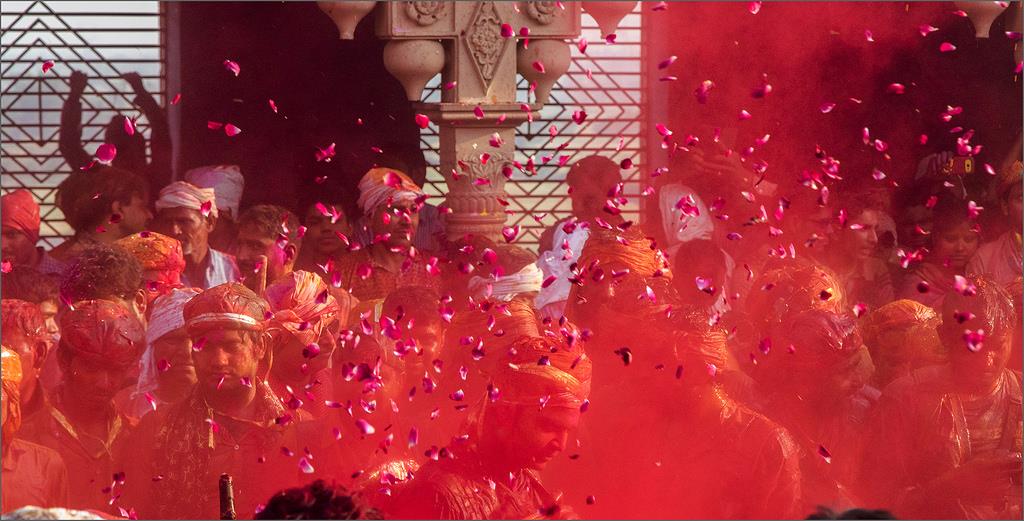 Image Credits: Vadivelu TT

Famous for the Holi festival, the lavish temples of Radha-Krishna and the appetizing cuisine, the land of Maakhan and Makhan Chor – Mathura is one of the most famous tourist places in Uttar Pradesh.


While in Mathura, Uttar Pradesh there are places you should not miss like


Sri Krishna Janmasthan


Krishna Janma Bhoomi Mandir


Govardhan Hill


Sri Krishna Janmabhoomi Temple Complex


Vishram Ghat


Radha Kund


Dwarkadhish Temple


Sri Radhavallabh Vrindavan Temple


Kusum Sarovar


and there are many more places to visit like the Rangji Temple, Gopishwar Mahadev Temple, Krishna Balram Mandir, Govt. Museum, Kokilavan Dham, Gokulnanda Temple, Bhuteshwar Mahadev Temple, Mirabai Temple, Mansi Ganga Tank, Barsana Shri Radha Rani Temple, and Kans Quila.


While touring Vrindavan,Uttar Pradesh you can also visit
ISKCON Temple


Seva Kunj and Nidhuban


Shyama Shyam Dham


Banke Bihari Temple


Kesi Ghat


Madan Mohan Temple


Radha Damodar Temple


Pagal Baba Temple


and few more places like the Govinda Dev Ji, The Sacred lake Kusum Sarovar, Sri Vrinda Kund, Sneh Bihari Temple and Shree Radha Ras Bihari Ashta Sakhi Temple.


Allahabad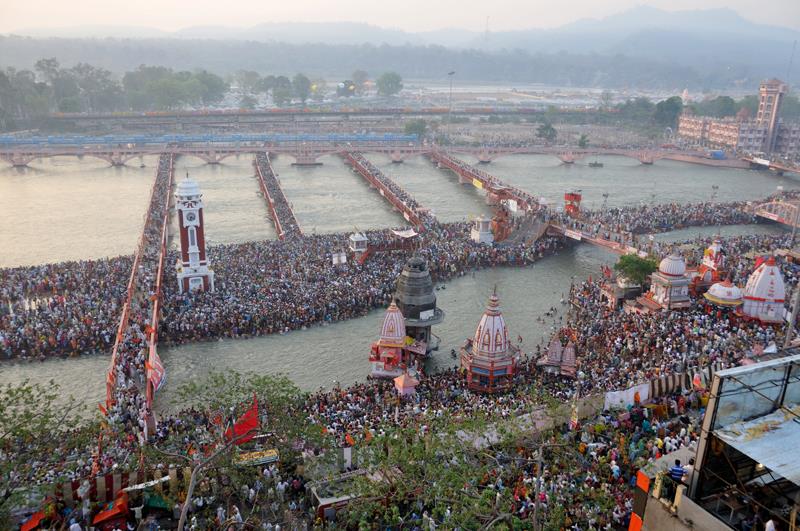 Image Source: Wikipedia

Allahabad is the center of Hinduism and was once known as Prayag. The world famous Kumbh Mela is also held here after every 12 years. Allahabad is located at the Sangam of Ganaga, Saraswati and Yamuna.


The best places to visit around Allahabad, Uttar Pradesh are
Khusro Bagh


Allahabad Fort


Triveni Sangam


Allahabad Museum


Anand Bhawan


Patalpuri Temple and Akshaya Vat


Hanuman Mandir


and few more places like Chandrashekhar Azaad Park, Alopi Devi Mandir, Undying Banyan Tree and Jawahar Planetarium.


Kanpur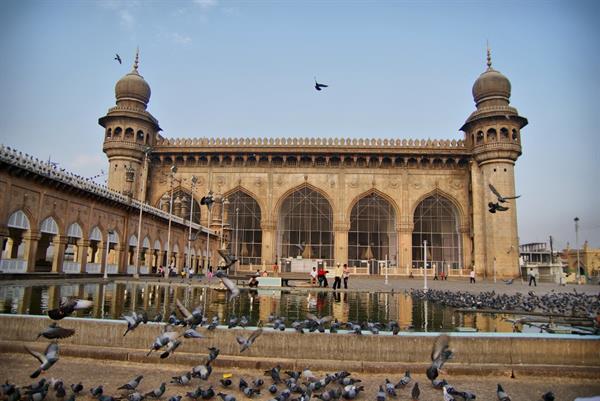 Image Credit: Pranav

Famous as the Manchester of India, Kanpur is the largest city in Uttar Pradesh. It is the commercial capital of Uttar Pradesh.


Most popular tourist places in Kanpur, Uttar Pradesh are
Jajmau


Jain Glass Temple


Bithoor


Kanpur Gardens


Boodha Bargad


Allen Forest Zoo


Shri Radhakrishna Temple


Agricultural Gardens


Mecca Masjid


Moti Jheel is another place of tourism in Uttar Pradesh especially if you have children.


Ayodhya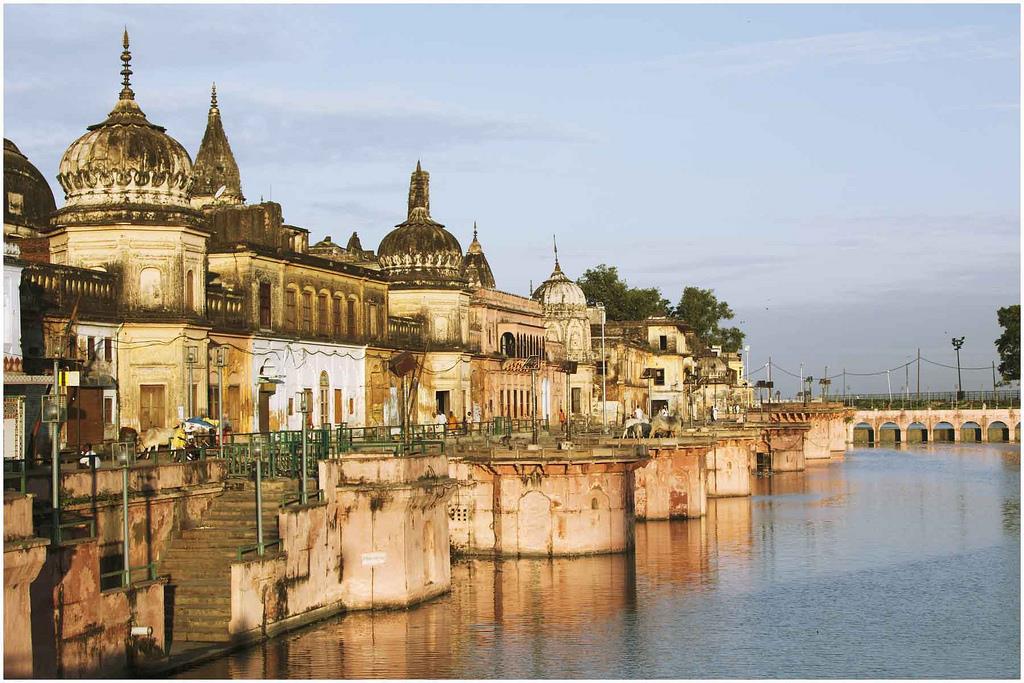 Image Credit: Ramnath Bhat

The birthplace of Lord Rama and the witness of one of the most crucial event Ramayana; the city of Mathura is another must visit place in Uttar Pradesh.


While in Ayodhya there are few attractions that should not be missed like
Kanak Bhawan


Ramkot


Hanuman Garhi


Mausoleum of Bahu Begum


Gulab Bari


Sita ki Rasoi


Shri Maniram Das Chawani


Raja Mandir


and few more places like Ramkatha Park, Moti Mahal, Faizabad Museum, Treta Ke Thakur, and Guptar Ghat.


Jhansi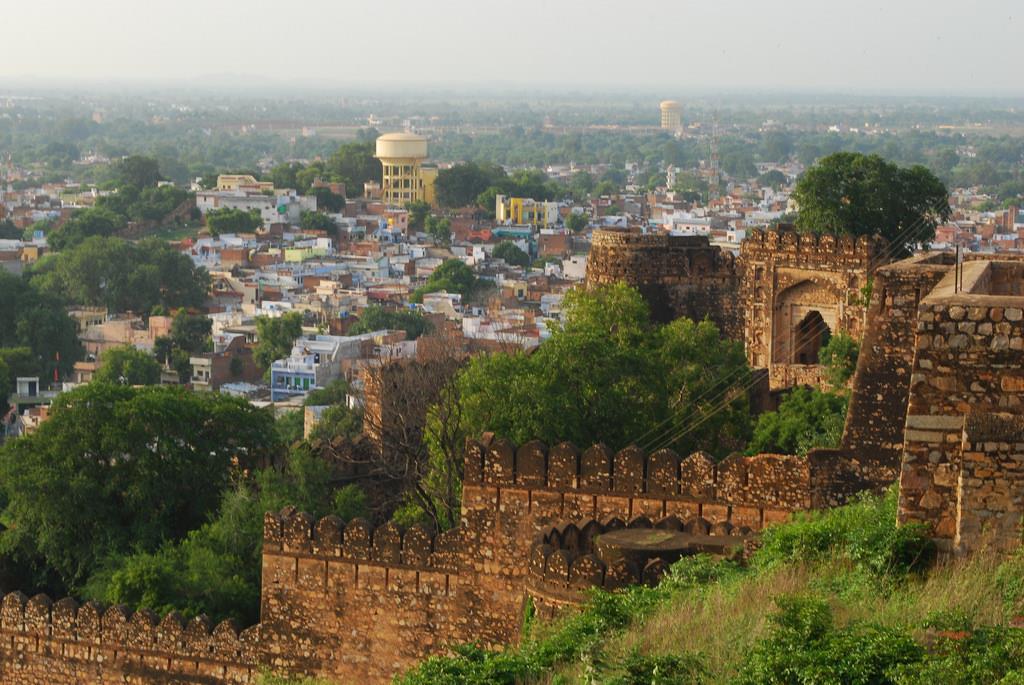 Image Credit: eopath

Famous for the valor and pride of Rani of Jhansi Lakshmibai, the land of Jhansi exudes patriotism from every particle. Jhansi is famous for the historical places and archaeological importance and is very popular among the tourists.


The best places to visit in Jhansi, Uttar Pradesh are
Rani Mahal


Chirgaon


Government Museum


Maharaja Gangadhar Rao Ki Chatri


Jhansi Fort


Parichha Dam


Ganesh Mandir


Barua Sagar


Barua Sagar Fort>/li>

Sarnath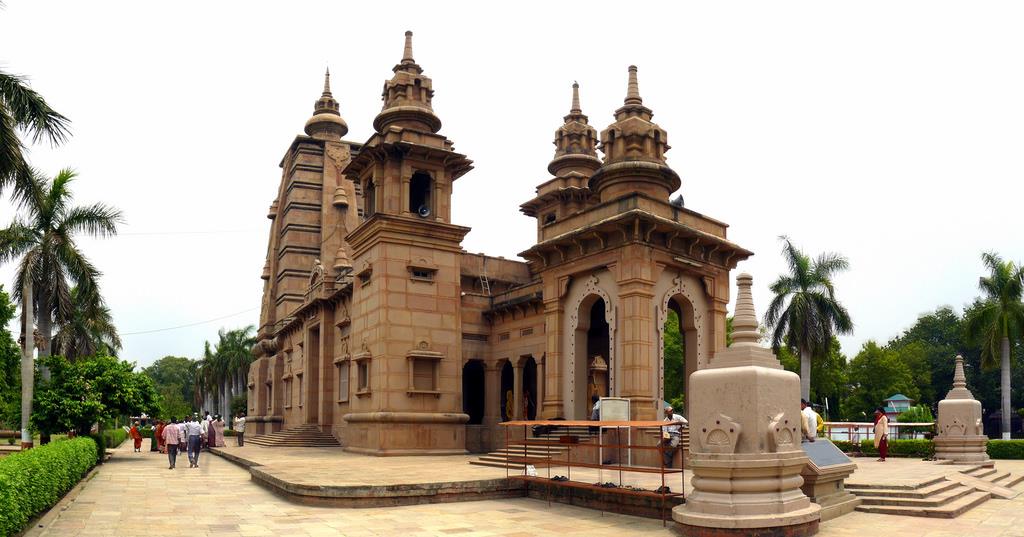 Image Credit: Kunal Mukherjee

Famous for the stupas, Sarnath is famous as the Buddhist as well as the Jain religious place. Various excavations have uncovered the rich and important history of this place.


You can visit few places like
Sarnath Museum


Thai Temple


Deer Park


Mulagandha Kuti Vihar


Chaukhandi Stupa


Tibetan Temple


Dhammek Stupa


Kushinagar and Meerut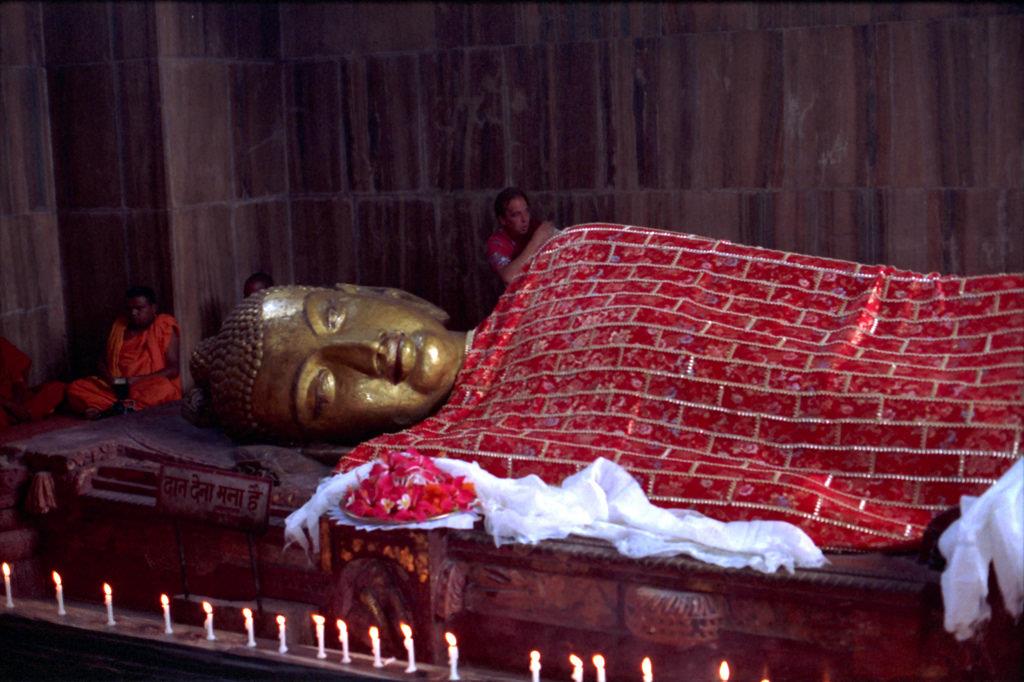 Image Credit: Wonderlane

Kushinagar, district of the eastern Uttar Pradesh, is known for its cultural heritage all over the world. It is one of the four holiest places for the Buddhists.


Kushinagar is a place of historical importance and attractive places like
Mahaparinirvana Temple


Kushinagar Museum


Ramabhar Stupa


Sun Temple


Chinese Temple


Pawanagar


Wat Thai Temple



Meerut is another place of tourist interest which must be visited by all the tourists. Owing to the various revolutionary movements which took place in Meerut, the place is important historically too.


Some of the must visit places in Meerut are
Gandhi Bagh
Augharnath Mandir
Hastinapur Wildlife Sanctuary
Pine Children Park
Mansa Devi Temple
Shahid Smarak
Abu Lane
Jain Mandir Salawa
Chandi Devi Temple