Best Tourist Places in Haryana

Have you visited Haryana, the land of Mahabharata? Read this article to know more about best tourist places in Haryana.


Haryana – The land of Mahabharata, the land of ancient civilizations, the land of Milk and Butter, the land where people are habitual of giving you a piece of their minds (just for laughs) is one of those tourist destinations in the nation which are famous for the places of historical importance. It is also believed that the epic Mahabharata was written by Rishi Vyas in Haryana. The witness of some of the most important events and incidents in the Indian history, the state of Haryana is full of lore, monuments, buildings of tourist interest and other such attractions.

We have compiled the list of the best tourist places in Haryana which should never be missed if you are on a tour in the state.

Gurgaon or Gurugram

Recently renamed as the Gurugram, the Gurgaon lies in the Delhi NCR region and is one of the fastest growing and expanding cities in the North India. The number of industries, corporate offices, start-ups, and malls in the city and nearby areas is making this area as the IT hub of the North India.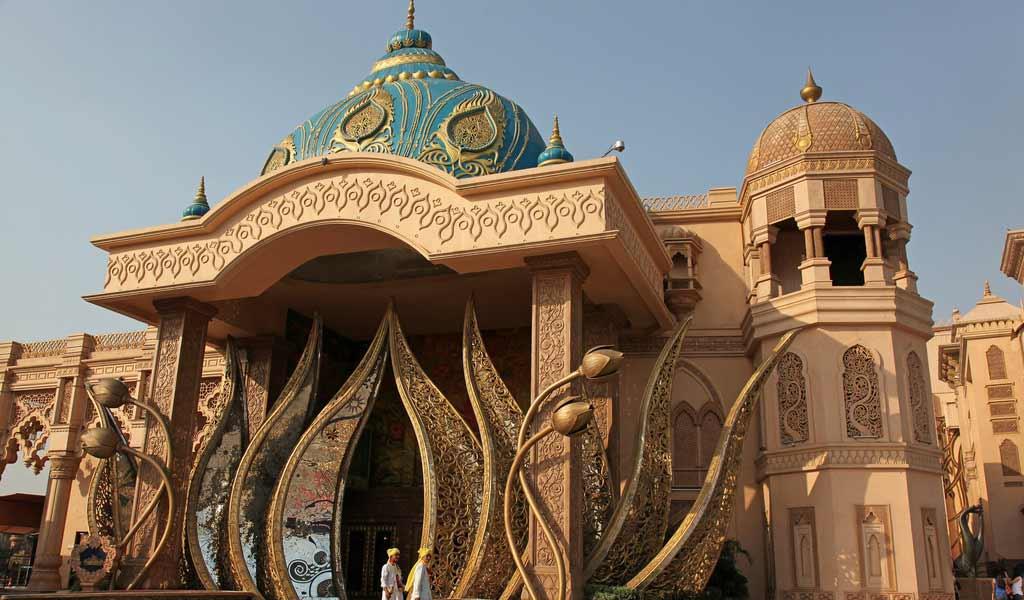 Image credits:
PROChris Brown
Here is a list of best places to visit in Gurgaon


Sheetla Mata Mandir


Cyber Hub, Ambience Mall


Kingdom of Dreams


Leisure Valley


Sai ka Aangan Temple


NeverEnuf Garden Valley


Sultanpur National Park Bird Sanctuary


Aravalli Biodiversity Park


Stellar Children's Museum


Oysters Beach Water Park


Also, you can visit exciting spots like Mall Mile, Tikki Bottom, Qutub Khan's Tomb, Fun n Food Village, Vintage Camera Museum and more.


Chandigarh

Known as the 'City Beautiful', this place is a union territory and serves as the joint capital of both Punjab and Haryana. There are a lot of places in and around Chandigarh which are popular among tourists.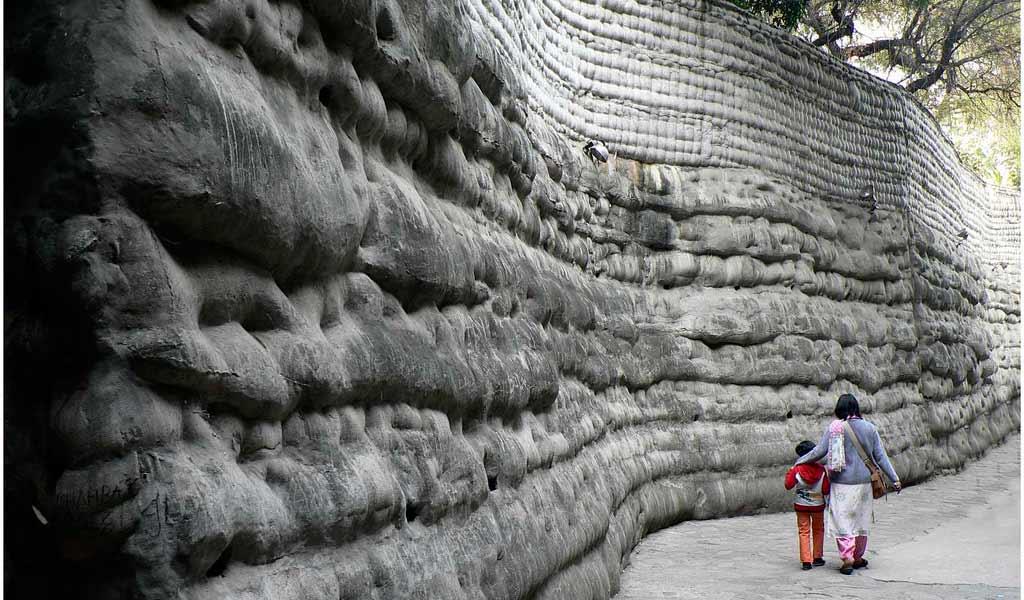 Image credits:
Ramnath Bhat
Here is a list of top destinations to visit in Chandigarh


Le Corbusier Centre


Leisure Valley


Government Museum and Art Gallery


The Rock Garden


Butterfly Park


Morni Hills


Shanti Kunj


Rose Garden


Garden of Fragrance


Chhatbir Zoo


Apart from this, there are other best tourist places in haryana such as Sarkaria Cactus Garden, Mahendra Chaudhary Zoological Park, International Dolls Museum, Terraced Garden, and Yadvinder Gardens all together makes it another excellent tourist place.


Hisar

Hisar has been a city of importance since the reign of Mughals and has been a capital at that time too. Hence, the city has retained the legacy in the form of the ancient monuments and cultural influence.


Here is the list of best place to hang around in Hisar


Agroha


Gumbad


Banavali


Barsi Gate


Kunal


Feroze Shah Palace


Jahaj Kothi


Fort Of Prithviraj


Gujri Mahal


Town Park


You can also visit other famous spots like Lat Ki Masjid, Devi Bhawan Mandir, Durgah Char Qutub and some local places too.


Kurukshetra

The famous war of Mahabharata was fought over the lands of Kurukshetra and this land is etched with the ancient stories and architectural monuments. The place has references in the Indian history dating back to 2800 BC.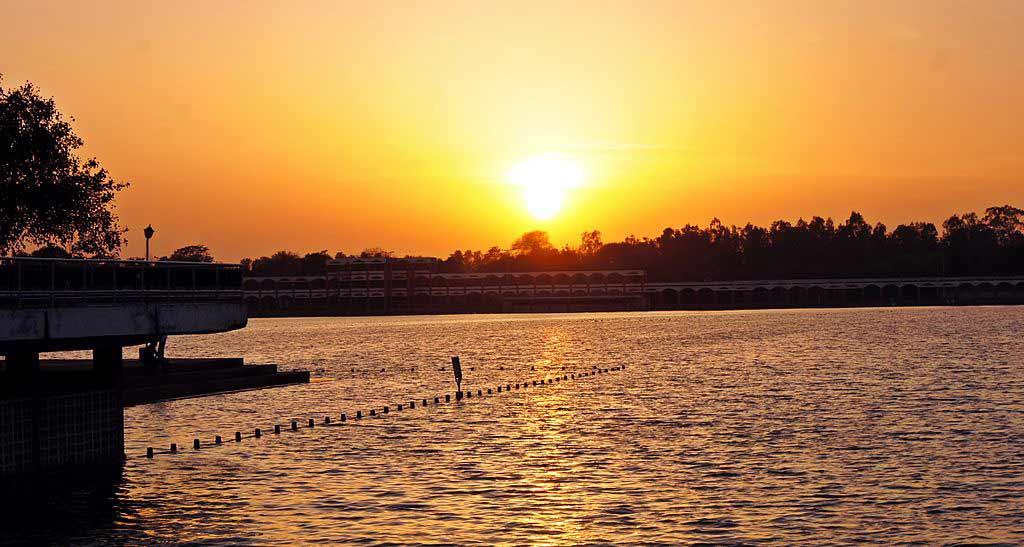 Image Credits:Wikipedia



Here is the most popular tourist places in Kurukshetra


Brahma Sarovar


Kurukshetra Panorama & Science Centre


Sannihit Sarovar


Sheikh Chilli Tomb


Bhadrakali Temple


Dharohar Haryana Museum


Kalpana Chawla Planetarium


Sri Krishna Museum


And other some tourist places such as Birla Mandir, O. P. Jindal Park, Musical Fountain, Jyotisar Birthplace of Bhagavad Gita.


Ambala

Ambala is also one of the ancient towns in the state. The archaeological researches conducted in the area clearly indicate that the place was inhabited as early as the Paleolithic Age. Presently, the place is teeming with very big marketplaces which are famous for the traditional Punjabi Attires, modern apparels, cosmetics, imitation jewelry and other such commodities. Shopping in Ambala markets is a must-do the activity.


Here is the list of topmost places to visit in Ambala


Ropar


Badshahi Bag Gurudwara


Nalagarh


Rani Ka Talab


Sis Ganj Gurudwara


Planetarium


And other tourist spots like Gurudwara Manji Sahib, Anandpur Sahib, Holy Redeemer Church, Kharga Golf Club, and Paget Park can be a good choice too.


Faridabad

Being the largest city in the State of Haryana, Faridabad is also a popular tourist spot in the state. There are a number of lakes and palaces in the city. There is also a very popular golf course in Faridabad which can be visited to spend a lovely and quite afternoon on a weekend with friends and family.


Here is the list of popular tourist places in the city


Surajkund


Shirdi Sai Baba Temple


Badkhal Lake


CITM Lake


Peacock Lake


Camp Wild


Dhauj Lake


The other places to visit are Aravalli Golf Course, Raja Nahar Singh Palace, Nepal Photography Day Tours and local markets

Narnaul

Narnaul is an emerging city, a municipal council, and headquarters of the Mahendragarh district in the Indian state of Haryana. It is famous for the temples and historical places in Haryana.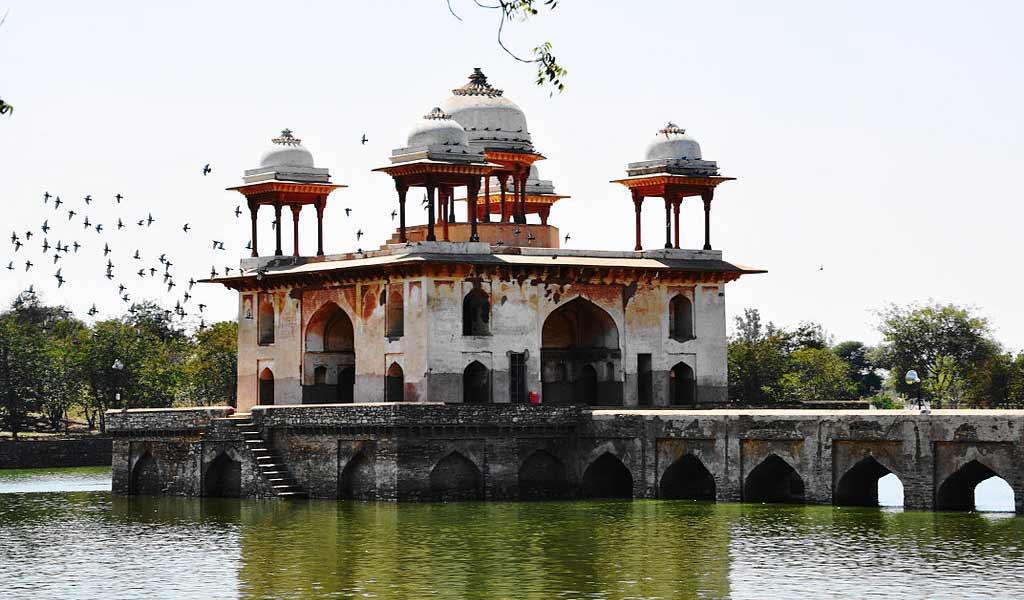 Image Credits:Wikipedia



Here is the list of some of the must visit places in the region


Chatta rai Bal Mukund Das


Chamunda Devi Mandir Temple


Khalda Wale Hanumanji


Chor Gumbad


Jal Mahal


Village Culture Safari at Narnaul


Ibrahim Khan Sur Tomb


Shah Ibrahim Tomb


Shah Quli Khan Tomb
Panipat

Believed to be established as one of the 5 cities by the Pandavas, the city of Panipat is located on the banks of Yamuna river. Apart from that, the Panipat city is famous for the 3 battles which were fought between Indian and Muslim invaders.


Here is the list of places you can visit anytime


Panipat Museum


Salar Gunj Gate


Kabuli Bagh


Devi Temple


Old Fort


Bu Ali Shah Kalandar


Kabuli Shah Mosque


Grave Of Ibrahim Lodhi


Kala Amb Tree Site in Panipat
Karnal

Karnal is believed to have been established by the 6th brother of the Pandavas Karna. It is also known as the 'Rice Bowl of India'. The place enjoys a beautiful culture which has evolved by the intermingling of Haryana and Punjab influences.


Here is the list of must places to travel


Karnal Lake


Pukka Pul


Chhachhrauli Fort


Kalandar Shah's Tomb


Cantonment Church Tower


Ferozepur Jhirka and Pinjore
Firozepur Jhirka

Firozepur Jhirka has a number of war memorials, wildlife spotting parks and can be visited on a weekend with friends and family. The must visit places are Anglo-Sikh War Memorial, Hari Ke Pattan Bird Sanctuary, Wildlife Area, Jain Mandir, Shitala Mata Mandir, Chak Sarkar Forest, and Gandhi Garden.


Pinjore

Pinjore is one of the most beautiful, largest and vibrant garden or group of gardens in Haryana which is famous in North India. The place is a complex of gardens and is visited by hundreds of people every day in summers as well as winters.

Now it's your time to choose from where to start and explore the places in Haryana. Good luck !!!