Best digital marketing strategies for hotels and resorts

Are you running a hospitality business like hotel, resort or homestay and looking for ways to improve bookings through online sources? Read this article to learn how to get the best out of the internet.


Most of the hotels and resorts still depend on the traditional marketing methods, which include partnering with travel agents and tour operators. In fact, that approach still works the best since there is little marketing efforts involved as most of the marketing will be handled by those travel operators. However, one of the big drawbacks of this approach is, a big chunk of the revenue will go as commission to these middlemen. I know some hotels even pay about 50% of the final bill of the customer to the travel agents. This is unavoidable for hotels and resorts that haven't established their own branding and do not have their own sources to get customers.

One of the best ways to get customers directly without having to pay the travel agents is to depend on the online sources. Let us explore the opportunities to promote your hospitality business online.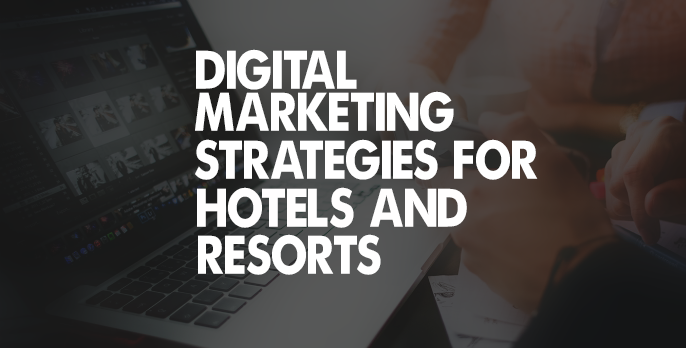 1. Partner with booking websites like TripAdvisor

You already knew that, right? Yes, most hotels are already taking advantage of this by partnering with booking websites like TripAdvisor, MakeMyTrip, GoIbibo etc. There is a booking fee or commission involved but this is relatively a better option than dealing with a big number of travel agents. By limiting your transactions with one or two online booking sites, you can better focus on what matters most to you.


2. Take advantage of social media channels like Facebook

These days, most hospitality businesses have their social media presence. Even if not many bookings are originated from social media channels, it is still a wonderful place to showcase your hotel. You can share photos and videos from your business through these channels. Also, it is a wonderful place to interact with your clients and prospective clients. Your past clients can share testimonials of their stay with you and you can also say 'Thank You' to them. Be aware that a lot of people will be watching and evaluating you on your social media channels, so it is important to keep an eye on your social pages always. If you don't have a person to handle your social media channels and respond to the queries there, you can always hire an online social media manager to take care of it for you.


3. Optimize your website and get traffic through search engines

You may have a wonderful website but if it is not tuned and optimized, you may be missing a lot of traffic from search engines. Just do a basic check yourself. Search for your primary business in your locality and check if whether your business comes up in the Google search results? For example, if you are running a resort in Kerala, try searching for "Resorts in Kerala". Does your resort show up in Google search results? If not, then it is time to hire a search engine optimization (SEO) expert. It requires some initial investment, but it's really worth.


4. Inbound marketing and digital marketing

If you don't have a digital marketing strategy, do it now. Instead of searching for clients, let the prospective clients come to you, seeking your services. Wondering how to achieve it? Digital marketing is the way to go. A successful digital marketing strategy involves a multifaceted approach. Hiring a digital marketing company would be the best option to promote your hotel business online. Niche hospitality businesses like health resorts, medical tourism etc have a lot of scope with digital marketing. You may hire a reliable digital marketing company like SpiderWorks, which has a proven track record of helping many companies improve their business through online marketing.


5. Hire a good digital marketing agency to promote your resort/hotel

Instead of spending all your time and energy to learn digital marketing strategies, you may hire a marketing agency to promote your hospitality business online. We at IndiaTravelBlog are using the services of a company called "SpiderWorks Technologies", which is a well established and trusted marketing agency with over 17 years of experience in marketing resorts and hotels. Find the contact details here:

Contact details:

Name of company: SpiderWorks Technologies
Email: contact@spiderworks.in
Website: www.spiderworks.in
Phone: +91 9495559690