Best Adventure Sports in Andaman | Andaman Adventures

Interested in enjoying adventure sports in Andaman? Wondering what sort of adventure sports can be enjoyed in Andamans? Check out this article to know more about the Islands and Andaman adventures, where you can experience these adventure activities. These include snorkelling, scuba diving, sea walking, swimming, fishing, parasailing, surfing, island camping, trekking and hiking and even walking on the beach. Check out this interesting article to plan an adventure holiday in Andamans.


Do you enjoy adventure sports especially the water sports? Wondering what all you can do on a holiday in Andamans? This article will provide you with information about the Andaman adventures activities and Islands where you can enjoy various adventure sports in Andaman. Read on and introduce an adventurous time in your holiday.

About Andaman and Nicobar

Andaman and Nicobar Islands, a Union territory of India having 572 islands located in the Bay of Bengal to the south-east of the Indian mainland. However, the islands are much nearer to Myanmar, Indonesia, and Thailand than India. The name Andaman is assumed to have evolved from Hanuman, who was known to the Malays as Handuman. It was way back in 1789 that the British established a penal settlement in the islands in 1858 for the Indian independence revolutionaries.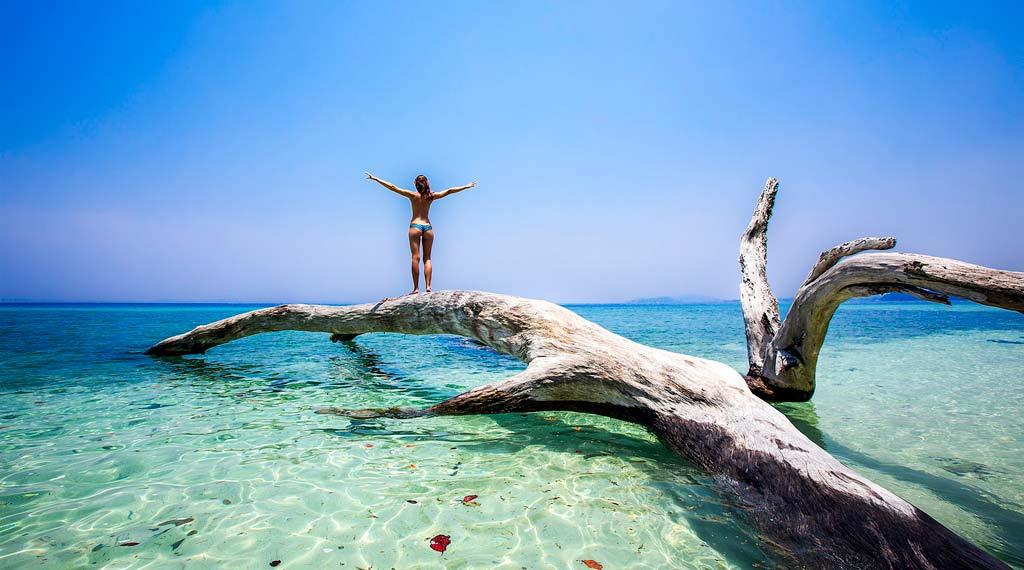 image source
The islands measure about just 800 km from the north to the south. The major islands are Middle Andaman, North Andaman, South Andaman, Baratang and Little Andaman islands. A few tribes exist in the Andaman island namely Great Andamanese, Onges, Jarawas and The Sentinelese. The government has restricted access to the Nicobar Islands for tourists since the major inhabitants here are tribals the Nicobarese and Shompens. Out of 572 islands only 36 are inhabited.


The capital is Port Blair, and this is the place where you land by air or sea and launch your holiday adventure. The ideal time to holiday in Andamans is from June to September. It is quite easy to communicate to people on the island since the major languages spoken include Hindi, English, Bengali, Malayalam, Tamil and even Punjabi. The islands are truly described as mini India because people of all religions and sects live together in pace and harmony and practice inter religion marriages. Across the entire island, you will not find any plastic littered on the roads or on the water.


The islands are known for their picturesque and awesome beaches lined with coconut palms, crystal clear waters and a massive variety of sea life. The sea waters around all the islands are known for water adventures and a tour to these islands will prove to be a memorable experience of a lifetime.


Andaman adventures activities

Andamans is a haven for water sports and adventure activities on the beach as listed below:

Snorkelling: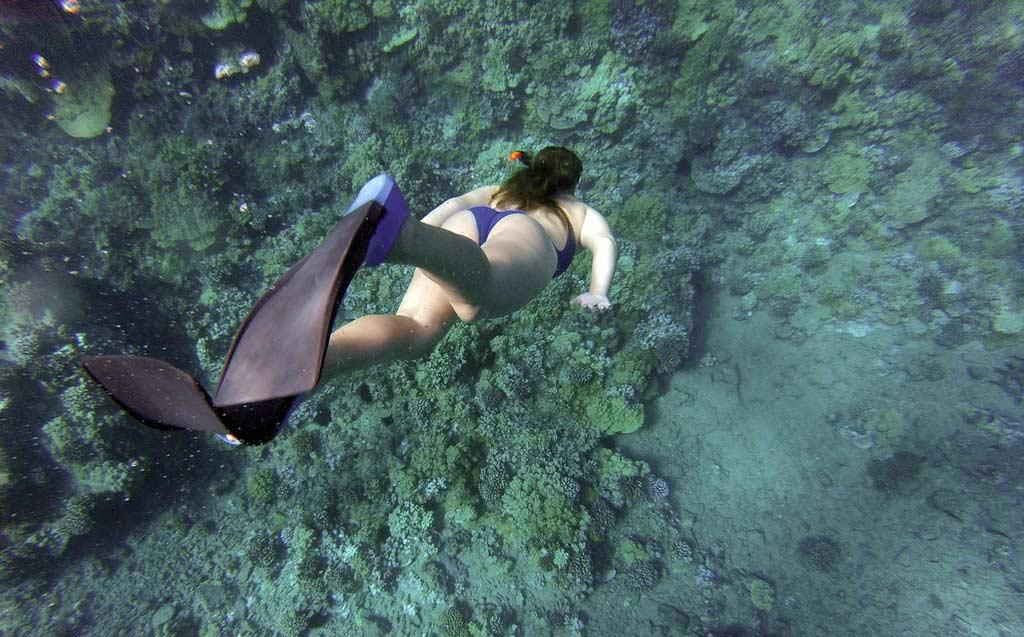 One of the most common water activities is Snorkeling and is concerned with using a mask and a tube to swim in the water. The snorkel permits the person to threat through the mouth while floating just underwater. The best part of snorkelling is that it is for one and all and does not need any training. The most favourite locations are shallow reefs where you can find small and big multicoloured fish, sea cucumber etc. and other fauna. You can enjoy a near view of the submerged marine life and closely look at the rarest varieties of even corals. Snorkelling is available at a reasonable cost in the North Bay, Jolly Buoy Island, Red Skin Island, Havelock Island, Chidiyatapu and several more islands. Across the habited islands you can find beautiful sloping and shallow reefs in the exotic and far way unexplored islands.
Scuba Diving: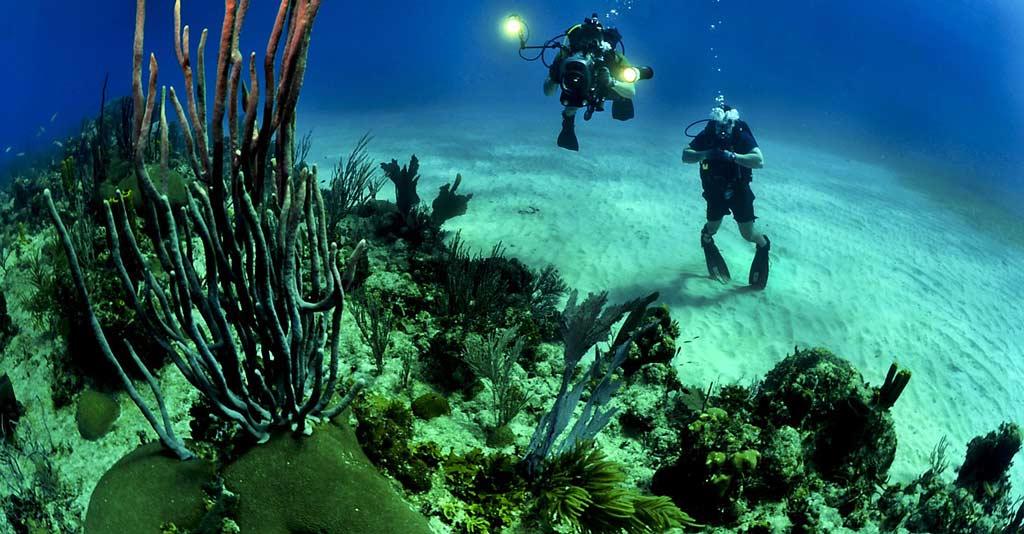 Another water adventure activity which most people are interested in is Scuba diving. This sport enables a person to go deep into the water as far as 18 or more meters on the seabed and be amidst the marine life. The equipment includes a tight fitting diving suit, diving mask and an oxygen tank for breathing steadily while underwater and sea pressure. Unlike snorkelling scuba diver is completely immersed in the water and requires adequate training to get used to the equipment before diving into the water. You may recollect the scuba diving training in the movie: ZNMD- Zindagi Naa Milegi Dobara and Katrina Kaif teaching Hrithik Roshan, Farhan Akhtar and Abhay Deol. The training includes the usage of breathing equipment, safety instructions, basic troubleshooting.


Now talking about scuba diving in the Andaman waters, it is always a memorable experience. Scuba diving is a popular adventure sports in Andaman. You get a near view of the exquisite and picturesque underwater marine life and common and rare coral reefs and may be lucky to see remains of a sunken ship. You can connect to any tourist operator or contact your hotel desk for an awesome diving experience. The prices are standard and reasonable and far cheaper than those in foreign countries. You can do scuba diving at North Bay Island, various locations on Havelock, Neil and Long Island. Local diving instructors have located ample nooks and corners no various islands where tourist can scuba dive. The local diving instructors are qualified, possess international diving certifications and follow all prescribed safety procedures, thus making scuba diving a memorable and cherishing experience for the tourists.
Fishing Game: Recreational anglers pursue fish for sport in either freshwaters or the salt waters on these islands. Typically game fish is caught and eaten but nowadays with increased awareness about the extinction of marine species game fish are released back into the water thus improving fish population.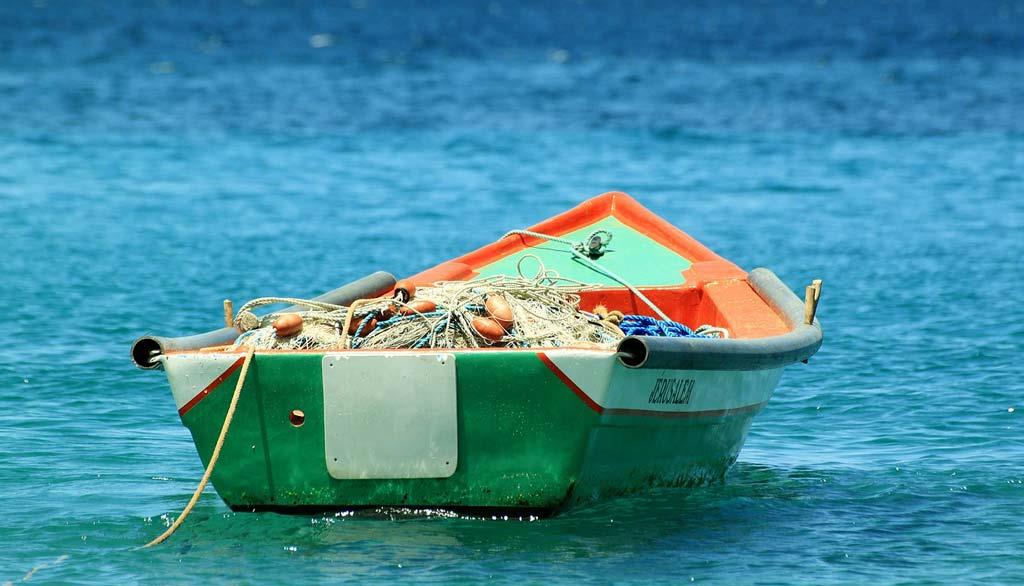 Game fishing, trawling,casting, bottom trawling and jigging are all heavily practised in the Andaman Islands. You may wonder which fish are gamed? These are none other than various types of tuna, groupers, snappers, barracuda, mackerel etc. You can hire a well-geared fishing boat through a local tourist operator or the hotel travel desk and enjoy game fishing in the Bay of Bengal waters. Post Blair, Havelock, Long Island, Neil Islands offer game fishing.
Water Sports Complex: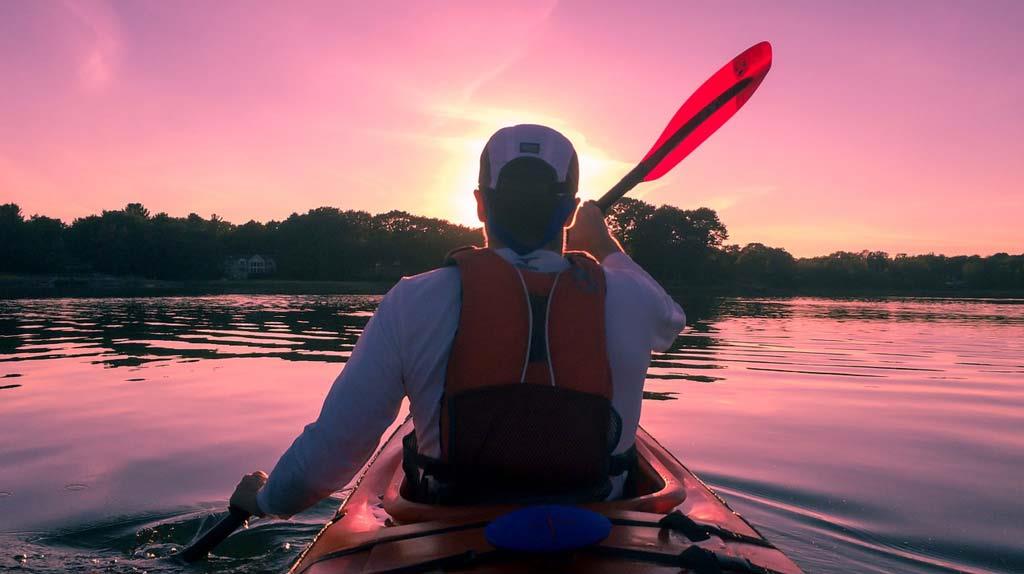 If you do not have enough of the sea, then you can check out the water sports complex where you have a hub of water sports activities. The aqua sports include water skiing, sailing, parasailing, wind surfing, speed boats, paddle boats, row boats etc. All these activities are reasonably priced. If you are visiting Andamans then the trip is not complete without several dips in the sea. A few set of water sports are offered at various islands for the flocking tourists like Havelock, Neil etc.
Trekking: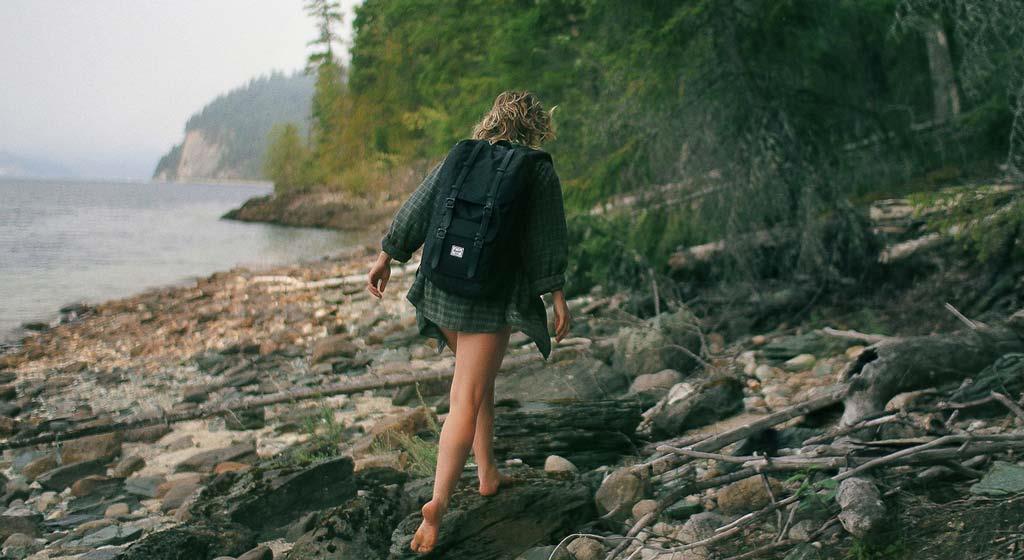 Trekking is the another adventure sports in Andaman. If you love nature and enjoy walking in the hills and cherishing the views, then you can trek in the hills. Check out one such memorable trek between Mt. Harriet to Madhuban and enjoy the rare lush green forests, and view the flora and fauna. A few other trekking routes are at Chidiyatapu, Saddle Peak, Elephant beach at Havelock, Lalaji Bay at Long Island etc.


We booked a ferry to Elephant beach from Havelock jetty but because of a change in weather and tides, the boats could not return for a long time. Hence all the people taking the next set of boats to Elephant Island were refused passage. I was on a holiday to Andamans a few months ago and faced the same situation. I talked to a few locals and came to know that it is possible to reach Elephant beach through a light trek from a place 5-7 km away from the jetty. Many of us tourists got together and reached the pre-decided a place to start the walk. Near the roadside was a person who was requesting to take a guide to show the way. We were about 8 of us, thoroughly enjoyed the light trek. The walk was across a rain forest with many old trees, may be about 2 km, till we came across mangroves and further the beach and the sea. The view was awesome and worth a visit. The atmosphere was slightly encouraging.


Island Camping: If you love to sleep under the stars and enjoy the open environment then Camping is an ideal adventure for you. It is like heaven for those who love nature and find peace and solace with themselves. You can enjoy the sun, the beach, and the sea along with the pristine atmosphere. You can hire a tent at a moderate rate from tourist operators who will arrange for you. Be careful to check out safe and commonly used camping locations and avoid venturing into unknown and unexplored places. Andamans is the land of the aborigines who do not take us human beings lightly.


Surfing: Windsurfing as you know is a surface water sport which uses a mix of both: surfing and sailing. Surfers use a 2-4 m long surfing board which is based on his principle of the orthogonal effect of the wind on the sail . It is the thrill to sail on the waves and enjoy the waves from the high seas. However it not very much in vogue in the Andamans


Walking on the beach:Last but not the least each and every beach is an ideal place to take a solitary or a group walk with family or friends. Be it Radhanagar or Elephant Beach or Kala Patthar beach or Lalaji Bay and much more. The list is too long. This is because the islands have sea all around and hence beaches all around. Every beach has a different view if you look away from the water. But the sunrise and the sunsets, every day differ and are out of the world. The images stay back in your heart and soul forever. I had the opportunity to travel to Andamans on two occasions, and both times it never felt a repeat but I have brought back newer and cherishable memories.


So in a nutshell, enjoy various adventure sports across the Andaman Islands to your heart's content!