Places to visit for Water Sports near Chennai

In this article, let me discuss about few places near Chennai which are best suited as Tourist Spot and Place for Water Sports. I shall give you great details about those places. Please read ahead.


Places for Tourist attraction and Water Sports near Chennai.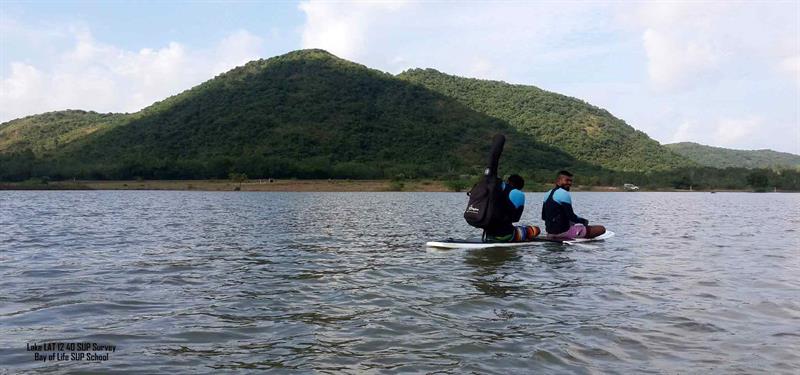 Image Credits
If you are an avid tourist lover and that too you love water sports very much, if you live near Chennai, then there are few places near Chennai where you can enjoy your life by touring and actively participating in Water Sports. The following are the two Tourist Spots nearer to Chennai which hosts great deal of Water Sports too: -

Mudaliyarkuppam and Pazhaverkadu.

Let us see the details about both these tourist places near Chennai.


Mudaliyarkuppam - the destination for Water Sports.

Mudaliyarkuppam is a wonderful tourist spot just 91 Km.s away from Chennai City. It has calm and quite surroundings. It has got a great Boat Club and a fantastic Sand Island surrounded by Sea Water on all sides. Mudaliyarkuppam also proudly boasts of around 50 Acres of non-polluted Sand space in the earth.


How to reach Mudaliyarkuppam?

Every bus plying through Chennai to Puducherry will touch Mudaliyarkuppam. Soon after you alight at Mudaliyarkuppam, you can see the Boat House run by Tamil Nadu Tourism Department at the Mudaliyarkuppam. From there you can reach the Sand Island through mechanized Boats.


Season at Mudaliyarkuppam:

Usually there will be great crowd at Mudaliyarkuppam during every holidays. The Boat House at Mudaliyarkuppam functions from 9 A.M. to 6 P.M. But if and only if you reach the Boat House before 4 P.M., you will have a chance to visit the Sand Island through mechanized boats, since the boat journey to Sand Island itself takes around 40 minutes in the Sea.


Tourist attractions at Mudaliyarkuppam:

The beautiful Sand Island of Mudaliyarkuppam is situated at the junction between Buckingham Canal and the Sea. The Sand Island consists of around 50 well grown trees and is surrounded by Sea in all sides. So you can take a relaxed walk around the Sand Island enjoying the beauty around you. The trees in Sand Island are shelters to various birds coming from all around the world. If you are bird watcher, you can doubly enjoy yourself here at Sand Island.


Occassions to celebrate at Mudaliyarkuppam:

If you want to celebrate your birthday or wedding day in a peaceful and enjoyable manner, then the Sand Island at Mudaliyarkuppam is the finest place near Chennai. There is also Tent Facility provided at the Sand Island of Mudaliyarkuppam for you to relax. If you want to visit the Sand Island as group of 8 persons, then there is Decker Boat facility is available for you. Also, the Tourism Department provides you with Handball and Cricket kits to enjoy the fun.


Details on Tent / Boats available at Mudaliyarkuppam:

The Tamil Nadu Tourism Department assures you of a safe and great journey in the Sea by providing you with life jacket. The other facilities available at Mudaliyarkuppam and the details are:

* Tent for Rent: Starting from Rs.600/- per day;

* Water Scooter for Rent: Rs.460/- for five minutes journey;

* Decker Boat for Rent: Rs.500/- for 20 minutes journey;

* Kayak Boat for rent: Rs.120/- per hour journey;

* Boat with Fin for rent: Rs.170/- for 30 minutes journey; and

* Mechanized Boat for rent: Rs.500/- for 20 minutes journey.

For advance bookings at Mudaliyarkuppam Boat House and Sand Island, please contact: 0-9176995827 .


A famous tourist spot near Chennai - Pazhaverkadu:

Pazhaverkadu is situated around 50 Km.s distance from Chennai City. Pazhaverkadu has the 2nd largest Salt Water lake in India. In that Salt Water Lake, you can enjoy Water Sports, do bird watching and also you can visit the Dutch Cemetery which is under the control of Archeological Survey of India or ASI.


How to reach Pazhaverkadu?

You can reach Pazhaverkadu, by first reaching a place called Ponneri which is 30 Km.s away from Chennai and then you have to perform journey of 20 Kms. to reach Pazhaverkadu. From Chennai Broadway Bus stop, you can reach Ponneri by Bus. Also you have Bus facility from places in Chennai like Thiruvetriyur, Moolakadai and Tollgate.

If you want to really enjoy whole day in Water Sports and other peaceful places then these two places nearer to Chennai are the best choices.