Top tour operators and travel agencies in Kerala

Are you planning to visit Kerala anytime soon? Make sure you make your travel arrangements through one of the reliable tour operators in the state. Here is a list of leading tour operators in Kerala.


I'm a backpacker and I usually don't depend on tour operators to make my travel arrangements. Being a travel blogger, I prefer to explore myself and choose hotels, resorts, and other facilities myself. However, it takes a lot of time and efforts and several times I have made the wrong selections. I usually trust the reviews on TripAdvisor which has worked pretty well in almost all destinations.

However, if you are visiting Kerala first time, it may be a challenge for you to explore and make your own arrangements. It's a good idea to depend on a travel agent who is well aware of the geographical locations of major tourist attractions. Also, a local tour operator can optimize your travel itinerary so that you get the best out of your vacation days in Kerala.

Be aware that when you go through a tour operator, some tour operators may charge an extra 5% fee on the hotel and resort booking. Many other tour operators get a commission from the hotels and so they won't charge a fee to the customers. It's a good idea to ask upfront if the tour operator will charge an extra fee for hotel booking. Also, going through a tour operator is recommended since they can suggest you the best hotels in each destination according to your budget and requirements. For travel booking, you can book online through one of the reliable travel booking websites. Cab booking also may be done through online cab booking websites but I would suggest you go through your travel agent so that you will have someone to contact quickly if there is any special attention needed while using the taxi in Kerala.


Most reliable tour operators in Kerala

Let me caution you - I haven't reviewed or used all of the travel agents in Kerala. I have prepared this list purely based on my experience as a travel blogger and also based on numerous reviews I have read in TripAdvisor and other travel review platforms.


IRIS Holidays

IRIS Holidays is a well-recognized name in the tourism map of Kerala. I've reviewed them in TripAdvisor in the past and have only good things to say about them. They focus only on Kerala bound tourists and offer excellent service, according to all the reviews in TripAdvisor. I have spoken to them a few times and I'm very impressed with their professional approach. Their team visits the hotels and resorts and book only the places they have experienced, which assures good service to clients.

Website: http://irisholidays.com/
Phone: +91 999 500 4276


Carnival Tours

Carnival Tours is another reliable tour operator, based out of Kochi, Kerala. They work with all major resorts, hotels, cab operators and houseboat services to offer an integrated and seamless holiday package in Kerala for tourists. They offer custom tour packages according to the requirements of tourists. Carnival Tours is ranked #1 in Trip Advisor's list of best tour operators in Kochi and also have received the "Certificate of Excellence" from TripAdvisor a few times. The English used in their primary website is extremely poor, but keeping that aside, they have excellent feedback and rating from their customers.

Website: http://www.carnivaltourskochi.com/

The only disadvantage I can point out about Carnival Tours is, they don't publish any phone numbers. You will definitely get a contact number after you book a tour package to Kerala.


SeasonzIndia Holidays


SeasonzIndia Holidays provides a well-designed custom private trips for individuals, couples, families, honeymooners, friends & small groups. We organize only ground arrangements. So you know you get the 'most value' for your tour. There rating is pretty good on Trip Advisor and their track record of providing good services is a very much highlighted factor amongst all people. They provide a chat service that is very prompt in the replies. They have no hidden costs and are very clear in their dealings with the customer.

Website: http://seasonzindia.com/
Phone: +91 9020 18 2424


Kerala Tour Packages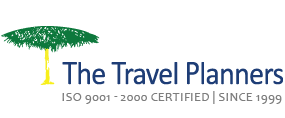 Kerala Tour Packages also goes with the name The Travel Planners are rated number 3 on Trip Advisor. High level of customer satisfaction, low price and maintenance of quality service throughout has helped them sustain for 16 years and gained them a reputation. Referring to the reviews of varied customers is an assurance to their very good service.The coordination between different staffs is quite smooth that it makes the tour an entirely memorable experience.

Website: http://www.keralatourpackages.com/
Phone: +91 9539 115 115


Musafir Tours


Musafir Tours is known for their well organised tours and best of all they are flexible and accommodating.
Tours are customizable and the operators are very professional and friendly making the entire tour a very memorable one. Their services provide a guaranteed quick response setup on their website. A wide variety of options in their services makes them a tour operator that one can't resist opting for.
Their website is pretty basic and is not a very attractive one.

Website:http://www.musafirtours.com/
Phone: +91 9447070731


Sree Tours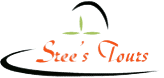 Sree Tours is another tour operator who understands the needs of a customer very well and depending upon whether you are travelling alone, with your spouse, friends, family or colleague they have customized Kerala tour package for each need. The highlight of the tour operator is that it is owned by Mr. Sreekumar MP, who served the INDIAN ARMY from 1984 to 2004. Posted to Defence Wing of Indian Embassy, Stockholm, Sweden. That's the best security and peace of mind one can ask for on a tour.

Website: http://www.sreestours.com/
Phone: +91 94477 97564


Estire Holidays & Travels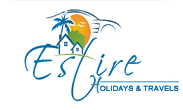 Estire Holidays & Tours is a tour operator that handles different locations other than Kerala and also a few foreign destinations. They customize and create your itineraries with the most reliable transportation and the best resorts/hotels based on your parameters. The best part is that they conduct regular visits to keep up to date with the resorts and facilities available to cater better.

Website: http://estireholidays.com/
Phone: +91 9388 302 300 ; +91 9895 098 858