Now book Your Railway ticket via Paytm

Paytm collaborated with IRCTC to provide its users an easy payment options via its app and website. Users will be able to do Indian Railway Booking through Paytm's app & website. Read this article to get more information.


Users will be able to do Indian Railway Booking through Paytm's app & website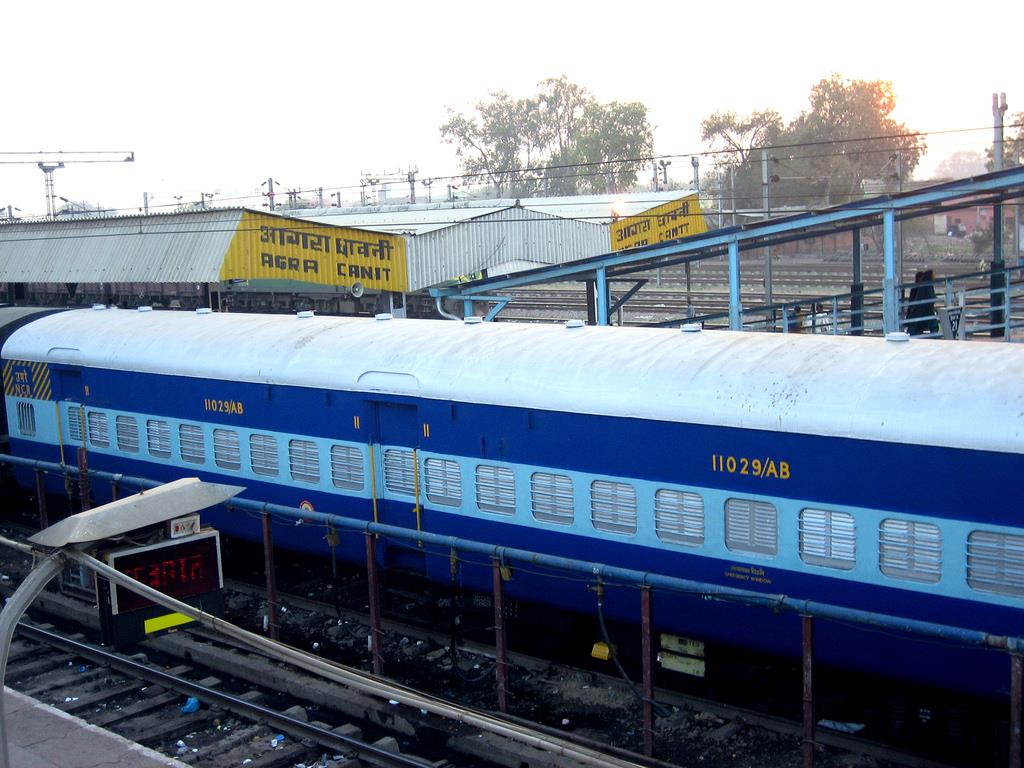 Image credits: Jeremy Vandel

Paytm, India's largest mobile payment app and commerce marketplace, has partnered with country's largest rail ticketing platform - Indian Railway Catering & Tourism Corporation (IRCTC). This move resulted in allowing users to do Indian Railway ticket booking by Paytm's app and website. This integration will let users to do a digital payments while booking railway ticket via payment wallet.

Paytm has been partnering with more and more services to provide their users all-in-one solutions for all their shopping and transacting requirements. The company announced that they are powering the payment gateway for the rail-booking platform. The Paytm wallet was already available as a payment option for IRCTC, hence integration of the payment gateway won't really affect most of the users. However, it is now appearing that there are probably more deals with IRCTC. This integration will also help IRCTC to increase the success rate of such transaction.

With their deal with IRCTC, they are providing various attractive benefits like convenience to pay via wallet at figure tips, security as safe and reliable way of payment, offering great offers on timely basis.

Paytm envisioned of becoming India's largest travel marketplace. Indian travel market has seen tremendous growth over the past many years. According to an IBEF study, Indian travel market is expected to grow into $40 billion worth industry by 2020. Hence Paytm decided to leverage this growth with their power of mobile payment app.

Lately, Paytm has seen remarkable growth in its Travel Marketplace. Their bus ticket business took a leap recently while Hotel Booking category is expected to start making profits soon. Since launching of their flight booking service in May, it has been growing on 4x rate month-on-month. Inline with this mission of becoming country's largest travel booking marketplace, they started online train bookings in collaboration with IRCTC.

Paytm's vision is to become a one-stop solution for every travel needs of a user. Their alliance with IRCTC has become a major leap, as it completes their range of air, road & rail ticket booking solution available at one place. Abhishek Rajan, Vice President of Paytm, said commenting on this partnership, "This is very significant milestone in our efforts to become India's largest travel marketplace."

Formerly, Paytm also collaborated with IRCTC for e-catering payments. And IRCTC has also tied up with online delivery app Foodpanda, allowing users to order from a variety of cuisine options.

About Author:

Well, I am just a normal guy who likes a bit of adventure. I like my life, and I like traveling as it's the best way to explore the beauty of world. I have few sites and blogs on travel resources. I love writing and sharing the information by means of our blog and sites. Right now I am busy with PNR Status.