Staycation, a Concept of Budget Vacation is Catching up in India

The concept of staycation is catching up in India, which is a modest form of enjoying the holidays in a budget holiday home or a cottage and enjoy the time spent there with friends or groups. Read more why more and more people are considering staycation for their holidays.


A vacation until a few years back conjured up images of a coveted break from routine, preceded by the hustle bustle of zeroing in on suitable destinations, booking travel tickets, searching for accommodation and finally on D-Day setting off to a place away from home and one's own city.

A vacation is invariably an experience of having explored yet another new destination, meeting new people, and having an experience one can cherish for a long time. Even if all elements mentioned above are not present, one sure thing was that a vacation certainly meant going away from one's own place of residence. The word vacation has a Latin origin and comes from the word 'vacare' which means 'to be free, empty, to be at leisure'.

Read more about Best Tourist Destinations in India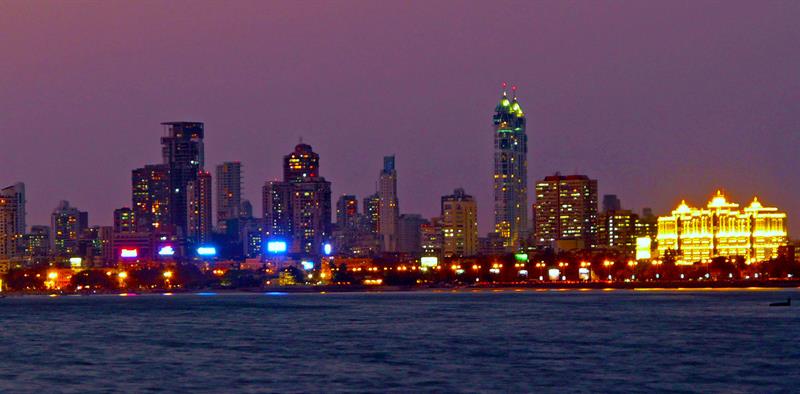 With economic liberalization and its resultant effects like privatization and globalization, our country has witnessed tremendous opportunities for wealth creation like no other time before. Today, avenues for earning and spending are many. With it, we are also seeing tremendous lifestyle changes in the common man. The mantra is to work hard and party hard. Entertainment and leisure industry is booming and along with it the tourism sector. Holidays are customized as per budgets and travel preferences of customers. There are theme holidays depending on whether the customer wants to experience good food, beaches, history, castles, art or an exclusive romantic sojourn around flowers and mountains.

A concept that is even newer than all previous vacation models is 'Staycation'. Staycation, also known as a holistay, originally meant a period in which an individual or family stays within one's own city or town and participates in leisure activities within driving distances. It might include day trips to local tourist sites and engaging in fun activities such as horseback riding, swimming, hiking or visiting museums.

Staycations became popular in the U.S. during the financial crisis of 2007–2010. Staycations also became a popular phenomenon in the UK in 2009 as a dwindling pound made overseas holidays significantly more expensive and staycations extremely cost effective. In India, the concept is gaining popularity in recent one or two years. The other day, a small news article mentioned Bollywood star Akshay Kumar's impromptu staycation at Taj Colaba Mumbai with his better half. People in Indian metros are slowly taking to the concept.

Read more about Indian Travel and Tourism Industry – A sneak peak

With time and experience of the hectic pace of big city life of metros, people are seeing the benefits of holidaying within city or closer home.

1. Cut down on traveling to and fro destination and the expenditure associated with it
2. Extend the 'core' vacation time because there is no travel required
3. Focus exclusively on rejuvenating and enjoying recreational activities
4. Explore interesting neighboring areas which are often ignored as "home city"

One of my own Staycation experiences along with my husband and daughter recently at Renaissance Convention Centre Hotel, Mumbai was a worthwhile experience. A festive season with a long weekend, domestic helps to be off-duty; my infant daughter's comfort being a priority made it a perfect set-up for us to think of a staycation decision rather than traveling outside of the city.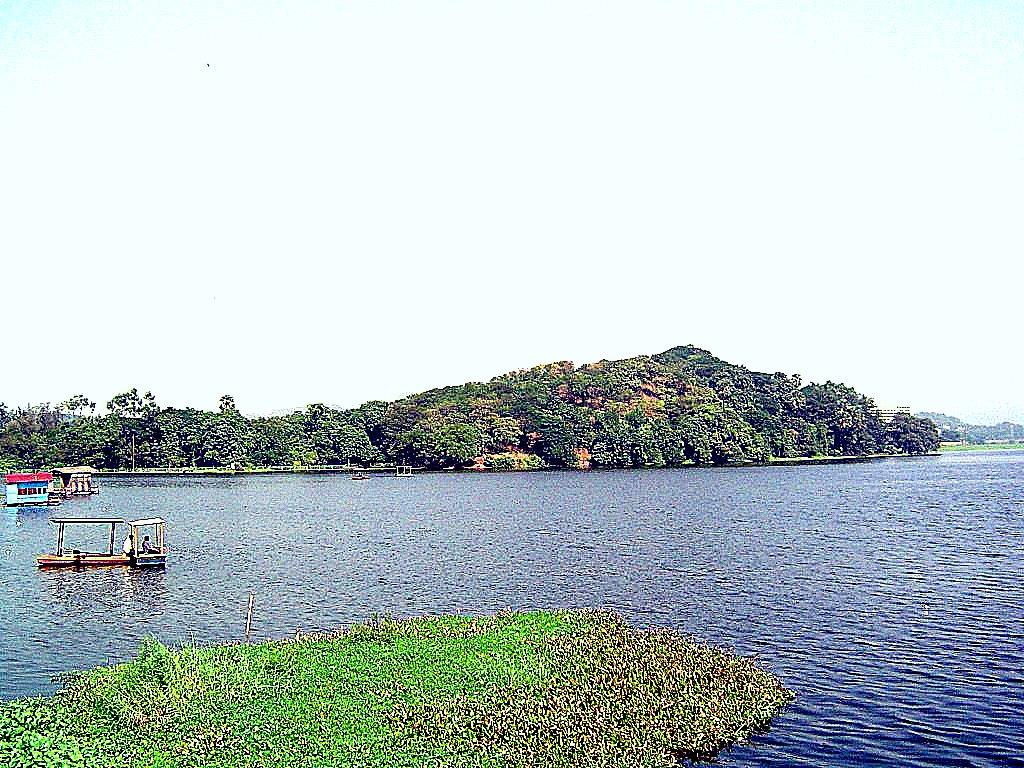 Powai Lake from the suite at Renaissance Mumbai Convention Centre Hotel, Mumbai

The hotel itself is spread across 15 acres of land and overlooks the beautiful Powai Lake – secluded from the busy Mumbai streets. It gave a feeling of being away from the city with the lake on one side and greenery surrounding the other sides. The off-peak days also meant an upgrade to a suite which gave a few extra pluses to the stay. Majestic view of Mumbai's skyline and Powai lake, delectable spread at the in-house restaurants, leisurely walks around the hotel campus, good services at the doorstep, baby daughter having enough space to crawl around the rooms and sleep to our heart's content made it a perfect 2 days get-away for us. The hotel had a good number of foreign tourists which was a reminder to the fact the city had so much to offer. Catching up with a friend staying that side of the city and one that was planned for quite some time was another addition to the staycation. All in all, we enjoyed our stay and at the same time felt rested.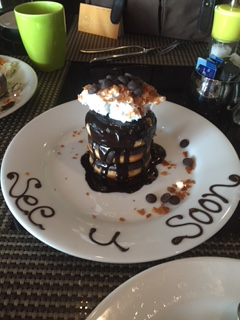 Complimentary sweet dish @ Fratelli Fresh restaurant, Renaissance Mumbai Convention Centre Hotel

A Staycation in a star hotel means soaking in the finer side of life like varied food spread, relaxing spa therapies, dips in the swimming pool, indulging in games, and plenty of photo-ops in the luxurious surroundings. Moreover, since there is no travel expense involved the budget can be used to upgrade the stay to a luxury hotel. More often than not, luxury hotels come up with special packages with complimentary services like spa therapy package, buffet breakfast & dinner with good spreads, complimentary nights etc. Luxury hotels in Mumbai like Hyatt Regency, St. Regis and Westin to name a few offer attractive staycation deals during weekends, festivals, monsoon season etc. One of the deals offered by one of the hotels included Complimentary Buffet Breakfast, Complimentary High-Speed Wireless Internet, 20% discount on Spa therapies and 20% discount on Food& NonAlcoholic Beverages and option to upgrade to the executive club room at a reduced price.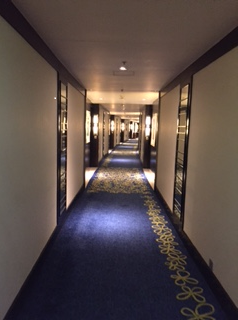 Equally or at times more interesting options of staycations can also be a visit to a nearby national park, camping outdoors, a visit to a nearby tourist spot, joining a theme camp etc. to name a few. The pivotal idea of a staycation is that it is leisurely time spent in one's own city or little distance away and ideally an overnight stay suiting specific interests and budgets.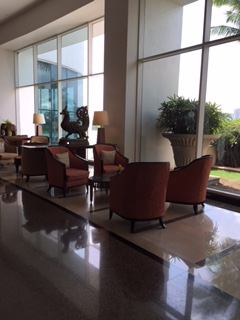 Plush Interiors of the Renaissance Mumbai Convention Centre Hotel

As the idea catches up, possibly more and more people will choose staycations over elaborate vacations as quick breathers to unwind. So, next time you feel too lazy to travel to certain entertaining parts of the city, perhaps doing a staycation would be the perfect answer.