KTDC Hotels in Thekkady - Enjoy your stay inside the Periyar Tiger Reserve

Learn about the 3 KTDC hotels located inside the Periyar Tiger Reserver a.k.a Periyar Wildlife Sanctuary. If you are planning to visit Thekkady, stay in one of these hotels to make your stay more memorable.


The 3 KTDC hotels located in the Periyar Wildlife Sanctuary are some of the best hotels in Thekkady. Even though KTDC runs good hotels, they are pretty bad in marketing their best properties. For the same reason, most tourists visiting Thekkady would book hotels elsewhere and by the time they realize their mistake, it would be too late.

Thekkady is one of the most visited tourist destinations in Kerala. There are plenty of resorts, hotels and homestays out there. Most of the tourists coming to Thekkady book their hotels through travel sites like TripAdvisor, Booking.com etc or go by the suggestions from their tour operators. Even the tourists without any advance hotel booking also get carried away by the tips from the local drivers. Everything goes by the "commission" here. All private properties offer a good commission to the drivers and tour operators while KTDC doesn't offer much to these booking agents. That's the exact reason the tourists miss some of the best places to stay here.

There are 3 KTDC hotels in Thekkady and all these are located inside the Periyar Tiger Reserve. If you are looking for 5-star accommodation, you may need to consider private hotels and resorts outside the Tiger Reserve. Read my review and experiece at The Elephant Court, which is a 5-star hotel in Thekkady.


KTDC Periyar House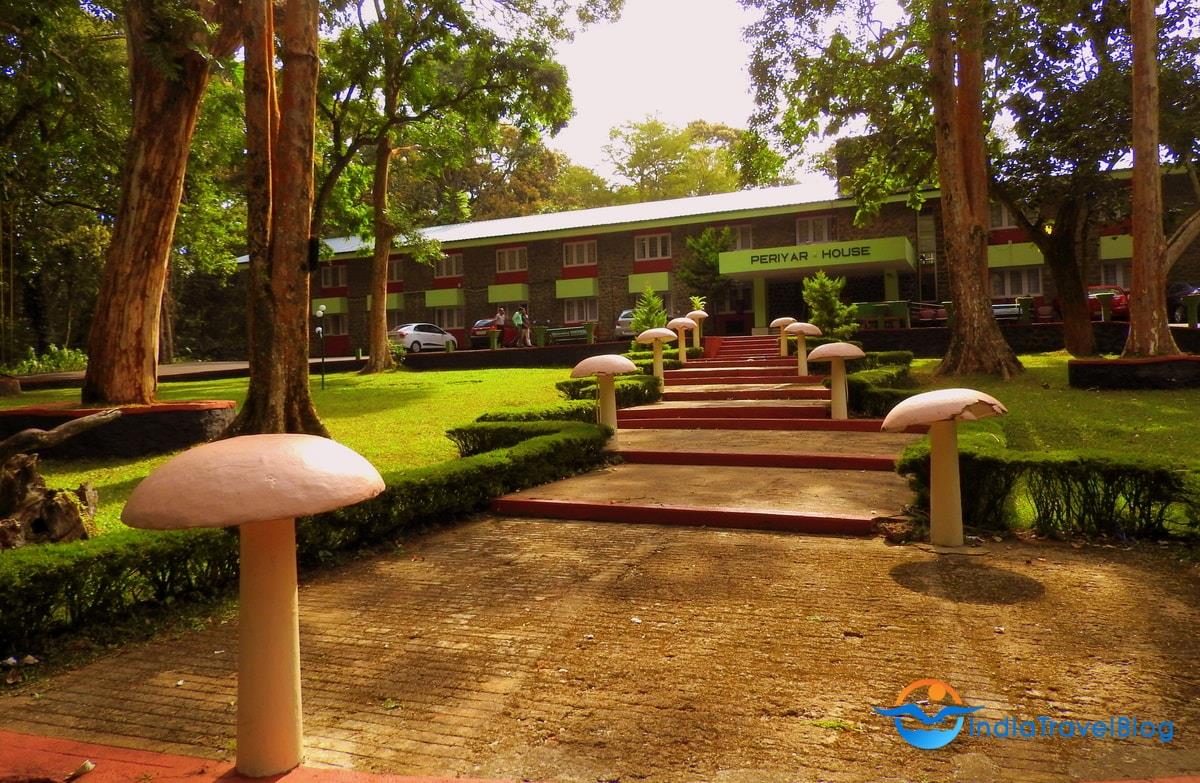 Once you enter through the protected gate of Periyar Tiger Reserve, this is the first building you will find inside the forest. Among the 3 KTDC hotels, this is a budget lodging facility but still have all basic amenities. If you are looking for a low-budget accommodation close to the wilderness of Thekkady, this is the place to stay.

Periyar House is a well maintained lodging facility with no bells and whistles. They have a lot of rooms, some of them classified as suite rooms with additional space and comfort. There are plenty of landscaped garden space around the hotel, which is perfect for children to run around and play. However, be aware that you are living inside a tiger reserve and it may not be safe to go too far from the hotel.

Read my experience and review of KTDC Periyar House, Thekkady.


KTDC Aranya Nivas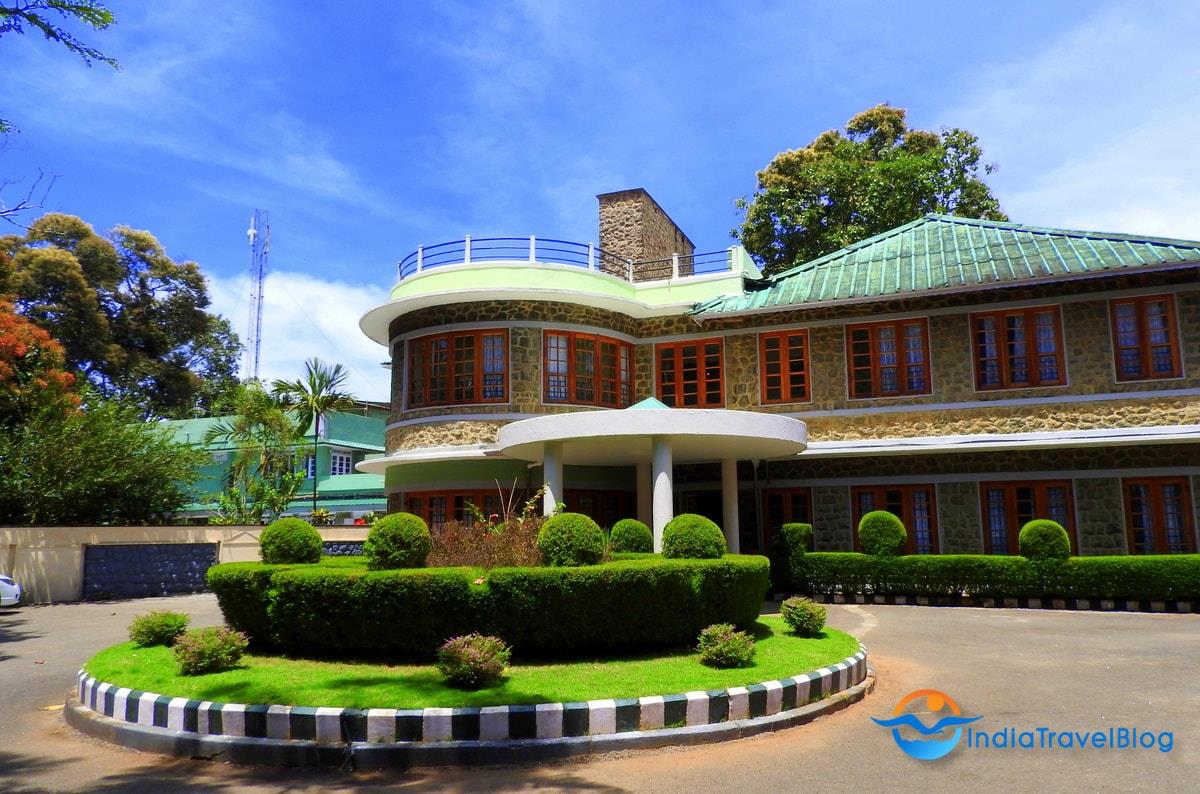 If you want something more than Periyar House jungle lodge but still want to stay in the Periyar wildlife sanctuary, then Aranya Nivas is the option for you. It is a premium hotel, run by KTDC. This hotel is located on the banks of the lake and you can get a good view of lake and forest. If you are lucky, you can spot wild animals from your room but don't always expect animals there. Boat safari and nature walk programs organised by KTDC and Forest Dept. are more ideal for watching wild animals.

Compared to Periyar House, the Aranya Nivas is a premium hotel with additional facilities like swimming pool, clubhouse, indoor/outdoor games like badminton, table tennis etc. Those who can't live without liquor in a tourist destination, Aranya Nivas has a Beer & Wine parlour as well.

Read my review of Aranya Nivas, KTDC hotel in Thekkady.


Lake Palace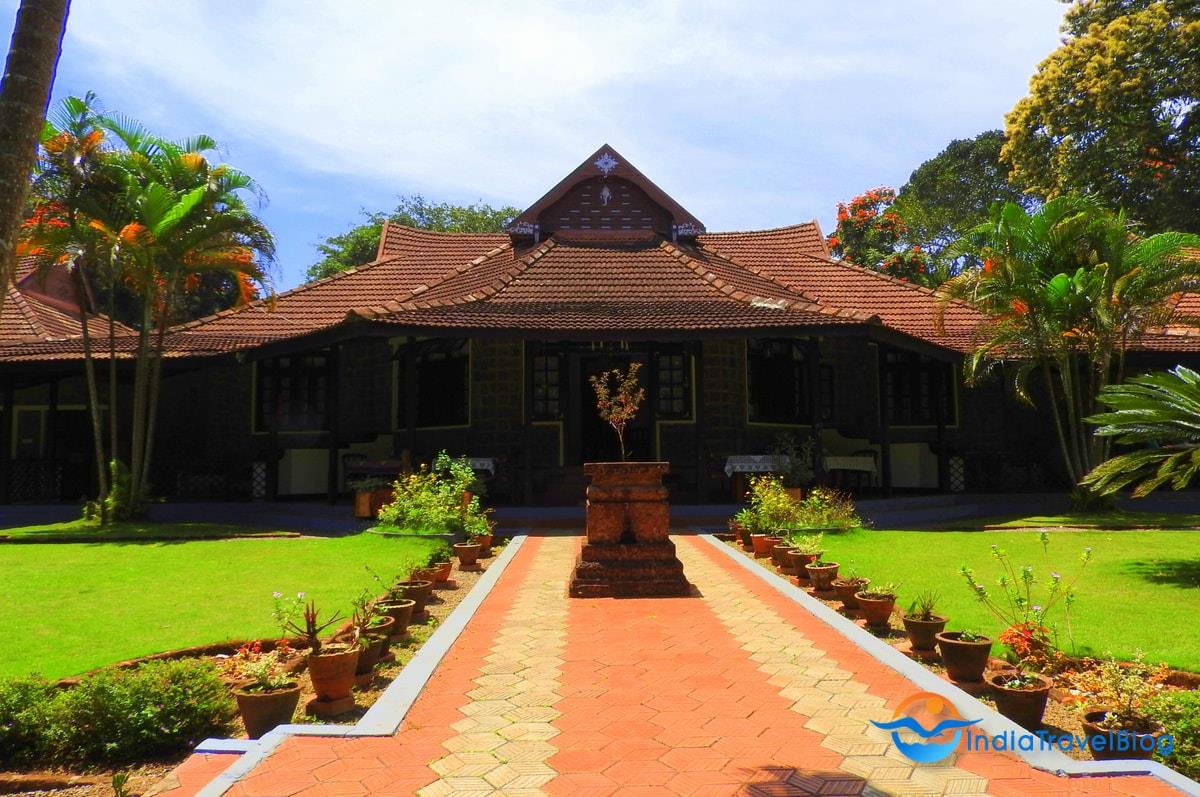 Lake Palace, the heritage hotel located on a small island in the Periyar lake in the Periyar Tiger Reserve, is a former summer palace of the King of Travancore. The renovated facility is the most expensive among the 3 KTDC hotels in Thekkady. If you look at amenities and other facilities, Aranya Nivas has a lot more. The speciality of Lake Palace hotel is its location - surrounded by water and thick forests with wild animals around you. Don't worry, there are security guards to keep you safe but it is still recommended not to get out of the room after dark.

The hotel is located deep inside the forest and the only way to access this hotel is by the boats operated by KTDC. You need to ride the boat for about 20 minutes to reach this jungle hotel. There are only 6 rooms here and the rooms are fully booked several weeks in advance, in spite of being very expensive.

Read review of Lake Palace, Thekkady.


About KTDC hotels in Thekkady


Periyar Wildlife Sanctuary is the primary attraction in Thekkady, which is a very large area of protected, reserve forest. There is a huge lake within this reserve forest. Boating in this lake is the primary activity in Thekkady, in addition to the wildlife tours and nature walks offered by the Kerala Forest Department and KTDC.

Here is a comparison of KTDC hotels in Thekkady.

Other than the boat ferry, the only properties within the forest are the forest guest houses and 3 KTDC hotels. There are no other private hotels or resorts within the Periyar Tiger Reserve. If you like to stay inside the Periyar Wildlife Sanctuary, close to the wild animals, still in a safe environment, you must stay in the KTDC hotels.

WARNING: Before you book your hotels in Periyar, be aware of a few things:

1. The KTDC hotels are located inside protected forests. Entry to the forest is restricted. You cannot enter or exit the property after 5:30pm. If you reach the place after 5:30 pm, you may not be able to enter the hotel. Also, you cannot leave the hotel after 5:30 without special permission.

2. There are wildlife tours, forest walk, nature walk etc organised by the forest department. These are paid programs and you will be escorted by security guards with the gun to protect you from wild animals. If you want to go for night walks in the forest, go for the official programs organised by forest depart in association with KTDC hotels. You will get special entry permission to the property even during night hours.