Best places to celebrate Christmas in India - Christmas Destinations in India

Christmas is coming and we all wanted to celebrate this special occasion with our loved ones in a very special manner. Here we are with some of the Best places to celebrate Christmas in India.


Christmas is the time of celebration and we all want to make this special occasion even more special. It is very important to be at a right place to experience the best out of the festival. So if you are looking to celebrate Christmas in India then we have got the list of some best places to celebrate Christmas in India.
Here are some of the Christmas Destinations in India to celebrate Christmas in a wonderful manner.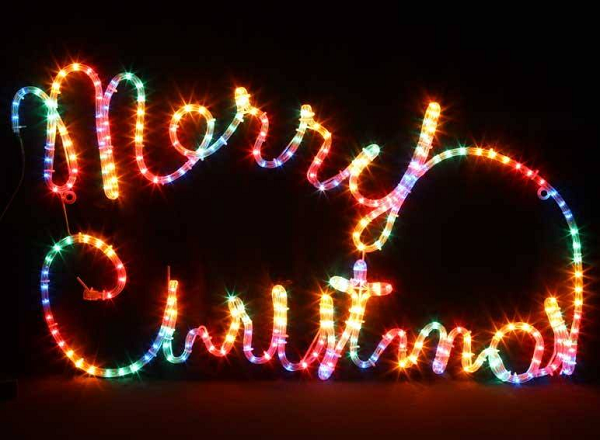 Christmas Destinations in India
1. Goa

When it comes to celebrate the Christmas, Goa is the first places come to mind to have wonderful Portuguese style Christmas. Goa is the best place to celebrate Christmas in India in a traditional way. Goa becomes the hot tourist destination during the festival so it is advisable to book your hotel rooms in advance. Midnight parties, huge crowd from all over the world, dance, music, and food all are the prime activities to enjoy in Goa during the festival. One can attend the midnight prayers at beautiful churches of Goa and sing along. Christmas gala dinners are must to attend to taste the authentic Goan cuisine and delights with a glass of Goan wine. Christmas fireworks at Anjuna and Candolim beaches are must to watch. The celebrations of Christmas in Goa doesn't end immediately, it is celebrated till January 6 and ends with the Feast of the three kings. All these make Goa a popular Christmas destination in India where party never ends.

2. Kerala

Want to celebrate Christmas traditionally then Kerala is the best place to celebrate Christmas in India. Christmas carols a week before bring the smell of festivity in air. One can find many smiling faces greeting one another after the midnight mass. Book your accommodation in advance as Kerala become jam packed during the festival. Indulge yourself in delicious Kerala Christmas specials like Palappam, Beef Curry, Fruit Cake (Plum Cake), Mutton Stew, Egg Roast, Fish Molee and many more traditional recipes. Hotels, Houses, Markets and Churches all are decorated with hanging stars, lights and decorations to give you the real essence of Christmas. Attend the midnight mass, big festive lunch with alcohol and lots of vegetarian and non-vegetarian dishes, stroll in the beaches and parks or visit various churches to see the lightings, decorations and cribs made for the occasion. So if you are planning to visit Kerala then do not miss out the Christmas season to have amazing and memorable experience.

3. Mumbai

Mumbai is always a popular tourist destination among the travelers from all over the world, every festival and occasion celebrated here is unforgettable. Christmas celebrations in Mumbai start with evening prayers in churches and goes on till late night. People can enjoy traditional and authentic Christmas celebration with the entire pomp and show at the various parts of the city. Many famous churches in Mumbai like St. Ignatius Loyola Church, St. Michael's Church, Holy Name Cathedral, and Saint Thomas's Cathedral arrange Orphan Christmas Night and Environment Friendly Christmas Celebrations to enjoy the festival in a different manner. Enjoy Christmas gala dinners at Mumbai hotels and resort with lots of Christmas delicacies and cocktails. To get real flavor of Christmas celebrations in Mumbai visit Bandra, Vasai, and Colaba. But again book your accommodation in advance to avoid the last minute chaos.

4. Pondicherry

Looking for clam beaches, beautiful churches and a real feel of Christmas celebration along with lots of water sports activities then Pondicherry is one of the best places to celebrate Christmas in India for you. It is great place to celebrate your Christmas vacations. The grand churches of Pondicherry are beautifully decorated during Christmas so make it sure to visit at least one of these and attend the mass to listen the singers singing carols. Beautifully decorated Christmas trees can be finding everywhere in Pondicherry during Christmas. Have fabulous gala dinners during Christmas as many restaurants offer the traditional turkey dinner during the Christmas season. Get your accommodation booked in advance to get secure check-in as most of the resorts and hotels get fully occupied during festive season.

5. Daman and Diu

Daman and Diu a beautiful Indian union territory has strong colonial influence. So this is a best place to celebrate Christmas with a Portuguese flavour. Daman and Diu has a different charm during Christmas. There are many famous churches in Daman like Church of Bom Jesus, Church of Our Lady of Remedies, Church of Our Lady of Angustias and The Chapel of Our Lady of Rosary all get beautifully decorated during the Christmas. Markets, household's as well commercial buildings and all attractions in the town are lit up and beautifully decorated. Hotels and restaurants offer packages and deals during Christmas that includes accommodation as well as Christmas gala dinners arranged by them. One can enjoy lots of activities like cultural shows, Portuguese dance forms, midnight prayers to celebrate the Christmas at its best. Large number of foreign tourists visits Diu and Daman to celebrate the Christmas every year.

6. Aizawl, Mizoram

Another best place to celebrate Christmas in India is Aizawl, the state capital of Mizoram. It is a beautiful city and an ideal place to celebrate Christmas in India. Aizwal has large number of Christian population which guaranteed a fun fill traditional Christmas celebrations. At Aizawl each locality has its own church and Christmas celebrated here for long three whole days. Local churches arrange Church service programmes for Christmas Day so that everyone can enjoy the day in a special manner. First day of Christmas declared as the holy day so no feasts on the day, but second is dedicated to full on east and part also called Feast Day goes on to third day also. Pork, beef, chicken, fish and many other kind of meal is prepared during community feast where whole community work together. At night Christmas carols can be heard along the streets. Aizawl city as well as other towns gets decorated with beautiful lights everywhere. Many NGOs and common people visit Orphanage homes, hospitals, jails and other social societies to distribute gifts, money and clothes.

7. Kolkata

Kolkata is a beautiful city with lots of cultural value and variety of delicious food. Midnight masses at the beautiful churches of Kolkata are the main attraction of Christmas celebrations. Kolkata streets, shopping malls, commercial buildings, houses and churches are all decorated with balloons, Christmas trees, paper flowers and other decorations to welcome the occasion. Park Street becomes the hottest place of the city to celebrate the festival. One should also visit the Bow Barracks to witness the real celebrations where number of events gets started from the 23rd of December all the way to New Year's Eve.