PINDRABERA THE ELEPHANT ABODE

This Article is about the couple who went to Dalma Wildlife Sanctuary to explore the beauty of nature and they stay in the beautiful Pindrabera forest rest house.


I was just thinking of another road trip after my last trip to Mukutmanipur in October 2016. I am a travel maniac so I can't sit at home for a long time. It was long since I haven't go out from home so I was really hungry of another trip. As soon as the thought came I discussed with my husband to sort out a place. It will be again a short trip of 2 nights and 3 days so my husband gave me the responsibility to find out a spot where we could spend 2 days peacefully and in the midst of nature. I searched google and found a place named Pindrabera which is in Dalma forest, Jharkhand. I found it quite interesting and we decided to visit the place. So me, my husband and my daughter along with another family of three started our journey in March 2017.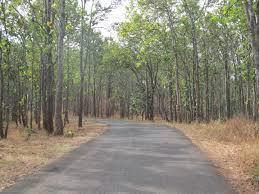 An Early start is the best for traveling so we started at around 6 am. It was a bright sunny morning and a bit hot but that could not stop our hunger for travel. The road to Jamshedpur is quite good and smooth. Our car speeded up to 60km/hr. Due to an early start, the traffic was very few so the journey was fantastic. After traveling for one or one and half hour we reached Kolaghat. We took our breakfast there. Then we again started.Next, our stop was in Ghatshila. We took tea with some snacks there. The total scenario changed as we entered from West Bengal to Jharkhand. We suddenly had the taste of Chotanagpur Plateau. After reaching Jamshedpur, we took the straight mile road, passed Puruliya road, followed directions to pass by Sitla Mandir and to continue on NH 32 and 33 to reach Dalma forest reserve also known as Chandil Dalma Elephant Reserve. You can also travel by Ispat Express which departs at 6.55 am and reach Tatanagar Junction at 11 am. From there you have to board an auto and have to reach Mango forest range office. We also reached in our car and there we deposited all our documents and id proof and also finished our booking procedures there.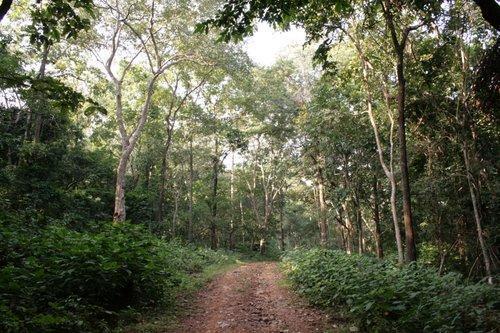 Before writing further I must say a few lines about Dalma range. Dalma forest is spreaded upto 193 sq kms and it's not only famous for elephants but also for barking deer, bears, giant squirrels etc. It's a very dense forest area. In winter numerous migratory birds crowded here and specially for bird watchers it's an ideal place to visit. Anyway,from Mango Forest range office we headed towards Dalma.After driving for 30 mins we reached Shabarbeda where the road is divided into two. We took the road of Dalma. It's a beautiful red soiled road. There were so many tribal villages we had seen while driving like Santhals and Mundas. In this way after travelling for 7 kms we finally reached makulakocha-the forest check post. There is a museum cum interpretation center as well as a lodge for staying. This is the entry point of Dalma forest. It's really dense forest. The narrow lane proceed toward the Pindrabera forest rest house where we stayed. It's such a beautiful place to stay I can't tell you all in language. You have to really visit this place to experience the natural beauty and the thrill of this forest. From the balcony you can see the whole Tata city and the forest. Naturally we took 2 rooms. Its complete peace and quietness all around and really believe me you can find yourself. You can talk to your inner self. You can inherit the freshness of nature. The caretaker cooked for us. He is a nice guy. You can relate to the stories of famous Bengali writer Bibhutibhusan Bandopadhye.
Read more about Idukki Wildlife Sanctuary

We spent long hours in balcony talking and suddenly as if the sun sets and darkness were all around. But I can tell you then night in the jungle really was very much thrilling. The whole jungle was looking absolutely different at night. From a distance we heard a loud cry as if someone is asking for help. At first we all were afraid but then our caretaker told it was the sound of Barking Deer. There were different sounds coming from the jungle. It seemed the wild animals were trying to talk to us and made us know their presence. There were not much activity to do at night so we took our dinner at 9pm and went to sleep. The next day plan was to have a trek in the forest.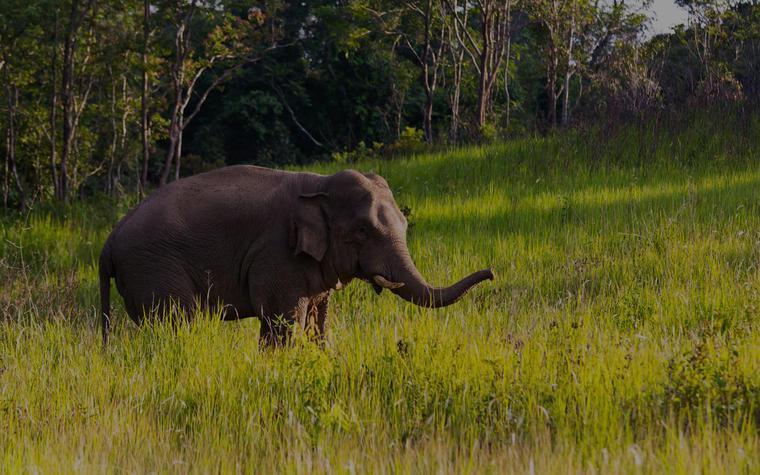 We woke up very early in the morning. Actually the birds in the jungle helped us to wake up. After having morning tea we got ready for our trekking. It is my first experience to trek in the forest. So it was really an unique experience. So there were many bwinding lanes going into the dense forest. Sometimes the forest became less dense and sometimes more dense. Our caretaker was leading us. You will be astonished to know that there are 84 species of birds and more than 300 variety of tress prevailing in this forest. Our caretake told us that there is a fruit name Pindrabera which is mostly seen here so the place gets its name from this fruit. So many new information we were getting about this place. Our caretaker also told that in winter season the elephants here all goes to the plainlands of Orissa and West Bengal and when summer comes in April And May they return to their own place. So after trekking half an hour we saw Bakra Dam, Chotka Dam and Nichla Dam. Then we returned to our hotel, had our lunch then after taking rest for ten mins we again started to explore another part of the forest. Our kind hearted caretaker took us to a beautiful place called Bijoli Ghat and Shan Ghat. It's a beautiful grassland. We saw a group of Barking deer just watching us minutely. As if they were a bit disturbed by our presence and wanted us to go from there. Then we also saw Giant squirrel on a tree and also wild elephants and also many peacocks. After experiencing the wild life we returned happily fully satisfies that at least we saw some of the animals. God is nice to us.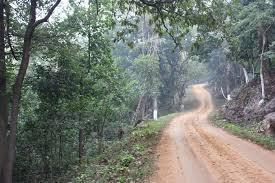 So our trip came to an end after the third day.We headed for the return journey.All in all the trip was excellent. I will suggest all of you to visit this place at least once.