Tourist Destinations In Melbourne

Melbourne is one of the top most liveable and beautiful cities in the world. Here is the list of the best Tourist Destinations In Melbourne.


Melbourne is a vibrant city and is considered to be one of the best Australia's premier city. What makes Melbourne so unique and special is that its laneways & street-walks. It offers a wide-range of activities and fun that you can opt to do while you're in Melbourne. Food & wine, its culture & traditions, arts & galleries, museums are something to lookout for. It is one of Australia's many cities that provides a great opportunity for tourism & employment. If you're planning down to go to Melbourne, then this article would help you find out what are the famous attractions located.



The Best Tourist Destinations In Melbourne –


Federation Square – This modern piazza has become the best tourist destination in Melbourne , since a home to numerous world-class events, shows, architectural displays, tourism experiences and a huge collection of class cafes & restaurants. Federation Square was opened in the year 2002 and since then it has become an integral part of Melbourne. It is perfect destination from where you can start your Melbourne sight-seeing tour. More than 10 million people in a year visits this place to enjoy the architectural piece of it. This place is known for hosting over more than 2,000 events a year which makes tourists to visit this place at any point of time. World-class events like dance performances, cultural shows and entertainment happens. Federation Square is home to the 'National Gallery of Victoria' & 'Ian Potter Gallery' that houses Australia's premier collection of art & displays. This place can be the best tourist destination in Melbourne for you, if you're fond of architecture & culture.
Location - It is situated at Corner Swanston and Flinders Streets.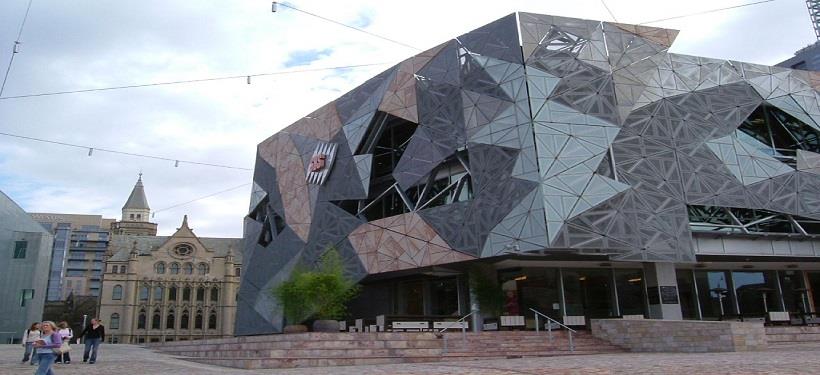 Royal Botanic Gardens – Situated in the heart of green parkland to the south of Yarra River, this place is a paradise for plant & nature lovers. It is considered as the best tourist destination in Melbourne which you should definitely visit. The entire area of this garden is approx. 38 hectares filled with lush greenery & native, exotic vegetation. There are more than 50,000 plants which includes many rare species of plants & vegetation. Over more than 1.5 billion people visits this place annually. Royal Botanic Gardens is meant for everyone right from children to youth & adults. This a place where you can plan a small family picnic, lunch or just relax to get captivating views in this tranquil setting. This place also becomes a photographer's paradise as it houses some exotic species of birds & other wildlife. Kookaburras, black swans, cockatoos, eels can be found here. Entertainment & screening of films happens here usually when the summers are long. You can enjoy a film or any exhibition or event at this garden to get unforgettable experience.Yes, it is really a great tourist destination in Melbourne
Location - Birdwood Ave, South Yarra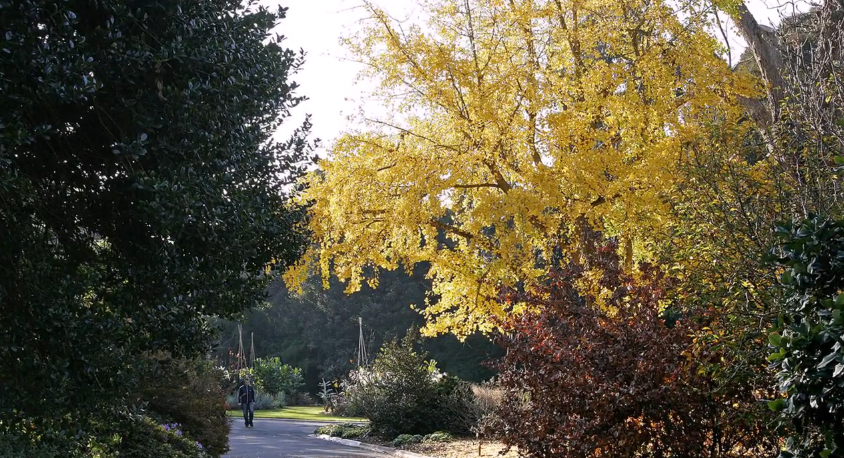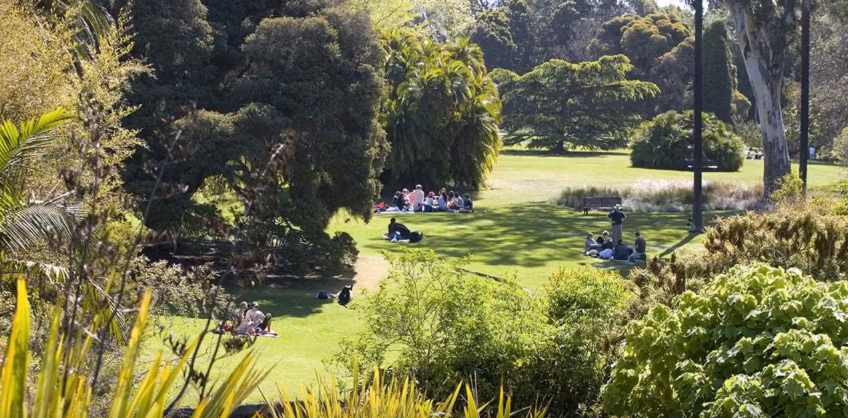 Melbourne Cricket Ground – Since Melbourne Cricket Ground (MCG) is one of world's largest stadiums that accommodates over 100,000 people, its become the best tourist destination in Melbourne. It's not just about its humongous size & architecture but the views that you get & the experience that you feel is something unbelievable. It was constructed in the year 1853 and since then it has become so popular that tourists flock in large numbers just to watch one single match. This place has held some iconic events & sports such as 1956 Olympic Games, the 2006 Commonwealth Games, football leagues & Australian Rules Football. It is also a birth place of the test cricket in Australia. This sporting capital of Australia takes you on a complete tour inside the stadium which shows various displays of Olympics & some great moments of cricketers & footballers. 'Boxing Day' is the day when this stadium brightens up. People from all over the world travels here to see the test match on this day. Opposite to MCG is Melbourne Park, well-known for tennis court. Australian Open tennis tournament, one of world's biggest tennis tournament is held here at this park.
Location - Brunton Ave, East Melbourne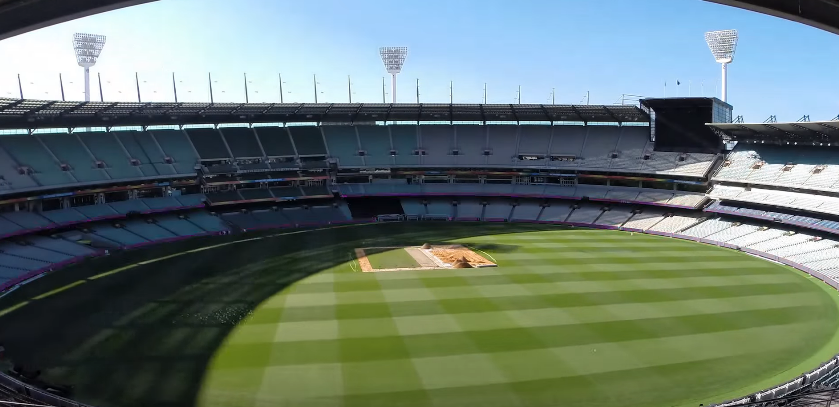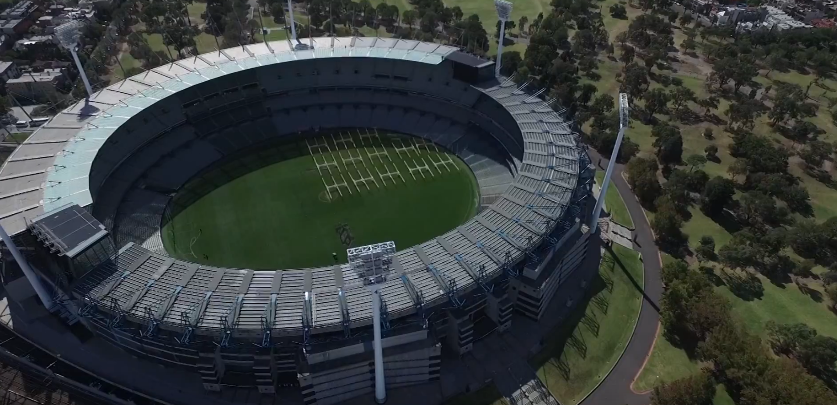 Southbank and Arts Centre Melbourne – Another best tourist destination in Melbourne is situated across the banks of the Yarra River. It is considered to be one of tourists famous and liked attractions. The whole area of Southbank promenade is blessed with cultural attractions that includes world-class cafes & restaurants, exhibitions, arts & displays, indoor/outdoor activities & games and live entertainment. On every Sunday, the markets here are filled with arts & displays. If you're looking for souvenirs to take home, then this place provides you some of Australia's best handmade crafts. This area is also well-known for hosting popular festivals throughout the year. Arts Centre of Melbourne is known for its popular culture that includes live entertainment, theatre shows and plays & drama's. Playhouse, Fairfax Theatre and State Theatre are some of the best theatre spaces to watch entertainment.
Location - St. Kilda Road, Melbourne






National Gallery of Victoria – This gallery is considered to be one of Australia's oldest & famous galleries.Because of stunning and glorious collection of art works craftsmanship, it become the best tourist destination in Melbourne It is well-known amongst tourists and considered to be the top visited places in Australia. It holds a huge collection of around 68,000 works of art divided in two city locations. This gallery was opened in the year 1968 and was renovated in 2003. This gallery consists of many small rooms that showcases different styles of displays & art. One of this place is 'Great Hall' where you're supposed to lay down on the floor and gaze at vibrant, colourful display of stained glass ceiling. It's very attractive that will give you an unforgettable experience. The Ian Potter Gallery in Federation Square has also a huge collection that shows you the Australian culture through its art works.
Location - St. Kilda Road, Melbourne & Federation Square