Tourist Attractions in Byron Bay

Byron Bay is the town located in the north east of Australia and well known for its intense popularity. This article is your free guide to know the tourist attractions in Byron Bay.


Byron Bay is the perfect destination for beach-life & alternative culture. Considering the fact that, it is the eastern-most point of Australia; the scenic views of the whole surroundings are just spectacular. The tourist attractions in Byron Bay boast a wide range of activities, accommodation and entertainment performances that you can explore & enjoy. Byron Bay is also considered to be the mecca of surfing sport. Travellers & locals from all over the far regions come here to enjoy water-sports and activities. The coastline of this bay also provides tourists with options like horse-riding & kayaking. Apart from the beach life, Byron Bay is also blessed with abundant nature & lush greenery. The nocturnal wildlife is something to look out for.
Though this place is not like any other major hub cities honestly Byron Bay is a perfect location for family tours & sightseeing. There are a lot of places to visit in Byron Bay and also many activities that you can opt to do. I have listed some tourist attractions in Byron Bay, do consider them if you're planning to go for a trip to Byron Bay.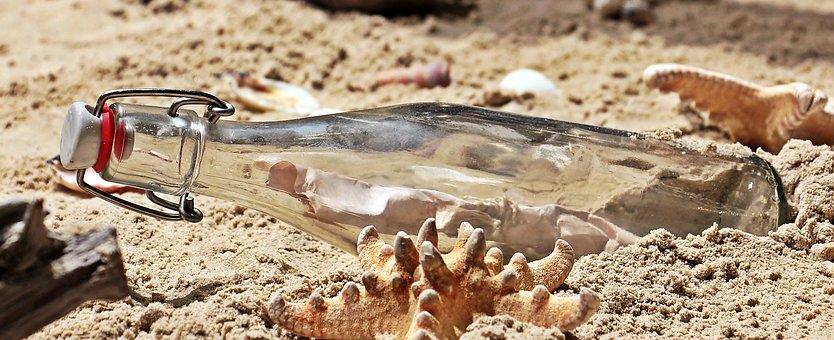 Top Tourist Attractions in Byron Bay and Places to Visit
Vision Wildlife Walks – Byron Bay is not just about beaches & alternative culture but also there's a lot more to see when you explore the inland of this bay. This is one of the best tourist attractions in Byron Bay. Visit the hinterland regions of this area and you will discover some truly impressive scenic beauty. The entire island is blessed with lush greenery, wilderness, and native forests. One of the most distinctive features of exploring this native rainforest is using Night Vision. It's an interesting way to explore the dense forests in the night. The true experience lies when you actually conquer nocturnal animals through your eyes. With the help of this aid-technology, you will actually get to see more animals than using a torch to see them. Possums, Tawny Frogmouths, bandicoots are more active in the night and surely you will get to see any of these wildlife creatures. This impressive idea of viewing wildlife animals with another perspective lies only on the Bay of Byron. So experience something different when you're in Byron other than a zoo or a sanctuary. There are a lot of places to visit in Byron Bay. This activity is done only under the supervision of a local tour guide. So as to prevent from any harm to the ecology, strict restrictions are framed. Another magical highlight of this tour is experiencing the 'glow worms'. It's only in the night where the glow worms are visible. Visitors here get dazzled by their beauty and often remains stunned experiencing the moment of it.
Location - Jonson St, Byron Bay, NSW
The Crystal Castle – You will find the alternative culture of spirituality in the tourist attractions in Byron Bay. It's a long-standing attraction that has influenced tourists to visit and explore this peaceful place since many years. The Crystal Castle, one the best tourist attractions in Byron Bay, is meant for yoga, meditation, peace & health-related factors. Not many people come here but a few travelers who are interested in knowing the Buddhist culture & its influence often visits. The location is situated within the beautiful surroundings of Hinterland with garden spaces, fountain parks, play area etc. The gardens of this place are something you should definitely look out. The layout & the architecture of this structures are designed in a Tibetan style. You will actually see the influence of Far East in those structures and gardens. Walk around the "World Peace Stupa" – a sacred monument blessed by Dalai Lama himself. The Crystal Castle conducts regular sessions for meditation & yoga and has batches for you to join. The session usually starts in the afternoon at 3pm that includes some activities & mind-games. Do enjoy this place if you're looking out to relax somewhere.
Location - 81 Monet Dr, Mullumbimby, NSW
Whale Watching – Whale watching experience is one of the unique tourist attractions in Byron Bay and it was most memorable one. Especially, if you want to have whale watching activity in Byron Bay then the experience is worth-noticing. Byron Bay's extensive long coastline and crystal clear water make this place one of the best destinations in the country for whale watching and the best places to visit in Byron Bay. This splendid views can only be noticed during the months of June-November. These gigantic creatures travel from Antarctica to Tropical North QLD for warmer conditions. Not only on the coast of Byron Bay's you can watch the whales but also on the Lighthouse lookout area that offers spectacular views of it from the top. You can book a boat by any local tour guide during this season. The boats are usually smaller vessels that are made up of part-rubber. Inside it, you will get the 360 view of the whales once you reach far from the port. These boats can accommodate only 12 people at a time and not more than that. Enjoy this unique experience and take some beautiful memories by capturing photos of it.
Location - 9 Marvell Street, Byron Bay, NSW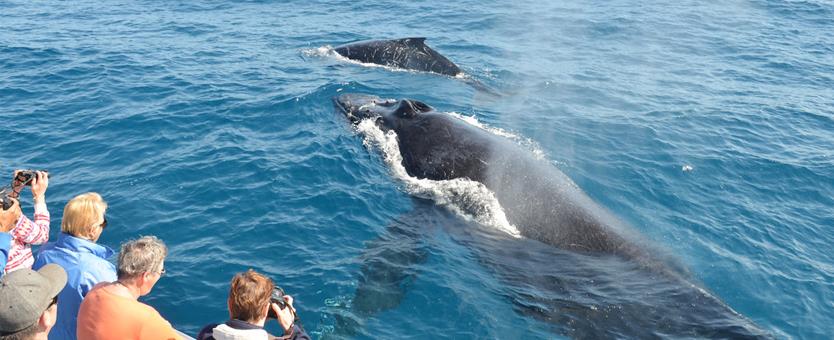 Sea Kayaking – Byron Bay is a marine wonderland that consists a massive area of 22,000 hectares. Its extensive coastline provides various opportunities for the tourists to enjoy activities & water sports. Boats are the only means of transport through which you can explore the entire marine-rich life of this Bay. This is also one of the major tourist attractions in Byron Bay. Popular water sports can be done here such as – snorkeling, scuba diving, kayaking and parasailing. The best way to enjoy each and every possible area is through kayaking. It gets a little difficult because of you, yourself have to control the speed, balance & motion of it. You can kayak through the seas of Byron Bay and reach out to the Cape Byron Marine Park. While kayaking sounds challenging in the open ocean, you don't have to worry about it. The local guided tours will guide you through a relatively calm route which will provide the balance and stability of the boat. Also, while kayaking you will get to see beautiful landscapes, various reefs, water animals etc. The experience is worth a try and it has to be on your bucket list.
Location - 56 Lawson St, Byron Bay, NSW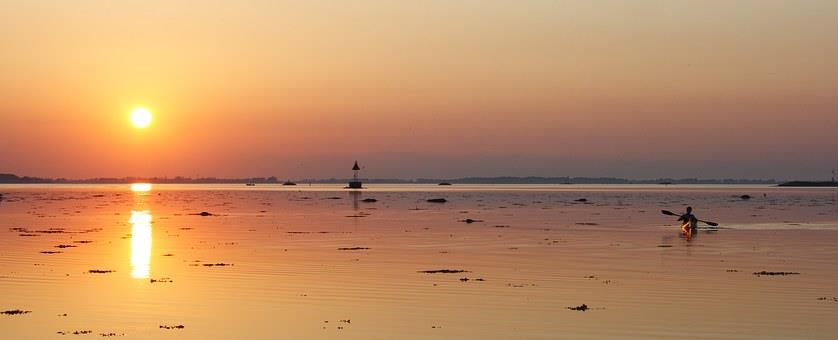 Skydiving – Travellers are usually adrenaline junkies who want to try out each and every thrill sport. Skydiving is the one which you can opt to do in Byron Bay. Its scenic beauty is spectacular from ground and water both. But imagine catching its beauty from a thousand feet above. You will get to the see whole of Byron Bay – native rainforests, lush greenery, extensive coastline, cliffs and beaches and it's become one of the best tourist attractions in Byron Bay. Skydiving's here are conducted at 14,000 feet which is the highest allowable height in Australia. Experience this free-fall and have an unforgettable memory of it. Byron Bay's free-fall zone is just 10minutes away from the centre of the Bay making it not too far from the city. It is easily accessible & convenient for tourists to try out.
Location - Hanger 1, Tyagarah Airfield, NSW