Travel experience to Brisbane

Brisbane, one of Australia's premier cities consist of many attraction points & sight-seeing tours. It is one of the most visited city in Australia. This article will guide you on a 3-day trip to Brisbane covering most of the attractions & activities.


Brisbane is an ideal city for a holiday weekend. This city is blessed with abundant nature, wildlife and sunny weather. The colourful streets, markets, stalls & shops make lightens up the whole city of Brisbane. Along with lush greenery of parks & garden areas, this city is well-known for rich culture & daring art. You can experience all type of cuisine when you're in Brisbane. It is home to numerous award-winning cafes & quality restaurants, so be ready to taste some delicious food. Brisbane is also well-known for shopping streets, you can get all type of products & clothing shops, whatever you desire. The city centre is a hub to branded shops & local eateries. If you're in Brisbane for a leisure tour, then this 3-day trip itinerary will guide you about its attractions & activities. Consider this itinerary plan & travel hassle-free during your first visit.

Journey Overview – Explore warm, sunny climate of Brisbane near the famous Brisbane River and wander through bohemian chic of Fortitude Valley for a true experience.


Day 1 – Culture & River Cruising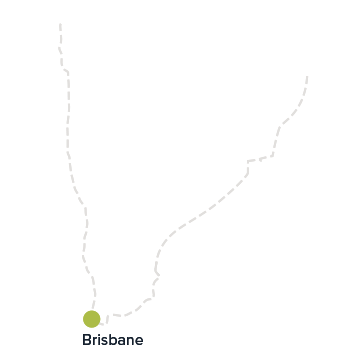 Start off your holiday by visiting Brisbane's downtown – a perfect blend of city's skylines, old heritage buildings & grassy parks. If you're fond of shopping, then go further and browse the Queen Street Mall, which consists of over more than 500 retail stores & shops, offering diverse range of products & goods. This is Brisbane's largest shopping hub. If you're more into knowing Brisbane's history, then head to former Treasury Building, which will make you learn & understand its history at Brisbane City Hall. If you want a spectacular view of the whole city, then visit the Museum of Brisbane tower where you would get a bird's eye view of the same. Later, wander through bushland & sub-tropical vegetation of Brisbane's Royal Botanic Gardens – home to numerous plant species. Kill your time by relaxing here and then take a ferry which will lead you to South Bank. Take a break & enjoy delicious lunch at any one of the area's restaurant. The food that you get here are lip-smacking and way delicious. After a healthy meal, swim in the lagoon and relax for a while. After your relaxation, take a ferry ride that will give you glimpses of glittering city-life. Watch some spectacular views & get stunned by the city's beauty. In the evening, enjoy a blockbuster musical event with dinner at the Queensland Performing Arts Centre.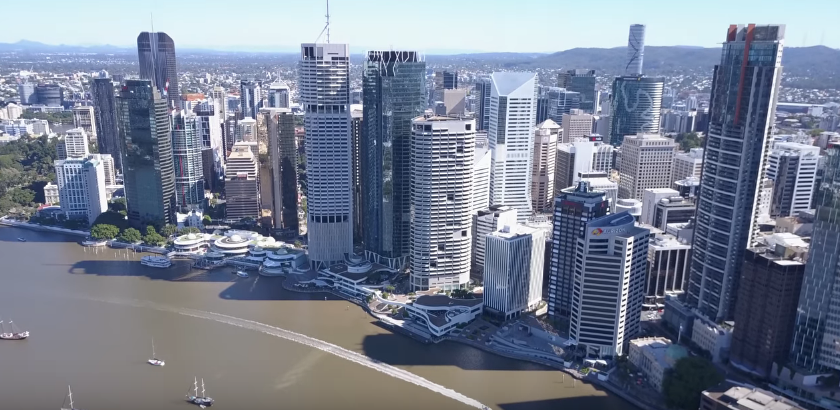 Day 2 - Fortitude Valley and parklands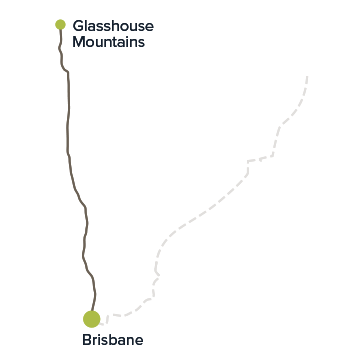 After a great day one, Its time for some adventurous trip in Brisbane. Kick off your day with heading to 'Fortitude Valley' – one of the vibrant & colourful places in Brisbane. The pathways & the gritty streets are something to lookout for. Grab an al fresco breakfast near the Brunswick Mall and then stroll around the streets for shopping. You can get a lot of funky boutiques and clothing materials at the weekend markets. After your shopping, head to New Farm to explore industrial spaces of this region. Relax & spend your time at Powerhouse arts centre. Take a ride on the scenic cruise and enjoy spectacular views of the valleys and the surroundings. The scenes are really amazing & treat to watch. After cruising, go to the city centre and board a bus to Mt Cooot-tha Lookout which will give you panoramic views of Moreton Bay and the Glasshouse Mountains. Capture plenty of those scenic views and take beautiful memories away. Wander through this hilly areas and head towards the native rainforests of Brisbane Botanic Gardens – a home to numerous plant species. Your exploration ends at this location, so you can either stay here for dinner or you can go back to Fortitude Valley to experience its nightlife. You can dine at any of the pubs in Chinatown, which offers great ambience & live music.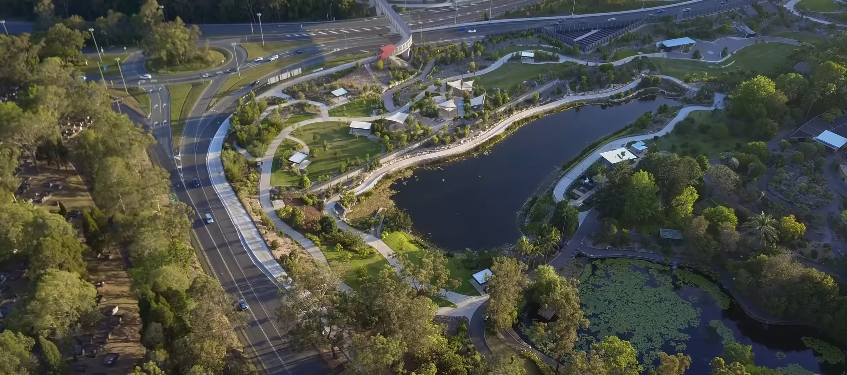 Day 3 – Moreton Island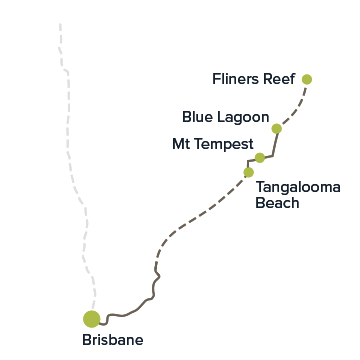 The end of your journey is here but there's a lot of excitement stored for you. Start your day with taking a fast catamaran to Moreton Island – world's largest sand island comprising of national parks. If you're fond of sparkling blue waters & white sandy beaches, then this place is definitely for you. Explore this beaches by yourself by taking a stroll to rocky headlands & cliffs. You can also opt to trek at Blue Lagoon or Honeyeater Lake, from where you would get breath-taking views of the whole sandy beach. You can spot many water birds from the top. From there, head towards Cape Moreton to see Queensland's first lighthouse, which was built in 1857. This lighthouse becomes the highlight of Moreton island, giving some stunning views of the beach area. Moreton Island is also well-known for whale watching that usually happens between the months of June & November. These whales migrate from Antarctica to cliffs of Moreton island for warmer regions. You can book a tour for spotting these gigantic whales. Later, you can also go for snorkelling to see the underwater beauty of flora & fauna. It is home to hundreds of species of water animals & coral reefs. After a little beach fun, head towards the world's largest sand dune – Mount Tempest, to try quad biking along the coast. Your exploration ends here with this activity, so later you can go back to Brisbane city centre for fine dining at an award-winning restaurant.